August 31, 2007 - Awake - Latest Awake Release Dates/Countries from around the net:
IMDB
Turkey (August 24, 2007) and
Germany (November 15th) both removed from the Internet Movie Database.
UK/Ireland/Malta - November 30, 2007 still listed.
Box Office Mojo
Romania (December 7, 2007) added
Germany (November 15, 2007) still listed
UK/Ireland/Malta (November 30, 2007) still listed.
August 31, 2007 - Virgin Territory - Here is a run down of release dates from various movie websites:
Virgin Territory - Release Dates
The Numbers - New Date TBA 2008 - Previously: September 21, 2007
Box Office Mojo - TBD
Ropes of Silicon - TBA 2008
Box Office Prophets - 2008
Ioncinema - TBA 2008
Videoeta - TBA 2008
Rotten Tomatoes - Sept 21, 2007
Movieweb - TBA 2009
Entertainment Weekly - 2007 Fall Movie Preview - October TBD
Virgin Territory / Countries
Box Office Mojo - Lithuania - 14 December 2007
Internet Movie Database - Russia - 4 October 2007
Virgin Territory (The Weinstein Company/MGM): MPAA rating R for sexual content, nudity and some language.
August 31, 2007 - Factory Girl at Deauville Film Fest - "Deauville draws eclectic mix of studio, indie fare - Aug 28, 2007.........The fest is also a launchpad for both smaller U.S. productions still in search of a French distributor, such as HBO/Picturehouse's "Rocket Science," Myriad Pictures' "Factory Girl," Odd Lot International's "Ira & Abby" and HDNet Films' "Fay Grim." With the creme de la creme of international press in town, Deauville can also get people talking about bigger movies not yet released in the territory -- or even those with U.S. release dates later in the year." Source: The Hollywood Reporter
August 30, 2007 - Auctions for Action Charities - "Auctions for Action is a month-long charity program developed by eBay Canada that combines the goodness of giving with the thrill of the auction. Throughout September, visitors can experience the exhilaration of "thrillanthropy" - the giddy excitement created by doing good - by bidding on once-in-a-lifetime experiences and eclectic prizes with all proceeds going to not-for-profit organizations.
Auctions for Action Charities and Auction Listings:
CANFAR
CANFAR's mission is to raise awareness to generate funds for research into HIV and AIDS. Auction packages include a series of personalized celebrity iPod Nanos, including Hayden Christensen, Edward Norton, and Sandra Oh; a Krups Deluxe Package; and a role on Douglas Coupland's new CBC television show.
CANFAR (Auctions start September 5)" Source: CNW.com
August 30, 2007 - Movie Release Dates - The natives are getting restless - I made a note to myself last week to post the date changes and update the countries for the movies Awake and Virgin Territory when I got back into town. I started looking up dates and started writing and the more I wrote the more I realized it was just too confusing. There were a few different release dates and country changes on movie sites and when I found one website listing a release date as 2009 for Virgin Territory, I gave up. There are however quite a few movie sites now listing the release date for Virgin Territory as TBA 2008. Awake still seems to be TBA 2007. I'll try again later to post more accurate info about the release dates when the dust settles a bit. I do know one thing. The natives are getting restless about seeing these movies.
August 29, 2007 - Jumper - "Checking in with David S. Goyer" - On co-writing "Jumper" (Feb. 15, 2008), starring Hayden Christensen ("Star Wars" Episodes II and III) and directed by Doug Liman ("The Bourne Identity"), about a teenager who discovers he can teleport:
"It's based on one of the young adult books I've long been a fan of. My version diverged somewhat from [Steven Gould's] book and then I actually left 'Jumper' to go do 'The Invisible' and then it's diverged even more, but there's still a lot of the original book in there." Source: Wizard Entertainment
August 27, 2007 - Jumper Stumper - Why does Hayden's movie keep bouncing around in production hell? - "Come February, Hayden Christensen will either be a) in theatres starring in his new sci-fi thriller or b) still on a soundstage re-shooting it. We'd wager on the former, but you never know with the forever-filming Jumper."
"Even Samuel L. Jackson, who as an NSA agent tracking Christensen's teleporter, doubts cameras are truly done rolling. I don't know what they're doing," Jackson says. "I'm probably going to have to [go] back and shoot more. I understand that's how Doug Liman works. I understand he did the same thing on Mr. and Mrs. Smith and The Bourne Identity -- he went back and did massive reshoots after he'd assembled it and looked at it." Source: Edmonton Sun
August 27, 2007 - Stars pull out of Fan Expo Canada - Hayden wasn't the only guest who unfortunately had to cancel an appearance.
Friday, August 24, 2007 - "Some of the biggest names on the celebrity guest list at Fan Expo Canada 2007 are going to be no-shows. Heroes stars Zachary Quinto and Hayden Panettiere and Lord of the Rings star Sean Astin will not be appearing at this weekend's event in Toronto. Hayden Christensen of Star Wars fame also pulled out."
"Still scheduled to meet and greet fans are Malcolm McDowell (Heroes, A Clockwork Orange), Adam West (Batman, Family Guy), Jake Lloyd (Star Wars: Episode One), Jonathan Frakes (Star Trek: The Next Generation), Tricia Helfer (Battlestar Gallactica) and Adrienne Barbeau (Escape From New York, Maude)." Source: Canada.com
[*HCFN note] *David Prowse who was the actor in the imposing Vader armor in the original Star Wars trilogy was also in attendance and participated in a scheduled Q & A with Jake Lloyd.
August 27, 2007 - Lazy Days of Summer - Not very much in the way of updates to report lately. I was out of town this past week but I will post updates soon. If you missed anything, June and July news has been archived. The link is in the menu at the top of the page.
August 19, 2007 - Star Wars actors named film couple with least chemistry - Fans might have taken this poll seriously except that there seems to be good company in this top ten poll from cinema advertisers Pearl and Dean. The British poll, asking which on screen couple had the least chemistry, cast Hayden Christensen and Natalie Portman at the top of the list for their roles as starcrossed lovers Senator Padme Amidala and Jedi Knight Anakin Skywalker in two Star Wars movies. 3000 cinema goers were surveyed for the poll which listed among the top ten couples Leonardo DiCaprio and Kate Winslet in Titanic and Keira Knightley and Orlando Bloom in the Pirates of the Caribbean Trilogy. Source: CBC.CA
Of course we're not at all biased here at Hayden Christensen Fan News about Hayden and Natalie's on screen chemistry so we have to wonder how this poll was rigged because we just don't get it.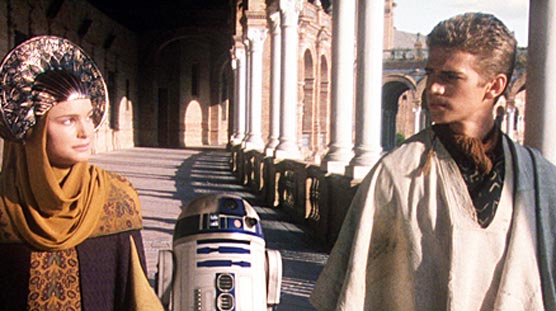 R2 knows but he's not talking.
August 9, 2007 - Hayden stars in Jumper, the movie based on the Steven Gould novel about a young man who discovers he has the ability to teleport when trying to escape his abusive father. In Factory Girl, which has just been released on DVD, Hayden plays the musician who tries to get Edie Sedgwick (Sienna Miller) to leave the self-destructive environment of the Warhol Factory.
Check out the Official Movie Sites for these two movies for the latest updates and added features:
The websites have also been added to the Filmography section of Hayden Christensen Fan News. Click on Current Projects here or in the menu at the top of the page.
August 9, 2007 - Top 10 Guys Under 30 - The Daily 10 on E! has listed Hayden as one of the top 10 guys under 30. Hayden comes in at number 5 and is in good company with people like Ashton Kutcher, Lebron James and Justin Timberlake who came in at number 1.
Here's the complete list:
10. Gael Garcia Bernal 9. Lebron James 8. Jonathan Rhys Meyers 7. Reggie Bush 6. T. I. 5. Hayden Christensen 4. Tyrese Gibson 3. Jesse Metcalfe 2. Ashton Kutcher 1. Justin Timberlake
August 9, 2007 - Christensen plays Awake surgery patient - "Hayden Christensen and Jessica Alba are going to star in one of those films that uses a hook that is a common phobia. Like spiders, snakes or being buried alive are part of our everyday fears, Awake will see Hayden Christensen experience another, being awake during an operation." Source: Filmstalker
August 8, 2007 - Awake - More articles have appeared online about the movie Awake starring Hayden, Jessica Alba and Terrence Howard. The articles also describe in detail the horror of "anesthetic awareness". Could a release date be announced soon? Here is the original article that has been picked up by various other media sources: The Star.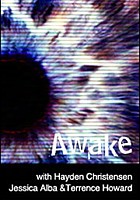 August 8, 2007 - Jumper Synopsis and Mythology" - For anyone having trouble navigating the official Jumper website here is the same info in a user friendly text format with pictures from Slashfilm.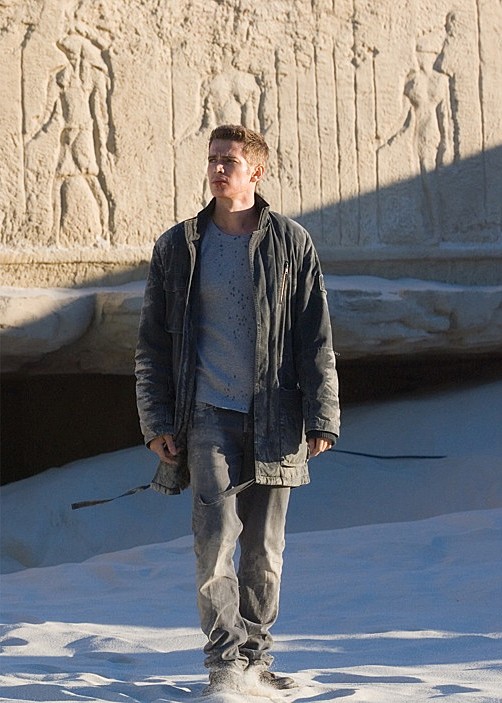 Click to Enlarge picture
August 8, 2007 - "If You Were A Jumper" - San Diego Comic Con - Even though Twentieth Century Fox didn't bring clips from it's upcoming movies to Comic Con, there was a surprise for convention goers curious about the movie Jumper and made all the more curious by the presence of several trucks with billboards and the message "If you were a Jumper, you'd be home by now". At the bottom of the billboards was the address for the official movie website. Source: Variety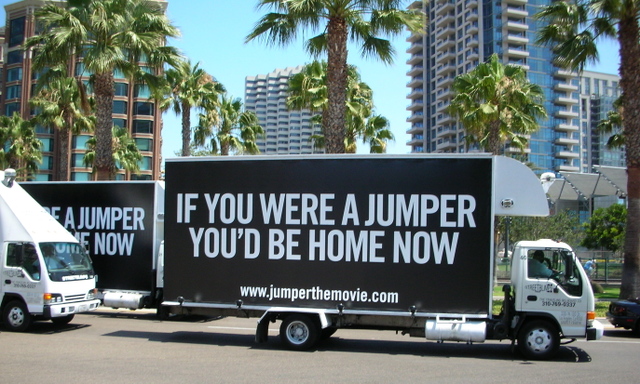 Click here for larger picture
August 2, 2007 - Hayden unable to attend SFX Fan Expo - There was good and bad news today on the Hobbystar website as it was announced that Hayden will not make an appearance at this year's Fan Expo. The good news is that Hayden has another movie on the way and he will be filming in Asia beginning this month.
As someone who had made plans to attend Hayden's event, I understand everyone's disappointment. If you have been to a few conventions though, you know that sometimes cancellations due to professional commitments can't always be avoided even with the best planning by the convention organizers and the guests. So here's wishing Hayden a safe journey and the best of luck on his new project and hopefully we'll see him at SFX Fan Expo next year.
Hobbystar's announcement and information about refunds and complimentary offers can be found here at Hobbystar .
August 2, 2007 - Hobbystar SFX Fan Expo Announcement - Keep an eye on the Hobbystar website today and in the next 48 hours for updates on Hayden's appearance at SFX. Hayden may have had to cancel due to professional commitments. Hobbystar have promised an announcement with official information about the situation. Visit Hobbystar for more information.