August 31, 2009 - 30 minutes to Seduce Hayden Christensen - Oh dear! I'm sure this loses something in the translation.....or does it? I couldn't resist adding the whole interview. Even if the Google translation is bad, the humor comes through. It's funny and Hayden made it through what seems to be a crazy interview. Original article in French HERE
Heroes of the three "Star Wars" Hayden Christensen is my thank you. Darth Vader in custody.
Hayden Christensen, the game of seduction
This beautiful boy on his own, ultra-sporting and engaged to Rachel Bilson, made two heads taller than me and looks as flirting that Darth Vader, but I want to have and I will have it.
Me too, I see my life as a challenge, slogan of the new fragrance from Lacoste Challenge which he is the muse.
I start the machine with a big smile full of teeth and the look in his eyes. Without taking his eyes, I asked if the fragrance is part of the game of seduction.
He responds very language of wood "Absolutely. When you meet someone for the first time, the scent that emerges is a very important sensory stimulator."
Hayden Christensen, his kind of girl
I beat the lashes very quickly, I get up at half, and handed him my neck to feel. "And I sense how? It's Chanel!"I entrust hysterical.
The manager and three Lacoste press officers attending the interview giggled. A split second taken aback, Hayden, a great professional, has resumed very quickly.
He realized he was dealing with a lunatic. Prudent, he plays the game "Mmmm, not bad! says he, connoisseur. While Chanel, hehe, it will be used against you."
I can ask about his kind of girls, if there is a place for me. As a casual spokesman for the Elysee, he skews "This is not just for girls ... but I think people who make me tilter are those who have a strong sense of themselves, spirits structured ..."
I must be 'Einstein, but blonde? "Re-laughter of my audience in the background. He continued, without worrying about my rude interruption, "Let's say that I appreciate those who have a great sense of humor. For life is nothing without a good dose of laughter and humor, I think."
Phew, as he sweats after a hockey game or tennis - his two favorite sports - but he feels himself to be well made, that's the main thing. Come on, I leave the first inning.
Hayden Christensen, a happy man
The second round begins.
I asked him at any chance, if he is happy. "Yes, he replied, proud of him, I like to laugh, and laughter is a way of being happy. When I look at my face in celebrity magazines, I laugh at myself. I also laugh when I read what journalists write. Without a minimum of second degree, I have a very empty life."
Professionally, emotionally, it's going too? I m'enquiers, seem to be about my baking ... "Yes, I have been lucky in my profession, and emotionally I am surrounded by great people, who are very good ..."Anyone he very first class.
And especially you met me!"I concluded triumphantly. The gang Lacoste is in ecstasy, the manager happy. Hayden feels compelled to abound in my mind. "Yes, I met you, and that, it proves that I really have a dream life. I can not complain."
At that moment, my phone rang. I look at the number, based loosely. "George Clooney is still calling me", I said. Hayden looks at me, dumbfounded.
The phone sounds. I still look at the number. "And that's Brad, who is harassing me ..."I can not help it, all these Hollywood actors spend their time to seek me", I explain, totally mythological, to Hayden who has the good grace to laugh.
Hayden Christensen, a romantic man
Third round ...
As it is summer, I asked the color of his swimsuit. "Colorful boxer shorts with print, he replies without dismantling.
And if he has a romantic temperament? "Yes, he admits rather candidly. I love nature, forests, streams, I dream too much of the world as it could be..
I then offered him my secret weapon, my personal vision of a better world, I ask him to marry me.
The Lacoste girls, the manager, me, everyone is absolutely convinced he will say yes. Well, against all odds, believe it or not, Hayden Christensen said no. If this is not a challenge in every day life!
Click to Enlarge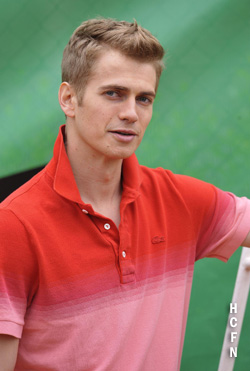 August 31, 2009 - Paul Walker talks about Takers - And mentions working with Hayden on the movie that will be in theaters February 19, 2010. Read the whole interview HERE
EI: Does Hayden Christensen play your younger brother?
PW: Is that what they are saying?
EI: That's what's implied.
PW: No, it's never said, but it could be interpreted that way, no problem. That works ---I like him enough. [Laughs] But yeah, fun character. I got to do some fun stuff. The crew is a likeable crew; it's a mix of personalities. Guys come from different sides of the tracks. It's a code, and they just all want to understand one another. They all get high on the same thing, which is doing illegal stuff --- walking that line, pushing the limits and seeing what they can get away with.
August 31, 2009 - Vanishing on 7th Street filming October - [Italian Translation] "Hayden Christensen is with John Leguizamo (The Land of the Dead, The Happening) and Thandie Newton (Interview with the Vampire, The Pursuit of Happiness) in cast film by Brad Anderson (Session 9, The Machinist, and l 'The Shield episode for Masters of Horror) Vanishing on 7th Street, a horror / mystery / thriller which begins shooting in Detroit, Michigan, next October 12."
"... Christensen is not only known for the role played in the saga of Anakin Skywalker of Star Wars.. Also interpreted as a dramatic film The Virgin Suicides, Life as a House, the critically acclaimed Shattered Glass, Factory Girl, the thriller Awake - Anesthesia awareness and the sci-fi Jumper. It 'just been announced a sequel to the latter, where Christensen will appear again. For 2010 are planned action movies Jax of Heart and Takers, alongside Matt Dillon, and has already completed the dubbing of the animated film Quantum Quest: A Cassini Space Odyssey is the highly anticipated film collective New York, I Love You." Read more....
August 28, 2009 - New York, I Love You Screening - A press screening for New York, I Love You was held this week and JustJared.com got an early look. He has posted a very brief description of one of the scenes about Hayden, a picture of Rachel and a mailbox. Filming took place in April of 2008 and NYILY will be in a theater near you on October 16, 2009. Might be considered a slight spoiler but we've already seen a lot of set pics too. (Thanks to Sophie for the photo.)
Earlier this week, JustJared.com saw an advance screening of the anthology film of love stories New York, I Love You, which stars both Rachel and Hayden. One scene has Hayden kissing a picture of Rachel and shoving the pic into a mail box. So cute!
Click to Enlarge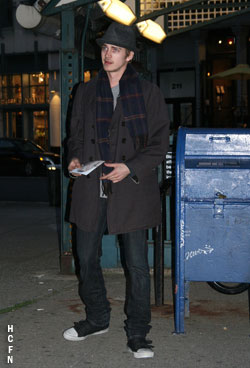 August 26, 2009 - Hayden Christensen Signs on to Vanishing on 7th Street - According to The Hollywood Reporter, Hayden has signed on to star as a reporter in the thriller Vanishing on 7th Street to be directed by Brad Anderson (Transsiberian, The Machinist).
In the story written by Anderson and Anthony Jaswinski, "shadowy forms cause residents to inexplicably disappear" from a once-thriving city. A handful of survivors fight to survive while trying to come to terms with the meaning of life.
Thandie Newton and John Leguizamo are in negotiations to complete the cast where Newton would play a desperate nurse and Leguizamo a subway operator.
Shooting is set to begin in mid-October in the city of Detroit.
"Producing are Celine Rattray of Plum Pictures, Tove Christensen via Forest Park and Lawrence Mattis for Circle of Confusion. Paradigm-repped Christensen most recently appeared on the big screen in "Jumper" and next stars opposite Matt Dillon and Zoe Saldana in the thriller "Takers," which Screen Gems releases in February." Source
Click to Enlarge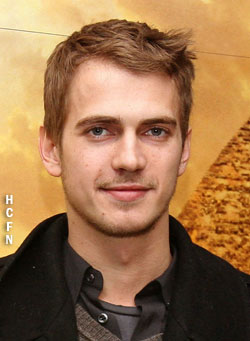 August 26, 2009 - New York, I Love You at Chungmuro Fest - As reported a while back, New York, I Love You opened the Chungmuro Film Festival in Seoul, Korea on August 24, 2009. It is also number one on Chungmuro's list of 10 best films recommended to festival goers which continues until September 1st. (Thanks to Meyree for the link.) Chungmuro's Recommended Films
August 25, 2009 - New York, I Love You - Another international poster for New York, I Love You, this one from Spain. Rumor has it (according to Just Jared) there was a screening for NYILY in NYC last night. The film features Hayden, Rachel and Andy Garcia in one of 11 short stories to be released in major markets in the US on October 16, 2009. Production still below with Hayden and Rachel.
Click to Enlarge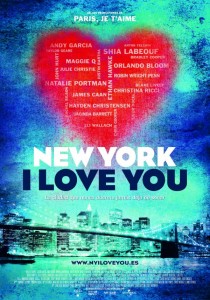 Click to Enlarge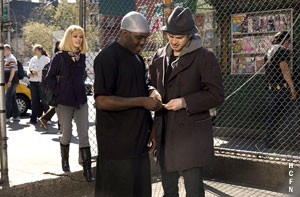 August 19, 2009 - Full Lacoste Challenge Commercial The longer version of Hayden's Lacoste Challenge commercial is now on YouTube.
August 19, 2009 - Two New Movie Posters for New York, I Love You - Two larger posters for NYILY, one an international poster in pink and red and the other a previous poster with all the scenes from each film short in the anthology including a scene with Hayden, Rachel and Andy Garcia.
Click to Enlarge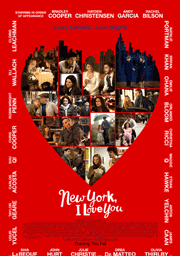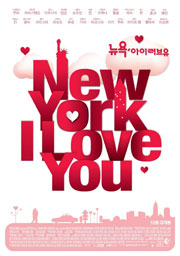 August 19, 2009 - Hold That Jumper? - (HCFN) As schedules are always in a state of being arranged and re-arranged on Hollywood movie projects, you just never know what might get moved up or pushed back. Everything depends on a lot of things coming together and everyone involved becoming available for a certain time period.
Simon Kinberg's interview with 30 Ninjas Blog makes me wonder if Jumper 2 will be the next movie on Doug Liman's plate of upcoming projects. IMDB has added Hayden to the cast but Jumper 2 is still in development and Liman's Moon project might be ready to go.
Get more of the latest info on both projects....on Hayden Fan News Blog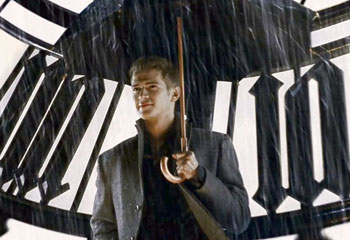 August 19, 2009 - Lacoste Challenge Samples Available in US - The US Lacoste Parfum website has added Lacoste Challenge to it's line of other men's fragrances. Hayden is the spokesperson for the newest men's cologne and you can now request a free sample on the website. Fill out the form for Lacoste Challenge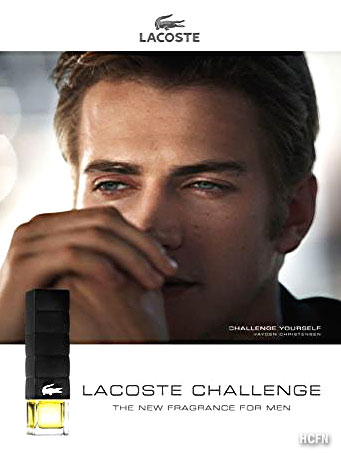 August 14, 2009 - Star-studded "New York, I Love You" - The latest film in the Cities of Love Franchise, this one filmed in New York, has a substantial India connection.
"India associated filmmakers Golden Globe nominated Shekhar Kapur (Elizabeth) and BAFTA nominated Mira Nair (Monsoon Wedding) are directing "New York, I Love You" along with nine others, including Oscar nominated Natalie Portman (Star Wars)."
"...cast includes Portman; Oscar winners Cloris Leachman (The Last Picture Show), Julie Christie (Darling), and Chris Cooper (Adaptation); Oscar nominated John Hurt (The Elephant Man), Ethan Hawke (Training Day), James Caan (The Godfather), Andy Garcia (The Lost City), and Burt Young (Rocky); BAFTA winner Shea LaBeouf (Transformers); Golden Globe nominated Hayden Christensen (Life as a House) and Christina Ricci (The Opposite of Sex); Bradley Cooper (The Hangover); Orlando Bloom (The Lord of the Rings); Cesar De Leon (Salud); etc.".
Being released in USA on October 16 next, this 110 minutes Rated R romance film, a diverse tale of love, is a collective work of eleven short unrelated films of about ten minutes each shot in five boroughs of New York City in 36 days, bound together in a common motif of finding love. Tagline is "Every Moment...Love Begins". Read entire article
August 14, 2009 - Quantum Quest Version 2.0 - New Official website is coming soon. There is a cool video intro on the site at the moment. There's more of Dave surfing the solar winds with Jammer and his crew (01:40) so be sure to check out the video. If the site is down just check back later. They seem to be working on it.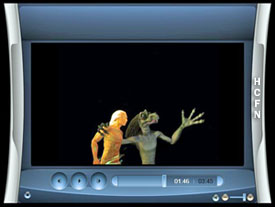 August 14, 2009 - Lacoste Challenge Commerical Music - The background music for Hayden's Lacoste Challenge commercial is from the album "Oh Yeah Baby" by Robert le Magnifique called "Bad'z Pixel". You can listen to a sample on Amazon.de and here is the English page version.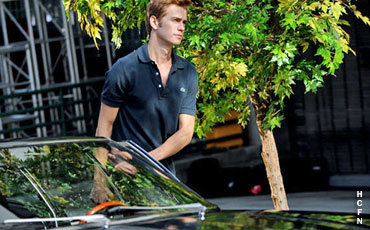 August 14, 2009 - Vanishing on 7th Street Update - John Leguizamo is on the road traveling cross country with his one man show these days but after next week he'll take time off from the road show to work on a couple of films, one of which could be the Brad Anderson directed "Vanishing on 7th Street". The movie has been under wraps so far but other rumored cast includes Hayden Christensen, Thandie Newton.
Just in from the newsdesk:
"He [John Leguizamo] is touring "Live" around the country. After his two-night stop in Tucson next weekend, he will take a hiatus to work on a couple movies before going back out to a handful of smaller theaters in October. He also has plans to take it overseas to Australia and London and hopes it will eventually find a place on Broadway....."
"Leguizamo on film:
See (hear, actually) him at the movies: "Ice Age 3: Dawn of the Dinosaurs" (voice of Sid the Sloth) is still in theaters. Coming soon to theaters: "Gamer," with Gerard Butler, set to open Sept. 4; "The Ministers" with Harvey Keitel, due out in October.
Still in production: "Vanishing on 7th Street," an existential horror flick with Hayden Christensen, comes out in 2010." Source article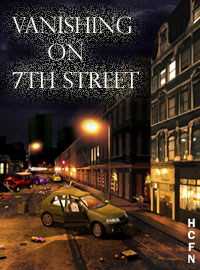 August 13, 2009 - Jax of Heart Update - Hayden's rumored Omega Entertainment project "Jax of Heart" has been updated on IMDB. The title had been "untitled mimi leder project". It has now been changed to "Jax of Heart". The working title still remains as "Mandrake" even though this project is no longer based on the same character and story as the Lee Falk comic Mandrake the Magician.
August 11, 2009 - Takers Trailer Coming? - Maybe we'll get to see a trailer for Hayden's movie Takers soon. Sony previewed it's upcoming movies at a press junket in Cancun from August 2-7. Paul Walker and Matt Dillion spoke about their latest films including Takers (formerly Bone Deep) at the Summer of Sony press event where media were shown a trailer of Takers. Paul Walker speaks breifly about Takers in the video on YouTube. Paul Walker interview. Also thanks to "The Vagrant" for info. Fan Site
Paul Walker: I haven't seen it yet but I...I haven't even seen the trailer. You guys have seen more than I have....
Posted by: Alex Medela to Comingsoon.net on August 4, 2009
"I just saw the complete trailer on a movie junket in Cancun. This evening I interviewed Paul Walker and Matt Dillon aboout this movie and its going to the movies and not to dvd. Takers is going to get a lot of Oceans Eleven referals. Matt Dillon is the policeman who tries to stop the 20 million dollars robbery lead by Paul Walker."
August 11, 2009 - Takers Release Date - The release date for Takers (aka Bone Deep) has been updated on several movie sites to February 19, 2010. (Comingsoon.net, Aceshowbiz.com, Box Office Mojo)
August 11, 2009 - Virgin Territory Coming Soon to Cable - Vigin Territory starts airing on The Movie Channel September 4, 2009. Showtime/TMC
On The Movie Channel
09/04/09 at 8:00 PM
On TMC Xtra
09/08/09 at 9:00 PM
On The Movie Channel
09/10/09 at 11:30 PM
On TMC Xtra
09/13/09 at 10:45 PM
On The Movie Channel
09/16/09 at 10:00 PM
August 10, 2009 - Cities of Love News - The Cities of Love franchise which includes Hayden's latest project New York I Love You now has regular updates on Twitter. You can follow all the latest news about all the movies in the series.
Recent Tweets:
'New York, I Love You' opens Seoul Int'l Film Festival on Aug 24th. Red carpet live on public television. NYILY
11:58 AM Aug 4th from web
Pratice your Chinese. In the news again with Jiang Wen, director in 'New York, I Love You'. Jiang Wen
3:14 AM Aug 2nd from web
Please enjoy the video created for the launching of "Rio, I Love You". Cities of Love
3:14 AM Jul 25th from web
"New York, I Love You" opens the Seoul International Film Festival on August 24th. Red carpet will be a live event on national television.
8:47 PM Jul 20th from web
Back to the CITY OF LOVE for 10 days before moving to Shanghai. Very productive trip to Rio de Janeiro.
2:24 PM Jul 7th from web
Excellent news on "Shanghai, I Love You" from China: strong interest from China Film Group. Well done Peter.
11:31 PM Jun 11th from web
Click for Cities of Love on Twitter


August 8, 2009 - Jammer's All-Time Ultimate Playground - Quantum Quest teaser's are appearing on YouTube including some with Hayden as Jammer surfing the solar winds. Jammer and his solar proton crew are solar wind surfer dudes in this educational film that will premiere this year in IMAX and regular theaters, along with a teaching program aimed at inspiring young people's interest in science and the space program.
Quest Teaser
Sneak Preview Quest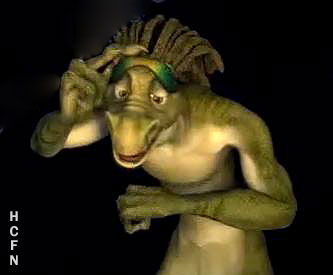 August 7, 2009 - Related News - (HCFN) "Jumper" Director takes on Rescue on the Hudson River - Doug Liman had some time off from filming his latest movie "Fair Game" (the Valerie Plame story) and took to his sailboat with friend and producer Avram Ludwig for a leisurely outting on the Hudson River this week. The event took a dramatic action-packed turn for the "Bourne Identity" and "Jumper" director as he and his guests witnessed a cargo boat collide and crush a 42 foot speed boat. Hoping to find survivors, Liman motored to the crash site where 3 people were lifted from the water. The Captain, still clinging to the wrecked vessel, was helped to shore and a hospital along with his passengers. Luckily only minor injuries were reported.
"According to the New York Daily News, as Liman started to undress, getting ready to jump in the water, "he and his fellow boaters heard the cries of four people flailing in the water, clinging to the capsized speedboat." They roped them in, took them to shore, and waited with them at St. Vincent's Hospital in Manhattan. Liman, describing the scene, said "If I had Jason Bourne survive that, people would start throwing popcorn at the screen .... These people were extremely lucky." Source....more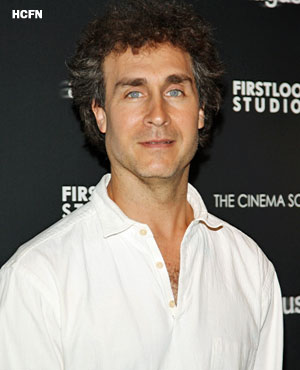 August 7, 2009 - "New York, I Love You" HD Trailer and Official Site - The New HD Trailer in various sizes is now online at Apple.com-NYILY
The Official Site is now online as well with the trailer. Hayden, Rachel Bilson and Andy Garcia star in one of the many short films in the anthology about love in New York City.
Click for New York, I Love You Official Site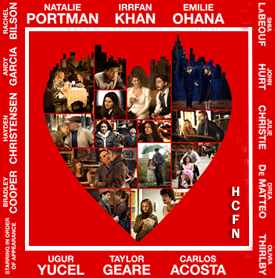 August 5, 2009 - New York, I Love You Official Trailer - From Vivendi Entertainment, New York, I Love You, coming this fall. The Official video includes scenes from Hayden's romantic short in the upcoming anthology. Click the video to go to YouTube for a big widescreen version of the trailer.
New HD Trailer (Updated August 7th)

Click to Enlarge Screencap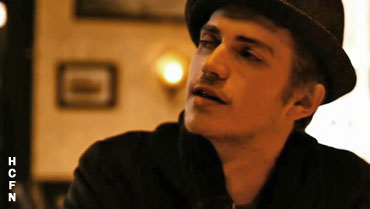 August 1, 2009 - Jumper Author Steven Gould Answers Questions - No he hasn't been notified about a Jumper sequel but he is writing a sequel to Jumper and Reflex. Read the full Q & A HERE
What about that movie sequel?
I have not heard anything officially from the studio or my agent on this. The rights for sequels are already licensed from the original agreement so I don't have to "give permission" but neither do they have to notify me. At some point, if they do go ahead with a sequel, they owe me more money.
Will there be another Jumper book sequel?
While the novel I am finishing (part of which you can read at Tor.com here) is not a Jumper novel, the next novel after that will be. It will be a sequel to the two original novels (Jumper and Reflex) and will not contain elements introduced by the film version or the film tie-in Jumper: Griffin's Story.
August 1, 2009 - Jumper 2 Lists First Cast on IMDB - There has been an entry for Jumper 2 on IMDB for at least a year now but not much more was known about the project except an April 27, 2010 start date and status as "In Development: Optioned Property". Now, Hayden has been added to the cast on the Jumper 2 page as David Rice and Jumper 2 has been added to Hayden's listing under "Projects in Development".
Jumper 2 (IMDB)
Production Dates
August 2009
Filming Dates
27 April 2010
Release Projected
2011
With Doug Liman's latest movie almost done, maybe it's time to scout out those world-wide locations for the sequel to Jumper.
IMDB Jumper 2
IMDB: Hayden Christensen

Click to Enlarge