January 29, 2009 - Medieval Pie DVD Release - Medieval Pie aka Virgin Territory will be released on DVD on February 5, 2009 in France with yet another DVD cover version to add to your collection. Hayden as Lorenzo in any language is a treat.
Click to Enlarge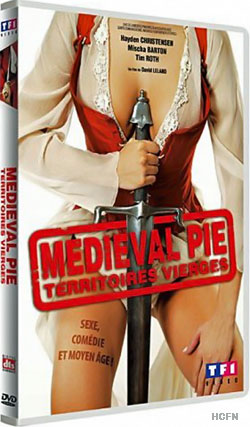 January 20, 2009 - Making a Scene: Jumper - I found this video while looking for updates to the TV Alerts. It's from June 2008 but a great behind the scenes video about filming in the Roman Coliseum. Jumper is airing on HBO all this month.
Click for larger video format

January 19, 2009 - Hayden on E! News - E! News Live tonight featured an on set look at Hayden's upcoming film Bone Deep. You can see Hayden practicing his guns skills in between filming scenes with Chris Brown Michael Ealy and Paul Walker.
To watch in High Quality CLICK HERE.
Click photo album for screencaps


January 9, 2009 - Ron White Shoe Drive - The 2009 Ron White Shoe Drive poster featuring Hayden is online. "The month-long event will kick off on Thursday, January 8 at RON WHITE's flagship Manulife location and will run through Sunday, February 15 at all six RON WHITE store locations." Hayden is included as an alumni in this year's poster. Click the poster below to see the full size poster and for more information on this charity event.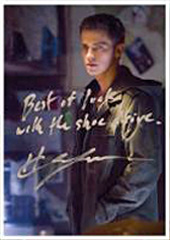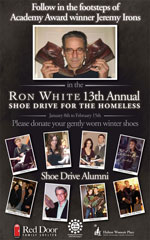 January 8, 2009 - Charity Press Release - Jeremy Irons, Paul Gross among stars donating shoes to the homeless - TORONTO ó Oscar winner Jeremy Irons and "Passchendaele" star Paul Gross are among the stars lending their soles in support of the homeless. The award-winning actors are among the celebs partnering with Ron White for the 13th annual Shoe Drive for the Homeless. Each celebrity donor will autograph and donate gently worn shoes to the Canadian footwear retailer.
Past participants include musical stars the Backstreet Boys, Jann Arden, Chantal Kreviazuk and Hilary Duff, as well as Canadian actors Michael Cera and Hayden Christensen. Press Release
January 7, 2009 - Quantum Quest Wallpaper - There are a few goodies on the Quantum Quest Official Site including games, wallpapers and a store with some actually cool t-shirts and stuff. Unfortunately Hayden's character Jammer doesn't have a t-shirt yet but hopefully that will be fixed soon.
Here's a Jammer Wallpaper to brighten your day.
Quantum Quest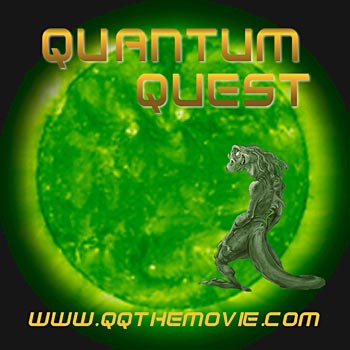 January 7, 2009 - Two Captain Kirks And Two Vaders In Quantum Quest - "NASA and other independent financers, have for some time now been working on a relatively big budget, computer animated, 3-D IMAX movie called Quantum Quest. The movie is primarily and educational film, but one with a narrative which follows a lively photon who lives in the sun sucked into a galactic battle between the Core and the Void."
"Variety reports that theyíve landed William Shatner, Chris Pine, Hayden Christensen, James Earl Jones to lead the cast of the film. Thatís right, old Kirk, new Kirk, old Vader, and new Vader all in the same film. For anyone who is any kind of proper geek, this is now a film you absolutely must see.
Better still those four are just the tip of the iceberg. Also in the cast are Samuel L. Jackson, Amanda Peet, Jason Alexander, Sandra Oh, and Mark Hamill. Thatís 2 Jedi, a hot chick, the funniest guy from Seinfeld, andÖ Sandra OhÖ all in the same film." Read more......
Quantum Quest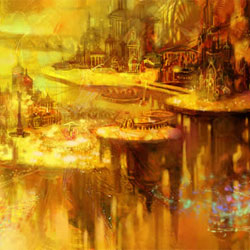 January 7, 2009 - NASA embarks on 3-D movie mission - "Quantum Quest," the independently financed 3-D animated film being made in conjunction with NASA, has assembled its voice cast, which will include a pair of Captain Kirks and a pair of Darth Vaders.
William Shatner, Chris Pine, James Earl Jones and Hayden Christensen will topline the voice cast of the $10 million pic that is being financed by Taiwanese toonshop Digimax.
Story centers on Dave (Pine), a photon who lives in the sun and who is drawn into a galactic battle between the Core (Shatner) and the Void (Hamill). Samuel L. Jackson, Amanda Peet, Jason Alexander, Sandra Oh, Mark Hamill, Abigail Breslin and Spencer Breslin round out the voice cast. Apollo 11 astronaut Neil Armstrong also will lend his voice, marking his bigscreen debut.
Penned by Kloor, the film will take the audience to the outer planets and moons of the solar system. "Quantum Quest" interweaves animated sequences rendered by Digimax with actual space imagery captured from seven ongoing space missions. The pic was initiated by NASA's Jet Propulsion Laboratory as part of the outreach program of the Cassini Huygens space mission in 1996." Read more....
Quantum Quest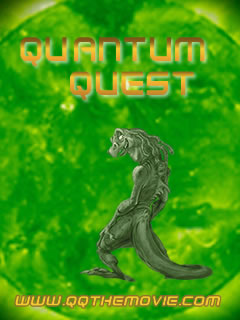 January 6, 2009 - TV Highlights - "HBO "Jumper" "Star Trek" devotees have long known about teleportation, but the concept gets a different application in director Doug Liman's ("The Bourne Identity") fanciful version of the Steven Gould novel about people who can transport themselves anywhere. Hayden Christensen plays one such "jumper" pursued by a member (Samuel L. Jackson) of an organization determined to eliminate the travelers. Rachel Bilson and Diane Lane also star." Source
Lots of opportunities to watch Jumper and Shattered Glass. Check the updated TV schedule in the left column.
January 3, 2009 - Swanni's 10 Hottest Shows In HDTV! - "7. Jumper - Hayden Christensen stars as a young man who can transport himself anywhere in the world. Even more amazing, he's not charged a second bag fee. Samuel L. Jackson, Rachel Bilson and Diane Lane shine in support. HBO, 8 p.m. ET" Read more...
January 2, 2009 - Stars Favorite Destinations - Hayden Christensen, Rachel Bilson, Samuel L. Jackson, Isla Fisher, among others reveal their favorite places to hang out. Source...
Hayden Christensen: "Iíve got a farm just north of Toronto and we just got some fresh snow there, and Iíve got a couple of snowmobiles there that are a lot of fun."