March 31, 2009 - Hayden's Lacoste Ad - A sneak peek at Hayden's upcoming ad campaign for Lacoste's new men's fragrance, Challenge, is featured at Vogue Paris. The Jumper inspired ad campaign features Hayden leaping and jumping to catch the new fragrance for men. Challenge will be available May 2009. (Thanks Meyree at HCC for the news) Below is page translation.
"Hayden Christensen, Muse for Lacoste
To support its new fragrance, Challenge, Lacoste has appealed to the charm of actor Hayden Christensen. Young, dynamic and elegant, the handsome actor who has been successful, thanks to the role of Anakin Skywalker in Star Wars, perfectly embodies the modern image conveyed by the brand.
Scent Composition
Challenge opens on notes of fresh energy and Tangerine and Lemon enhanced with a touch of bergamot. At the heart, ginger blends with lavender and purple leaves make for a more soft and sensual. The teak and ebony wood in the background povide a solid and powerful fragrance midway between tradition and modernity."
Click to Enlarge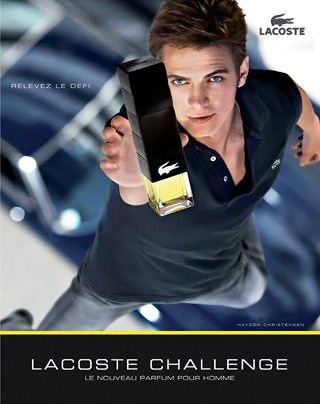 March 30, 2009 - Jumper Mango French Website - Bienvenue tout le monde! Jumper, the novel, is now available in the Mango French edition and Mango has a cool website (in French) to find out more about the book, author, Steven Gould, with pictures from the movie included. According to the intro to the site by Steven Gould, Jumper has now been published in 12 languages since the 2008 moive with Samuel L. Jackson, Hayden Christensen and Rachel Bilson came out and is available in many countries worldwide. The published versions also include movie editions in several countries like Korea, Japan, Spain, Great Britain and Czechoslovakia and many others. Source: Steven Gould
Hopefully the growing popularity of the novels around the world translates into further development of Jumper 2. IMDB reports the start of filming for Jumper 2 set for April 27, 2010 with production dates in August 2009. Status is "optioned property". IMDB information for Jumper 2 was updated on March 18, 2009.
Mango Website:
Mango Index
Mango Menu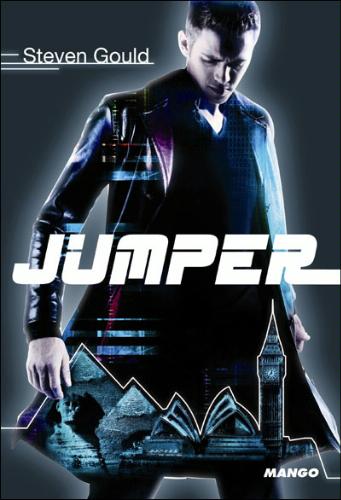 March 26, 2009 - New York, I Love you at Cannes? - Several websites including a Shia Labeouf blog and The Hollywood Reporter are speculating that Hayden's upcoming film, New York, I Love You, could possibly screen at the Cannes International Film Festival which takes place from May 13 - May 24. Since there has been no promotion here in the US for the film which was supposed to be in limited release in New York and Los Angeles in April, it does seem possible that the film might have been delayed here once again. Vivendi, the French company who is distributing, may feel there is an interest in presenting New York, I Love You at Cannes since it is the sequel to the popular Paris Je T'aime. Hopefully if the movie does screen at Cannes, it will bode well for a wider release here in the US and other countries. Thanks to Meyree at HCC for the news.
Sources:
Shia Talk
The Hollywood Reporter
"British director Andrea Arnold's "Fish Tank," a contemporary relationship drama, could be heading for the Certain Regard sidebar. Another possibility is the portmanteau film "New York, I Love You," following the success of its predecessor "Paris, je t'aime" in 2006."
New York Post Blog
"The all-star "New York, I Love You'' (with segments directed by Scarlett Johansson and Natalie Portman) has been pulled from its April opening date in the U.S., so I wouldn't be surprised it it debuts on the Riviera as well. The French-produced multi-story pic is a sequel to "Paris Je T'aime,'' which bowed at the 2006 Cannes fest. And Cannes organizers are not adverse to eye candy on their red carpet."

March 24, 2009 - UK Film Council Promotes Movie Slate This year's FILMART, part of the Hong Kong International Film Festival, includes the sales and marketing of movies from around the world. The UK Film Council is in Hong Kong supporting British companies and promotiong the sale of 200 films including Handmade Films "Mona Lisa" the upcoming film staring Hayden Christensen.
March 24, 2009 - Award-winning Composer for Quantum Quest - "Award-winning film composer Shawn Clement will score the Large Format, 3-D, computer-generated animated film "Quantum Quest: A Cassini Space Odyssey," which takes viewers on an atomic solar safari through the universe, it was announced today by the film's co-director and writer/producer Dr. Harry Kloor. Clement, whose credits include "Buffy The Vampire Slayer" and "Batman: Rise of Sin Tzu," will record his original score for "Quantum Quest" at Skywalker Sound in April with an 82 piece orchestra."
The voice cast includes: Chris Pine (Captain Kirk in J.J. Abrams' upcoming "Star Trek XI" feature film), Samuel L. Jackson ("The Spirit," "Pulp Fiction," "Star Wars"), Hayden Christensen ("Jumper," "Star Wars"), Amanda Peet ("X-Files Movie 2"), Robert Picardo ("Stargate Atlantis"), Jason Alexander ("Seinfeld"), Tom Kenny (voice of "Sponge Bob Squarepants," "Transformers"), Sandra Oh ("Sideways," "Grey's Anatomy"), Brent Spiner ("Independence Day," "Star Trek: Next Generation"), James Earl Jones ("Star Wars"), William Shatner ("Boston Legal," "Star Trek"), Mark Hamill ("Star Wars"), astronaut Neil Armstrong, Doug Jones ("Pan's Labyrinth," "Abe Sabien - Hell Boy"), Abigail Breslin ("Little Miss Sunshine," "Kit Kittredge: An American Girl"), and Janina Gavankar ("The L Word").
"Quantum Quest" will be released worldwide in large format and subsequently in conventional 3D theaters in early 2010. The film is distributed and marketed in Asia by Digimax, and by Jupiter 9 Productions in all other territories. Read more...
March 16, 2009 - Do You Twitter? - You're invited to join Hayden Fan News on Twitter. - Oh I think I could get addicted to this. Several months ago I was looking at Twitter and trying to figure out why we need yet one more comment, chat, forum type way of keeping in touch. I love things short and sweet so I found Twitter an easy way to get a brief update out pronto and keep track of other people in one place. If you love your mobile devices you can keep up with Hayden Fan News updates on Twitter anytime. Also check out the page to see some of the fascinating people HCFN is following and what they are saying.
HCFN Twitters.

March 11, 2009 - Visual Effects and Title Sequences for NEW YORK, I LOVE YOU - Since joining Guerilla FX, Creative Director/VFX Supervisor John Bair and VFX Exec Producer Vivian Connolly have concentrated their energies primarily on creating visual effects and main title sequences for feature films including NEW YORK, I LOVE YOU and THE MESSENGER, and visual effects for DOUBT.
For the soon-to-be-released NEW YORK, I LOVE YOU, a collection of a dozen short films on the theme of encountering love within New York City's five boroughs, Bair designed and hand animated elaborate main titles. A snapshot of life in the City in extreme fast motion, the sequence is basically a time lapse of the Union Square market and cityscapes, all of which he stylized and colored to create a mood, and then added a huge, hand written, hand animated piece of text that writes on screen the film's title.
In addition, GFX's Bair, Connolly and Compositor Scott Winston, executed a majority of the films visual effects shots, 40 in all, from the straight forward to a projected art show on the side of buildings. " We treated that footage to make it look like an artist had interpreted the shots and then digitally composited them onto the sides of buildings, onto window sills, and other surfaces, creating an art show that was never there. It involved designing the look of that footage, placing it in the shots and making it all look seamless. It was really exciting effects-wise," explained Bair.
From the producers of PARIS, JE T'AIME, NEW YORK, I LOVE YOU stars an ensemble cast including Rachel Bilson, Orlando Bloom, Natalie Portman, Christina Ricci, Hayden Christensen, Andre Benjamin, Shia LaBeouf, Sonny Sandoval, Raphael Saadiq, Irrfan Khan and Kevin Bacon. Read the article....
Click to Enlarge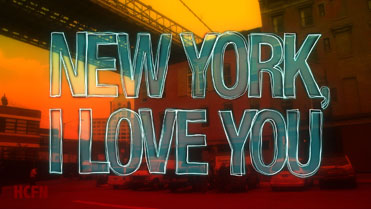 Image Source
March 3, 2009 - Takers aka Bone Deep Update - Screen Gems Denies Rumors - A spokesperson for the studio behind the movie Takers (aka Bone Deep) has denied a story that Chris Brown would be cut from the films advertising and marketing campaign. A story posted by Woooha.com last week generated widespread rumors about the actor and the fate of the film.
"Any reports regarding the marketing for Bone Deep are completely false," said a spokesperson for Screen Gems in a statement." Source: Entertainment Weekly
Takers is set to be released January 8, 2010 and stars Hayden Christensen, Paul Walker, Chris Brown, Matt Dillion, T.I., Idris Elba, Michael Ealy and Zoe Saldano
March 2, 2009 - Mona Lisa News - No mention of Hayden in this brief article but more development details about the remake of "Mona Lisa" from Handmade Films.
"The company also plans to remake some of its most successful films. It has lined up new versions of The Long Good Friday and Mona Lisa (the latter with Kids director Larry Clark involved and Mickey Rourke and Eva Green being sounded out for the lead roles). Further down the line, a remake of Terry Gilliam's Time Bandits and a possible Time Bandits 2 are being considered, as well as an original film about the Roman emperor Hadrian directed by John Boorman." Read more.....