November 29, 2008 - TI & Brown to join Walker & Christensen in heist movie - Rapper Ti, Chris Brown, Paul Walker and Hayden Christensen have teamed up for a new urban Ocean's Eleven, called Bone Deep. - "The quartet will form part of a group of noble thieves in the gritty all-star drama, which will also feature Idris Elba, Matt Dillon and Zoe Saldana.
TI, who is also a producer of the film, says, "It's about some intellectual, good-looking, well-dressed, articulate... prestigious bankrobbers. It's a mix between Ocean's Eleven and Heat." Source
Click to Enlarge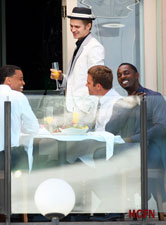 November 27, 2008 - HAPPY THANKSGIVING - I hope Hayden and his family and all the fans will have a good and happy holiday. I am thankful for many things in my life today and one of those things is all the fun I have had doing this site for the last two years and getting to know some wonderful fans. Yes, Hayden Fan News is two years old this month. Thank you for your kind words and encouragement. It's been a pleasure to serve up the news and celebrate our favorite actor together.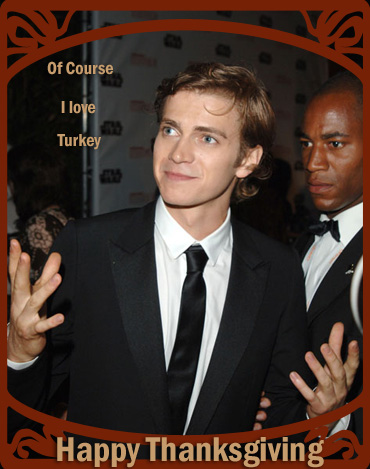 November 18, 2008 - Awake Recommended on Blue Ray - Awake (2008) Hayden Christensen, Jessica Alba and Terence Howard star in this mystery thriller that keeps you guessing. Source
November 18, 2008 - Awake Opens in Italian Cinemas - The Joby Harold directed picture, Awake, starring Hayden Christensen, Jessica Alba and Terrence Howard took in $438,430 from 139 screens in Italian Cinemas last weekend. The medical thriller with a modest indie budget of $9 million took in $14 million stateside. The international appeal of the cast and an entertaining story gave the movie a boost overseas and to date has accumulated a total of $31 million worldwide. (Sources: Variety, Box Office Mojo)
November 17, 2008 - Awake Comes to Blue Ray - "Awake" on Blu-ray: Awake during an operation despite the anesthesia, a man (Hayden Christensen) overhears a murder plot, with him as the target; with Jessica Alba." Source
November 9, 2008 - Hayden has new Animated movie - Coming Soon - Desiringhayden.net has posted an update to their previous story that Hayden would be voicing a character in the upcoming animated short film Quantum Quest.
The Official Quantum Quest Movie website, which had listed one of the characters as being portrayed by "mystery star" has now been updated with the "mystery star" revealed to be Hayden Christensen. Hayden will be voicing the character of Jammer, one of the good guys in the story of Dave (Chris Pine) a photon who refuses to grow up and leave the Sun. Until one day, circumstances force him on a quest to save his fellow photons from being annihilated by THE VOID (Mark Hamill) and his anti-matter forces lead by Admiral Fear (Samuel L. Jackson), General Ignorance (Tom Kenny) and Major Moron (Jason Alexander).
The movie also marks another team up of sorts with pal Samuel L. Jackson. The 45 minute movie was made to intergrate with a comprehensive educational program for Kindergarten through 12th grade students. Quantum Quest will be released in regular theaters and Imax in September 2009 domestically and worldwide.
About Jammer
"Surfing the solar winds is not only fun, but for solar protons its really how we accelerate away from the Sun! I should know, I'm Jammer, a solar proton and nothing is as wicked as taking a solar safari while riding the solar winds."
Voiced by HAYDEN CHRISTENSEN: : Hayden is well known for his roles in Star Wars II - Attack of the Clones and Star Wars III - Revenage of the Sith where he plays Anakin Skywalker. He also played the main characater in the Movie "Jumper". Source: Quantum Quest the Movie
Jammer, Solar Surfer
Hmmm.....Does the picture remind you of Hayden? I don't know, there just seems to be something missing, don't you think. Click the picture to see what it is. Ah, yes! That's Hayden alright.
Click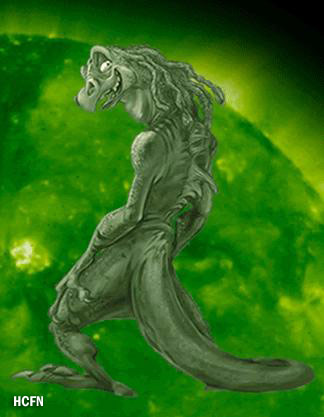 November 7, 2008 - More About Mona Lisa aka Shame - Hayden's possible next project, a remake of Mona Lisa, has been in the works for some time. In 2005 the working title for the remake was Shame with the writer/director Larry Clark courting Rosario Dawson to star. Well, as things can and often do change many times before a movie reaches the big screen, we'll have to wait out the casting to see what happens today in 2008.
IMDB has a listing for Shame which was updated in October 2008. I'll be adding a link to the right column under Message Boards so we can keep an eye on news and the status of the film. According to IMDB the release date is scheduled for 2011. You can also visit the original film's IMDB page for more info on the story and the theatrical trailer.
Synopsis
Drama / Thriller
Summary: In New York City, an ex-con who is having difficulty fitting back into the underworld takes a job as the driver for a high-priced escort - a woman who lures him into certain danger.
Sources:
Movie Web
IMDB - Shame
IMDB - Mona Lisa
November 7, 2008 - New Project in the works for Hayden - Screen Daily is reporting today that Hayden is in talks to star in the upcoming remake of Handmade Films "Mona Lisa" set to begin filming in New York, March 2009. The movie, budgeted at $8m, will announce more casting soon.
Hayden would play George, a small time chauffeur in New York city, a role which won Bob Hoskins an Oscar nomination for the film which debuted in 1986. The original film took place in London. Hayden would play a younger version of the Hoskins character as the story is reworked, updated and set in New York.
"The original film still stands up. HandMade has a lot of little gems in its library, but not all of them will stand up for a remake," said Michael Ryan, HandMade Films International director. "A lot of people do remember the original movie and it's a great story. The original film was a long time ago, and it did huge business in the UK. A lot of people remember it as an iconic film but never even saw the original."
Ryan said Christensen, who is currently shooting Bone Deep for Screen Gems, was at the right career point for such a meaty role. "The character has got a tough edge to him but he's got to have some of that vulnerability," Ryan said. Read more....
Click to Enlarge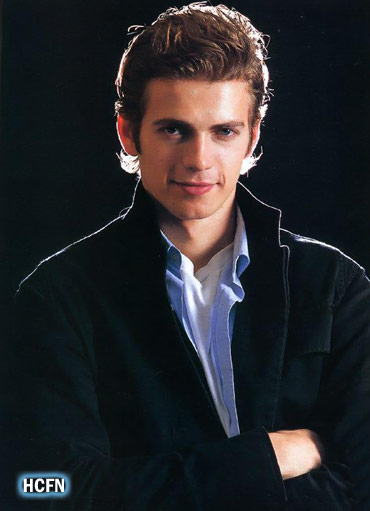 November 6, 2008 - Hayden Christensen Fashion Dude - Hayden made quite a fashion statement on the set of his latest flick Bone Deep. Wouldn't you love to know what it says about his character in the movie. That will remain a mystery for now but in the meantime you can read about Hayden's on set fashions at 30 Mile Style
Hayden on the set of Bone Deep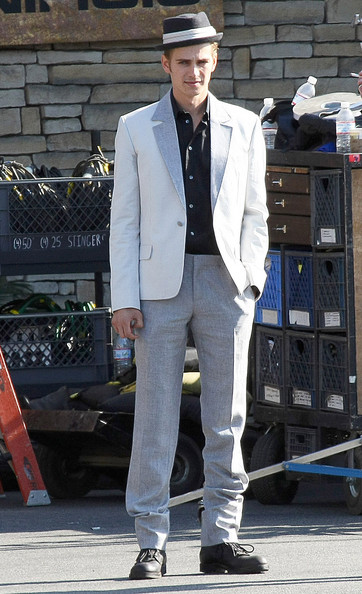 November 5, 2008 - Hayden's Bone Deep On Set Photos - Filming continues in Los Angeles on Hayden's latest project, Bone Deep, which wraps some time this month. Enjoy the photos added to the photo album. (Link below)
Hayden filming a scene from Bone Deep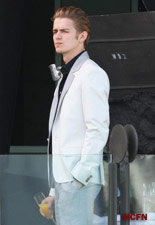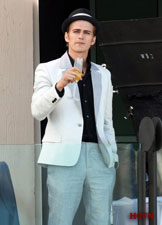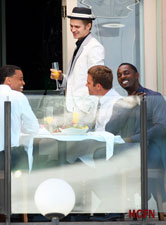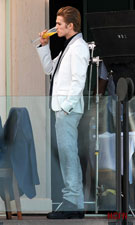 Photo Gallery