Happy Birthday Hayden!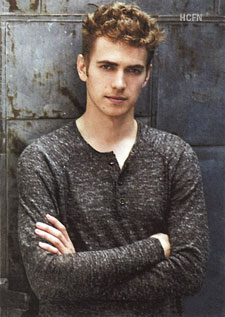 Heroes, villains, lovers and friends. You've played them all. We couldn't wait for each character to appear on the big screen. Today we wish you happy birthday and thank you for entertaining us with your talents and hope there are years and years and many more roles to come.
Happy Birthday Hayden! We hope the next year brings you much success and happiness.
Birthday Wishes from Your Fans
You're invited to post your bithday creations, artwork, greetings, comments and dedication videos below or post about your favorite movie scenes with Hayden. Check back throughout the week for more birthday updates.
Please read "About Posting" at the bottom of the page before posting comments. Tick "Follow" if you want an alert when someone posts to this thread. Have fun!
ABOUT POSTING...
1. Whatever you post, be polite to everyone. Always be kind, always be respectful of others. No inappropriate personal comments about Hayden or anyone.
2. Posts must be appropriate for a general audience or PG-13.
3. Stay on topic.

Sincerely, Barbara
Owner: Hayden Christensen Fan News