JULY 2010

July 30, 2010 - Media and Celebrities to make Worldwide Appeal for Niger, Africa - According to The Sun, worldwide media and celebrities will be converging on Africa in coming weeks to bring attention to a growing disaster for the people of one of the continents poorest nations, Maradi in Niger. A disastrous crop failure and drought have left most of the population without basic food and supplies. The article also says that Hayden will be arriving next week to do his part to encourage assistance in meeting the emergency needs of the people there. (Thanks to Ashla for sending the info.)
"Red Cross convoys are already rolling over the flat, featureless plains. In the next few weeks they will be followed by the world's media, its roving reporters and celebrities making worldwide appeals.
Star Wars actor Hayden Christensen arrives next week.

July 28, 2010 - Hayden to Guest Host the Reeve Champions Summer Party - According to NBC New York, Hayden will guest host the Reeve Foundation's summer fundraising event on August 10th at the Standard Hotel. Find links and more information about this event below in July 28th news items.
NBC New York - Reeve Champions Summer Party
"The Christopher & Dana Reeve Foundation and Dior Beauty team up to host a summer fundraising event for the Christopher & Dana Reeve Foundation. The evening is organized by the Reeve Foundation's Champions Committee members to raise funds and awareness for those living with and affected by paralysis. Linda Wells, EIC of Allure, and actor Hayden Christensen will guest host the evening featuring an auction, cocktails and hors d'oeuvres to celebrate the work of the Reeve Foundation."

July 28, 2010 - Hayden Supports the Christopher Reeve Foundation - Hayden will be attending the Reeve Champions Summer Party in support of the Christopher and Dana Reeve Foundation which helps with research and quality of life issues for people with spinal cord injuries. The benefit will be held at the Standard Hotel's famed Boom Boom Room in New York on Tuesday, August 10, 2010.
Guests for the event include hosts Alexandra Reeve Givens and Matthew Reeve (Children of Christopher Reeve) along with Hayden Christiansen, Linda Wells, Editor in Chief of Allure Magazine, Francesco Clark and Elisa Lipsky-Karazs of Harper's Bazaar. Follow the links below to get more information about the Christopher and Dana Reeve Foundation and about tickets to the event or to make a donation. (Thanks to Sweetlove and JumpingforJoy for the news.)
Reeve Champions Summer Party Ticket and Donation information
Christopher and Dana Reeve Foundation - Facebook


July 27, 2010 - Takers Midnight Showings - We'll finally get to see Hayden in Takers soon. Only one month away and counting. Check your local theater to see if Takers will have a midnight feature. Some theaters are showing a listing for 12:01 a.m. on August 27th. (Thanks JforJ for the info)

July 27, 2010 - Will Hayden's Next Film Vanishing on 7th Street be at TIFF? - The Toronto International Film Festival will feature more than 300 movies during it's run from September 9 through September 19. The first 51 films were officially announced today in a press conference. Additional titles will be added to the lineup in the coming weeks with an announcement of genre films to be added next week. Source
Vanishing on 7th Street which stars Hayden Christensen, John Leguizamo and Thandie Newton was not among today's announced films but both John and Thandie have mentioned the movie being at the film festival.
TOfilmfest.ca, which keeps a close eye on the latest TIFF news, has Vanishing on 7th Street listed on their website as part of the Contemporary World Cinema program at this year's festival. Source - TOfilmfest.ca
According to TOfilmfest.ca: "a number of other films have been announced by other sources as accepted entries, including:....Vanishing on 7th Street."

July 27, 2010 - Hayden Added to The Cold Poster - Hayden's name has been added to the cast on Worldview Entertainment's current movie poster for The Cold. The movie, listed in pre-production on IMDb, is the story of seven friends on their annual hunting trip being hunted themselves by a terrorizing force. Source
Click for X-Large Image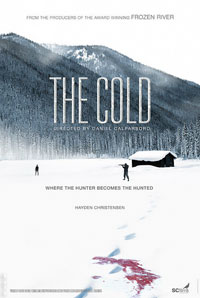 July 26, 2010 - Takers Movie Premiere Streaming Live Event - If you can't make the Takers Movie Premiere in Atlanta, Hollywood or Las Vegas it looks like you will still get a good view of all the action for Hayden's latest movie. A Takers Premiere channel has been added to Livestream to broadcast the upcoming event. (Thanks Marcy and Cath.)
Click for X-Large Image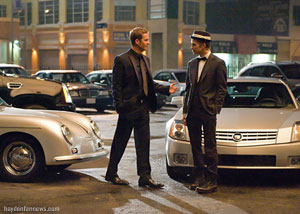 July 25, 2010 - Takers Movie Premiere Tweets and Promo Press Release - The Takers Movie Premiere continues to be mentioned online for both the East and West Coast. There is a premiere in Atlanta being planned and instead of limos they're trying to get SWAT to deliver the stars. Promotions for the movie have begun by AKOO (T.I.'s clothing brand) and Sheikh Shoes called the Takers Takeover with a giveaway of tickets to a Takers screening. Also find details about winning a trip to the Las Vegas premiere of Takers in the Takers Takeover giveaway.
WHO: AKOO Clothing Brand along with Shiekh Shoes Presents TAKERS Takeover
WHEN: Takeover Begins Saturday July 24, 2010
WHERE: Arizona, California, New Mexico, Nevada, Texas, Washington
WHAT: "TAKERS" TAKE OVER street teams will hit the streets Saturday, July 31st, giving away AKOO and TAKERS Promotional items. Starting August 1st for each $100 purchase of AKOO merchandise, buyers will receive a GWP free pass to attend a screening of the Sony/Screen Gems picture TAKERS courtesy of AKOO Clothing Brand & Shiekh Shoes. Shiekh stores in each of the 5 regions will receive 100 limited passes. The Takeover begins on Saturday, July 24th when AKOO Clothing Brand Web banners go live at Shiekhshoes.com. Viewers will be prompted to click on the flash and routed to the TAKERS' banner which lists official rules of the grand prize sweepstakes: roundtrip airfare and hotel accommodations for (2) to attend the Las Vegas premiere.
FROM TWITTER
Lisa Sorensen PR - @willpowerpacker @bignifmusic hope you have your sharpest suits ready for the Takers aug4 premiere #sexy #TakersintheatersAugust27
Lisa Sorensen PR - @TiffTheStylist: on the hot dewy east. Headed to the left coast for the Takers premiere aug 4 with my handsome client @willpowerpacker
Jaeda Lee Publicist Atlanta - So tomorrow I'm lookin at other theatres to have this Takers movie premiere!! Cast tryna come in swat cars lol!! #lovemyjob
Jaeda Lee Publicist Atlanta - Yes jus found out I will b helping plan the movie premiere of Takers!! T.I will be there! I love this job! 7:15 PM Jul 22nd via UberTwitter

July 23, 2010 - Takers Movie Premiere - Seeing Stars.com and Navigate Hollywood have posted information about a Takers Movie premiere in Hollywood on August 4, 2010. There is no information on whether Hayden will be attending or which cast members will be at a Takers premiere. Please also remember these are not official notices about a premiere from anyone connected with the movie. If anyone has more information please email me. Thank you. (Thanks to Laci for helping me gather the info.)
Sony Pictures'
"Takers"
(Starring: Matt Dillon, Paul Walker, Hayden Christensen,
Zoe Saldana, Idris Elba, Jay Hernandez, et al.)
Wednesday, August 4, 2010 - time TBA
(arrivals are likely to start between 5 PM and 6:30 PM)
at the Arclight/Cinerama Dome
6360 Sunset Blvd, in Hollywood
(no press release available)
"Takers" Premiere
Wednesday, August 4, 2010 10:00 a.m. - 10:00 p.m.
South curb lane and sidewalk will be closed on Sunset Blvd., between Ivar Ave. and Morningside Court.
"Takers" After Party
Wednesday, August 4, 2010 10:00 a.m. - Thursday, August 5, 2010 2:00 a.m.
North curb lane and sidewalk of Sunset Blvd., between Schrader Blvd. and Wilcox Ave., will be closed.

July 22, 2010 - Official Takers Updates - Takers Facebook announces their new and updated YouTube Channel with "real time" updates from Twitter and links to the Takers movie website, games and social networking pages. You can even see Takers updates from Hayden Fan News and other fans on Twitter. There is also a new game you can check out on Takers Facebook called Tag and Take with some neat pics of Hayden and the rest of the Takers Crew.

July 22, 2010 - Sony and Takers at Comic Con - Sony PIctures is at Comic Con this week and they tweeted that they have freebies at their booth. On my wish list.....one of those "Men of Takers" giveaways because Hayden is one of them and I can't wait for this movie.
Takers Movie - Twitter - Take her to #Comic-Con in SD and ask the Sony Booth for the "Men of Takers" giveaways while they last #HowToSpoilAHoodRat #Takers (6:15 PM Jul 21st via web )

July 22, 2010 - New Takers Graphic and Movie Still - New title graphic from Takers Facebook and the official Who Are The Takers movie site with Hayden as AJ.
Click for X-Large Image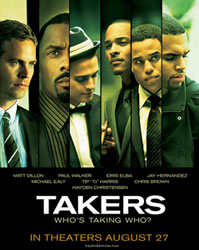 Click for X-Large Image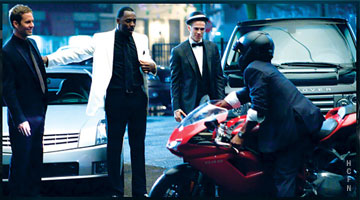 July 22, 2010 - Hayden on the Schedule for Jimmy Kimmel Live - If you'll be in the Los Angeles area on August 16, tickets are now available for the Jimmy Kimmel Show with scheduled guest Hayden Christensen. Hayden will be in the movie Takers which will be released on August 27, 2010. It hasn't been confirmed yet but Planet Chris Brown posted that the Los Angeles premiere for Takers happens on August 4. (There is no official confirmation for a Takers premiere date currently available.)
Jimmy Kimmel LIve: Audience Information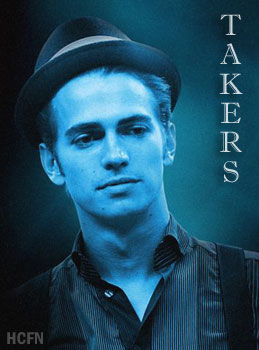 July 21, 2010 - Win a Chance to Attend Takers Premiere - From Rainforest Films on Twitter:
Rainforest Films - Twitter - Follow us for your Chance to win passes to ATL Premier of TAKERS in August! Contest starts Monday.

July 19, 2010 - Vanishing on 7th Street North American Premiere - Vanishing on 7th Street at the Toronto International Film Festival - The Vanishing Facebook page has also changed the expected release date to 2011. The film staring Hayden Christensen, Thandie Newton and John Leguizamo is up for distribution at the upcoming film festival which opens September 9, 2010.
TIFF Bound: Brad Anderson's Vanishing on 7th Street
"File this under confirmed films for TIFF 2010 that have yet to be announced. A strong contender for a Midnight Madness slot, Brad Anderson's Vanishing on 7th Street will perhaps have its North American, and most likely world premiere this September. Anderson who presented The Machinist at the fest several years back, usually shuttles between television work and feature films - with his last pic being the train murder thriller Transsiberian.
The producers behind Vanishing on 7th Street will be seeking a North American distribution deal. The pic stars Hayden Christensen, Thandie Newton and John Leguizamo in a "where did everyone go?" mystery thriller."
Click for Larger Image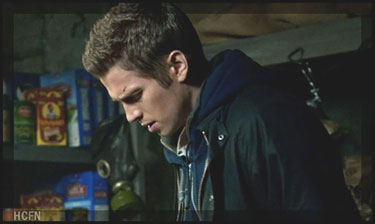 July 16, 2010 - Quantum Quest: A Cassini Space Odyssey Coming Fall 2010 - The animated educational film with an all-star voice cast is reported by Variety to be released some time this fall. Hayden Christensen voices Jammer a solar wind surfing proton who helps in the Cassini quest. Other voice cast includes Amanda Peet, Samuel L. Jackson, Chris Pine, Abigail Breslin, Doug Jones, Mark Hamil, William Shatner and James Earl Jones.
"Harry Kloor's credits include writing for such TV series as "Star Trek: Voyager," the animated series "Godzilla" and the syndie drama "Earth: Final Conflict," and the upcoming animated feature "Quantum Quest: A Cassini Space Odyssey," which will be released in large-format theaters in the fall. "Quantum Quest" interweaves animated sequences rendered by Digimax with space imagery captured from seven ongoing space missions."


July 15, 2010 - Vanishing on 7th Street on the way to Toronto Film Festival - According to two recent articles this week Hayden's next movie, Vanishing on 7th Street, will screen at the Toronto International Film Festival which begins September 9, 2010. The apocalyptic movie by Brad Anderson stars Hayden, Thandie Newton, John Leguizamo, Jacob Latimore and Taylor Groothuis. (Thanks to Ashla for the info.)
Dive into the life of John Leguizamo (Read more)
"In terms of his film projects, John Leguizamo has participated in the filming of Vanishing on 7th Street, which will be presented at the next Toronto International Film Festival. The cast also includes Hayden Christensen and Thandie Newton."
John Leguizamo brings one-man show to Montreal (Read more)
"Leguizamo is hoping to take "Klass Klown" to Broadway but in the meantime the actor who voiced Sid the Sloth in the "Ice Age" animated movies has plenty to keep him busy. Besides other film projects in the works, he'll be at this year's Toronto International Film Festival to premiere "Vanishing on 7th Street," in which he plays a film projectionist who finds people starting to disappear all around him."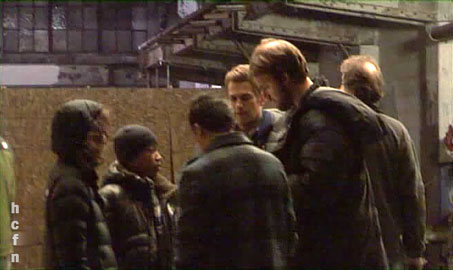 July 15, 2010 - Zambony Music Video The Canadian themed music video with K-OS and Hayden Christensen and Tassja Kemp Jackson has had some positive reaction since being widely broadcast online yesterday. So how did Hayden get in a music video? Other than both being Canadian, some may wonder what's Hayden's connection to the rap artist. And then there's the Natalie Portman reference in K-OS' previous music. It seems K-OS aka Kevin Brereton is also a Star Wars fan who had a chance meeting with Hayden on an airplane and found they were fans of each other's work. (More below in May 21, 2010 news items.) Below are the latest articles about Zambony mentioning Hayden.
K-os One Step Closer to Knowing Natalie Portman" Read more...
If K-os plays his cards right, he's one step closer to knowing Natalie Portman. The Toronto/Vancouver hip-hop star has recruited Portman's Star Wars co-star Hayden Christensen for new video "Zambony," and you can watch it right here.
In the clip, Christensen's more to K-os than a potential Hollywood "in." The Vancouver-born actor plays the rapper's too-cool security detail, though why K-os needs to hire some muscle isn't entirely apparent, at least until the very end -- and even then, we're skeptical. Maybe, like all of us, he just likes the idea of being chaufferred by a Jedi.
k-os - Zambony [Video] Read more....
Toronto, ON - Brand new video from k-os for the tune "Zambony" off his Yes! album. The video is a Two Three Five Films production and directed by X. Thrilled that k-os decided to make a video for this one.
The visuals for "Zambomy" feature Mississauga natvie Tassja Dawn aka Tassja Kemp Jackson (model/actress/singer) and the young Darth Vader, Hayden Christensen. Truly a song and video that would be appreciated by Canadian fans the most as the song lyrics make it quite clear where the artist is coming from and the video itself is largely centred around Canada's favourite pasttime, hockey.

July 14, 2010 - The Cold Movie Production News - Hayden's name is now listed in the cast on the movie's production company's websites, Worldview Entertainment and SC Film International. (Thanks to JforJ for the info)

July 14, 2010 - Vanishing on 7th Street Film Score - The trailer is no longer available on the official movie website. It just vanished. Poof. The Behind the Scenes video is still online where you can catch a glimpse of Hayden and cast on the set with director Brad Anderson.
Here is a video of an orchestra recording session with composer Lucas Vidal giving a nice sampling of what seems to be the main title theme from Vansihing on 7th street.

Soundtrack "Vanishing on 7th Street" from Vasil Karpyak on Vimeo.

July 14, 2010 - Special Appearance by Hayden in K-OS Music Video - K-OS music video Zambony has gone viral today with the video playing on many sites. The much anticipated video features Hayden in the role of bodyguard to K-OS' Kevin Brereton.
K-OS Twitter - @koskhv's new video for "Zambony" (ft. a very dreamy Anakin Skywalker) up on @drakkardnoir's blog. http://bit.ly/9V8hRK about 10 minutes ago via web

Zambony from Khv on Vimeo.

July 11, 2010 - More Screencps from Vanishing on 7th Street Trailer - Hayden Christensen is pictured below as Luke who finds himself in an empty city of growing darkness with only a handful of people who can't understand why the population has completely vanished. More screencaps in the photo album
Photo Album - Vanishing on 7th Trailer Screencaps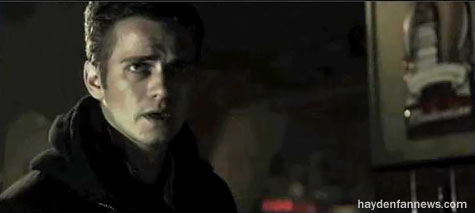 Click for Larger Image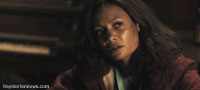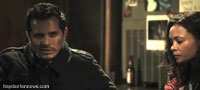 July 10, 2010 - Vanishing on 7th Street Trailer Screen Caps - Some days it just doesn't pay to get out of bed. Hayden Christensen is pictured below on a mysteriously deserted city street during what should be morning rush hour traffic. Just behind him is a disaster about to happen. More screen caps of Hayden in Vanishing on 7th Street in the Photo Album. (Facebook for Vanishing on 7th Street is showing release in 2011.)
Click to go to Photo Album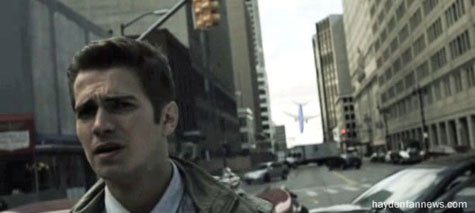 July 10, 2010 - Vanishing on 7th Street Trailer #1 - The Official Facebook for Vanishing on 7th Street has the first trailer for Hayden's upcoming movie and I must say "three cheers" for everyone involved in the film. There's a very creepy atmosphere and a lot of character driven suspense in every scene of the trailer, not to mention Hayden makes you feel the drama. (Thanks to Meyree, Ashla and Jumping-for-Joy for the link).
The Official Vanishing on 7th Street Website is also back up with the HQ trailer and other information. The press section says the poster was unveiled at the Cannes Film Festival. Vanishing on 7th Street on Facebook is showing release in 2011 at the moment but we can't wait.
Click to go to video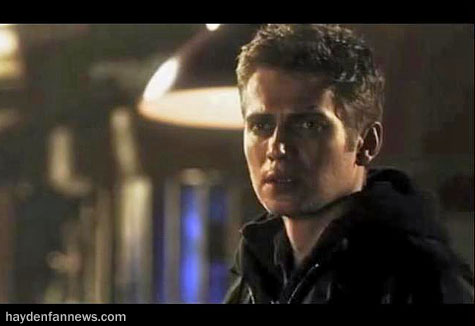 July 6, 2010 - Good Audience Word of Mouth for Takers - The star studded film with Hayden Christensen, Idris Elba, Matt Dillon, Michael Ealy, Zoe Saldana T.I., Chris Brown and Paul Walker had it's enthusiastic fans at the private screening held at Harrah's Casino and Hotel in New Orleans. The screeing took place during the Essence Music Festival on Sunday, July 4.
My Essence Music Festival Experience 2010:
"So, I had the fortunate opportunity to attend a private screening of the new movie 'Takers' that was produced by FAMU alumnus Will Packard of Rainforest Productions. The screening was hosted by Will, Idris, T.I., and Michael Ealy. The eye candy along should be enough to make you want to go and see the film, but to be honest with you the film is actually really, really good and I'm not just saying that to support my fellow Rattlers, but it is the honest truth. If you are or are not into action films I really believe you are going to enjoy this film. One of the best action scenes in the movie involves Chris Brown doing some Parkour (PK) to allude the police. It was a very interesting take on a very cliche' scene. I think T.I. played the perfect villian. You can definitely see his growth as an actor. He was actually impressive and convincing. 'Takers' give a refreshing take on an exhausted movie storyline of cops and robbers. I would definitely recommend everyone go see the movie when it comes out August 27."

July 6, 2010 - Myriad's Announced Projects - (Company Profile) - "Film projects recently announced that will soon be going into production include Margin Call, a Wall Street-thriller staring Kevin Spacey, Star Trek's Zachary Quinto, Stanley Tucci and Carla Gugino; The Genesis Code, starring Hayden Christensen and Paz Vega; The Cup, director Simon Wincer's true story of the Melbourne Cup race starring Brendan Gleeson, and A Great Education, starring Emma Robert, Kevin Zegers, William Mosely and Sir Ben Kingsley."

July 5, 2010 - Genesis Code Cast Update - According to Dakota West Films' website, Paz Vega will be co-starring with Hayden in the upcoming Genesis Code. Myriad Pictures, a division of Dakota West Films, is producing the project which is set to start filming this fall in Spain.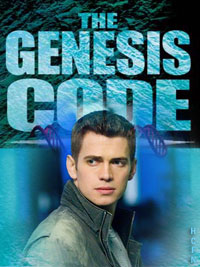 July 4, 2010 - Takers Private Screening in New Orleans - Rainforest Films presented a private screening of Takers at the Essence Music Festival in New Orleans today. On hand to introduce the film to festival goers were Michael Ealy, Idris Elba, Tip T.I. Harris and Will Packer. Several drawings were held last week and tickets were given away to the special screening that was held during the star studded music event held in the New Orleans Superdome and nearby venues.
Rainforest Films premiers Takers at Essence Festival
"Rainforest Films is in a zone. Obsessed, Stomp the Yard, and This Christmas have collectively grossed over $178 million dollars at the U.S. Box Office. Their next release, Takers, premiers today at the 2010 Essence Music Festival; a unique choice of venue for an action/adventure movie. Or is it?"
"Takers features Idris Elba (Obsessed, The Wire), Paul Walker (The Fast & The Furious), Matt Dillon (Crash), and Hayden Christensen (Jumper). Rapper Tip "T.I." Harris, in his 3rd movie role, rounds out the all-star cast as "Ghost", the criminal mastermind who assembles the crew for one last high-stakes job worth $20 million. With T.I. in the mix, the Essence Music Festival appears to be a great marketing vehicle in more ways than one."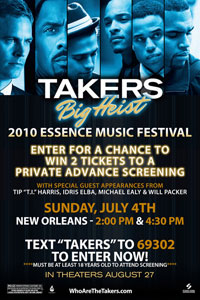 July 4, 2010 - Happy 4th of July - Celebrating our country's heritage with fireworks, barbecue and fun.
Wishing Everyone a Safe and Happy Independence Day!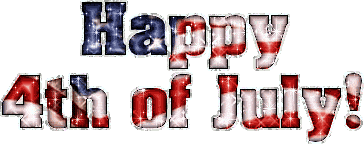 July 1, 2010 - Happy Canada Day! - Wishing all our friends in Canada a very happy national birthday and hope your holiday is sweet!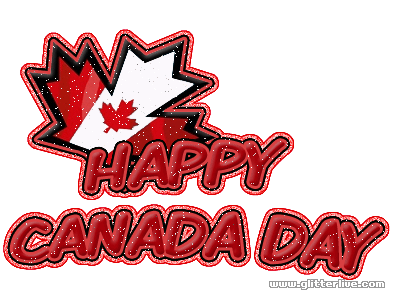 Click here for June 2010 Archive