JULY 2012

July 26, 2012 - "Call Me Maybe" Star Wars Mashup a viral online hit. - Using Carly Rae Jepsen's song "Call Me Maybe", James Covenant of StarTunes has put together a Star Wars mashup using scenes from all six Star Wars and there are plenty of notes from Hayden Christensen too. The Youtube video has been viewed over six million times and just for fun view the video below.

July 28, 2012 - Double the Star Wars Fun with Back to Back 3D Movie Episode Releases. - As Star Wars Celebration VI was winding down it's four day run in Florida, there was an announcement for fans of the movies. Star Wars Facebook also posted that Episode II Attack of the Clones in 3D is now scheduled to be released September 20, 2013 with Episode III Revenge of the Sith to be released the following month on October 20, 2013. That means that Hayden Christensen as Anakin Skywalker in 3D will be coming to a theater near you in 2013. I was having a hard time waiting for the release of 3D Attack of the Clones on the originally scheduled date, February 2013 but oh well...Source: Star Wars Facebook
Click for Larger Images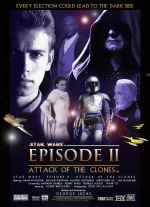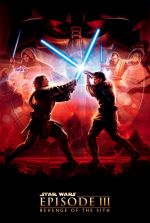 July 23, 2012 - Ian McDiarmid Talks About Working with Hayden Christensen in Star Wars - Ian Mcdiarmid appeared at Star Wars Celebration VI this week and recalled his time working on four of the six Star Wars movies. McDiarmid is one of the central characters in the Star Wars films, having played the evil Emperor Palpatine in Return of the Jedi, Phantom Menace, Attack of the Clones and Revenge of the Sith. It's been reported in articles and tweeted by convention goers that when asked which actor he most enjoyed working with he replied Hayden Christensen. Revenge of the Sith included many pivotal scenes between McDiarmid's Palpatine and Hayden's Anakin Skywalker. Of the actor, McDiarmid said, "His performance is greatly underrated. I really liked him."
Click for Larger Image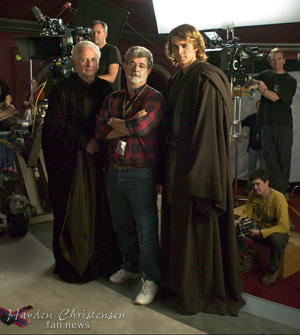 July 21, 2012 - Teaser Poster for "The Diplomat" with Hayden Christensen - Here is an early teaser poster for Hayden's upcoming film, The Diplomat. The cast and date have since changed but I thought you all might like to see it since it features Hayden. The movie is in pre-production and the current cast includes Hayden, Joseph Fiennes, Connie Neilsen and Jim Broadbent and will be directed by Simon Wells on location in London and Dublin.
The Diplomat: Synopsis - Junior diplomat Brent Forbes is thrown into a violent conspiracy when his daughter witnesses the murder of the US Ambassador to Ireland and forces stop at nothing to make sure she never testifies.
Click for Larger Image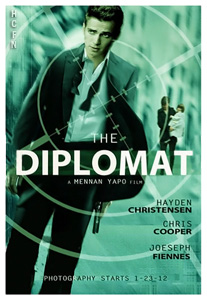 July 18, 2012 - Hayden Christensen Fan News Affiliates Addition - Movie Room Reviews has been added to the Affiliates link in the left column. They have a page of movie information for Hayden with lots of videos. Hayden Fan News is also listed there. Check out the rest of the site for lots of movie news, videos and reviews.

July 14, 2012 - Hayden Christensen Attends Johnny Wujek's Birthday Party - Hayden and Rachel attended a 90's style skate party at the Moonlight Rollerway in Glendale, California to celebrate the birthday of Johnny Wujek on Saturday night. Katy Perry was also there to help with the celebration in honor of her friend and personal stylist. Guests including Amber Heard and Zoe Saldana dressed in 90's R&B style for the event.
Click for Larger Image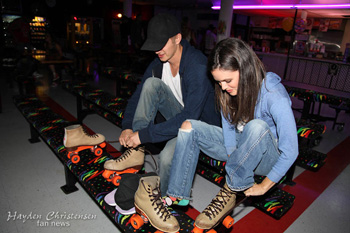 July 9, 2012 - Hayden Christensen's Project Updates - Battlecreek and The Diplomat are still in Pre-Production. Nothing new on the casting front for these two films but the production team is growing on both so they are definitely still in the works. Battlecreek recently added three new producers and The Diplomat has added one. Marcia Gay Harden has been mentioned as a possible cast member on Battlecreek but nothing definite. It seems like The Diplomat may be the closest to a start date with filming to take place in Dublin and London. Previously, filming was going to be in Bucharest and London.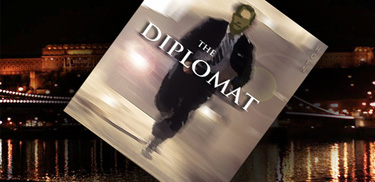 July 3, 2012 - Hayden Christensen on latest list for Fifty Shades of Grey - Hayden was at the top of a recent list of actors nominated to be cast as Christian Grey in the upcoming movie Fifty Shades of Grey. Source The movie has been a hot watercooler topic since Universal's multi-million dollar deal for the movie rights to the ebook by E.L. James which started out as an online erotic fan-fiction based on the characters from another hot franchise, Twilight. Many actors have spoken publicly about being interested in the role of Christian Grey and fans have conducted their own polls and continuously voice their opinions online for their favorite cast. Since, the movie is in early development, it will be awhile before we hear any real casting news for 50 Shades of Grey. It's alway fun to know that Hayden is one of the fan favorites for any upcoming film and his name has been mentioned frequently by fans for the role of Christian Grey.
Click for Larger Image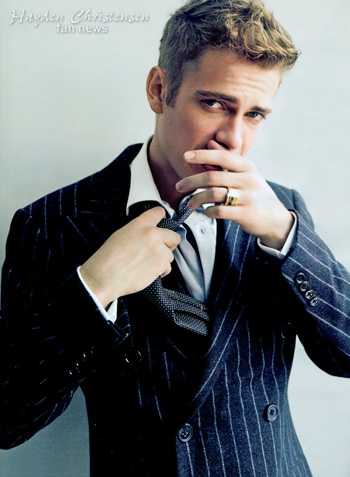 And just FYI...you should know that fans think Hayden would also be great in some other upcoming film franchises. Here are a couple that keep popping up on Facebook, Tumblr and Twitter and elsewhere online.
Vampire Academy
Some Vampire Academy fans think Hayden's brand of cool would be perfect for Adrian Ivashkov, the worldly and charming party-going vampire who tends to be protective of younger vampires in spite of his huge ego. Here's a Facebook page dedicated to Hayden as Adrian. Click here.
Hunger Games: Catching Fire
Hayden's athleticism would be an asset if some fans of The Hunger Games: Catching Fire got their wish and he would be cast as the very handsome District 4 tribute, Finnick Odair. Finnick is the husband of Annie Cresta, and the father of their son.
Click for Larger Image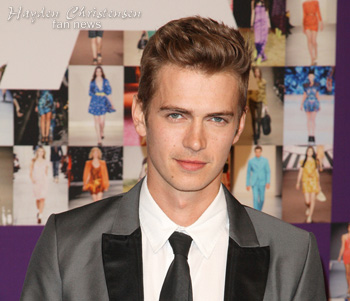 June 2012 Archive