June 30, 2009 - Today's 10 Hottest Shows in HDTV - Swanni recommends the best shows to watch in HDTV for June 30, 2009. Jumper comes in at number 8. If you missed it, not to worry. You can catch Jumper again on HBO2 this Friday, July 3rd at 9:30 a.m. and evening at 7:30 p.m.
8. Jumper
Hayden Christensen stars as a young man who can transport himself anywhere in the world. Even more amazing, he's not charged a second bag fee. Samuel L. Jackson, Rachel Bilson and Diane Lane shine in support. (HBO, 10 p.m.)Swanni: TV Predictions
June 29, 2009 - Star Movies' Fan Fest 2009 - (Malaysia) "STAR Movies brings yet another fantastic television event, Fan Fest 09, a celebration of non-stop blockbusters on the channel (Astro Channel 413), airing from tomorrow to Aug 31. Fan Fest 09 promises something for everybody on Star Movies every night at 10pm throughout next month and August."
"TV premieres of Hollywood blockbusters (every Sunday), many all-time favourites, from pumping action, drama, romance and comedy to horror and psycho thrillers, will be aired too. Get teleported with your family to a world of adventures and fantasy......."
Movies including: Jumper (Aug 29) with Hayden Christensen and Rachel Bilson as they teleport around the world on a run. New Straits Times
June 28, 2009 - Hayden's Elle France Interview Exclusive - Another video interview Hayden did while in France to promote Lacoste Challenge with more highlights on the court with Mats Wilander. (thanks Meyree). Elle France
June 28, 2009 - New York, I Love You French Release - Thanks to Lois for reminding me that New York, I Love You had a release date in France for July 3, 2009. If you live in France check out "la fete du cinema" for New York I Love You. The cinema festival is an opportunity to see movies at a special price. According to Premiere.fr you will be able to see films including Transformers 2, Ice Age 3 or New York I love you during the 7 day run of the festival from June 27th to July 3, 2009. (thanks to Meyree for the translation.) more at Premiere.fr....
Be sure to check your local cinema because there is some confilcting info. There has been no promotion of New York, I Love You in France so it's unclear if the cinema festival means a limited release or special screening. Commeaucinema.com shows a release date of January 2010 while Premiere.fr is showing July 3rd and Allocine shows no release date.
June 27, 2009 - Darth Vader takes a trip to Alabama - USSRC Lands Star Wars Exhibit for Summer of 2010 - HUNTSVILLE, AL - (PRESS RELEASE) The U.S. Space & Rocket Center, today kicked off a one-year campaign to welcome its newest exhibit to Alabama's top tourist attraction: the world renowned Star Wars: Where Science Meets Imagination exhibit, presented by Bose Corporation. Luke's landspeeder will be there, even a replica of the Millennium Falcon cockpit will be a part of the exhibit, where guests can experience a multimedia presentation about making the jump to lightspeed!
Star Wars: Where Science Meets Imagination is the first exhibition of its kind, combining costumes and important props from all six Star Wars films with real-world technologies as well as video interviews with the filmmakers, scientists and engineers. It includes design labs where visitors will get to build and test speeders and robots. Visitors will be able to see footage from the Star Wars saga and investigate the numerous parallels between technologies in the films and those in the real world. They will explore amazing prototypes in progress and learn about the engineers and designers who are creating new technologies. Throughout the exhibit, visitors will notice intriguing similarities between how scientists and filmmakers think.
The 501st Legion, an international fan-based organization dedicated to the construction and wearing of screen-accurate replicas of various characters from the Star Wars movies, with members all across the Southeast, has been enlisted to help support the Space Center's efforts to promote the exhibit. Current plans call for their members to appear at various venues in costume.
Star Wars: Where Science Meets Imagination opens June 25, 2010 at the U.S. Space & Rocket Center. Ticket information will be available at www.spacecamp.com. The exhibit runs from 6-25-2010 through 9-6-2010
Click to Enlarge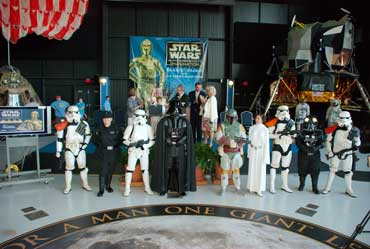 June 26, 2009 - Lacoste Challenge on Facebook - Hayden's new men's fragrance has it's own Facebook page. Lacoste Challenge on Facebook
June 26, 2009 - Vanishing on 7th Street Status Update - One of Hayden's rumored projects on IMDb, "Vanishing on 7th Street", has been updated to "Pre-Production". The project, which lists Hayden in the all rumored cast, was previously Status: Unknown. Brad Anderson who is listed as director has now been added as writer as well. Thandie Newton and John Leguizamo are said to also be in talks to star in the film. Status was updated as of June 23, 2009.
June 24, 2009 - Lacoste Challenge Hayden Christensen Tennis Fragrance - Sincere thanks to Matthew Stanton in association with Nike Communications for sending high quality photos of Hayden at the Tennis Club de Paris and also the accompanying press release for the new men's cologne Lacoste Challenge. Hayden also made an appearance at Roland Garros during the French Open to promote the new men's fragrance which will be available in the US at Macy's and other department stores summer 2009.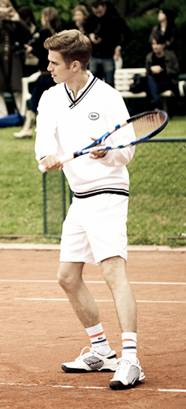 Time to start off summer with an absolute ace!
With the recent conclusion of the French Open (Go Roger!), a special occasion is now on the horizon. With summer upon us and the US Open rapidly approaching, why not give the gift of vibrant energy -- Lacoste Challenge, Lacoste's newest men's scent, is designed to embrace the challenges life throws your way: "Never Resist the Call of the Game". Lacoste Challenge highlights the essence of founder Rene Lacoste's passion for polished flair, relaxed grace, and the highest leveled athleticism. The unique bottle features a tennis racquet design, while the actual cologne has a yellow appearance to symbolize a tennis ball. Actor and tennis enthusiast Hayden Christiansen represents the face of Lacoste Challenge by bringing energy and youth to the label.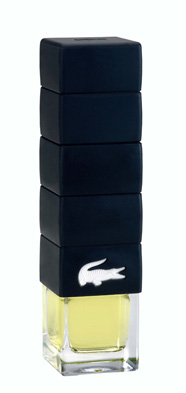 Lacoste Challenge's positively energetic scent is sure to be a hit on and off of the court.
LACOSTE Challenge
Grasp the essence of the fragrance's inspiration:
The top note (the serve) opens the fragrence strongly with fresh and energetic notes of tangerine and lemon, augmented by a burst of aromic lavender.
The middle accord (the voley) is driven by spices such as ginger, bringing an exotic kick to the fragrence.
The base note (the baseline) combines rosewood, teak, and ebony to create a sustained strength, giving the fragrence its solid foundation.
The Collection
Eau de Toilette Spray, 1.6 fl. oz. $40.00
Eau de Toilette Spray, 2.5 fl. oz. $50.00
Eau de Toilette Spray, 3.0 fl. oz. $60.00

Click to Enlarge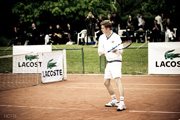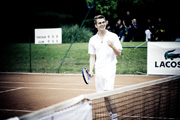 June 24, 2009 - Saturn Awards Follow-up - The 35th Annual Saturn Awards were held tonight in Burbank. Jumper was honored with nominations for Best Sci-Fi Movie and Best Music Score by John Powel. The Dark Knight, however, stole the show. To see a complete list of winners CLICK HERE
June 23, 2009 - Coming Next... - The Cities of Love website has a new intro and flash page. The intro page announces "Shanghai, I Love You" and "Rio, I Love You" coming next. Hayden has mentioned a possible opportunity for him to direct one of the shorts in Shanghai, I Love You. According to IMDb the movie is looking to begin production in the fall.
Click for Website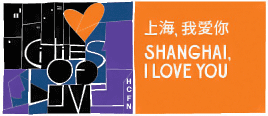 June 22, 2009 - Davy Rice Tweets Jumper - If you're a fan, you recognize Davy Rice as Hayden's character from Jumper. If you are on Twitter you can follow Davy Rice's tweet version of the story by Steven Gould. It's like reading CliffsNotes with a kick. Great stuff!
From Steven Gould (June 7th): If you are on twitter you can follow DavyRice and get the tweeted version of Jumper which Davy (well, me actually) is transmitting in little 140 character bursts. If you are not on twitter you can still go to http://twitter.com/davyrice and read it. Remember that it is in reverse order with the most recent messages at the top so you'll have to scroll down and use the "more" button to get to the beginning.Steven Gould
June 22, 2009 - Road to Movie Award Season - Are there surprises ahead on the way to the Oscars and Golden Globes and other awards? According to Variety's Timothy Gray there have been plenty of box office surprise hits so far this year but none garnering the kind of critical acclaim that usually goes along with award winning films.
There are films on the horizons from award winning directors and nominated actors that may fill that bill but what's going to be the competition for this years awards and nominations? Last year Oscar voters surprisingly went for a little known film called "Slum Dog Millianaire". Could there be more surprises this year?
Gray list films coming soon that he thinks could be contenders in various categories with one of Hayden's upcoming films also on the list:
October: Fox Searchlight's "Amelia" biopic with Hilary Swank; "New York, I Love You" (Vivendi); the Weinstein Co.'s long-delayed "The Road," starring Viggo Mortensen in the adaptation of Cormac McCarthy's novel; Calibra Pictures' "Iron Cross," Roy Scheider's last film (tentative date).
Read entire list and article...
June 21, 2009 - Three Cheers for Dad - Happy Father's Day to all the dad's out there. Hope you all have a terrific day.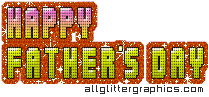 June 19, 2009 - Vanishing on 7th Street Rumored Cast - IMDb has updated the cast and crew of the upcoming "Vanishing on 7th Street" also known as "Darkness". As previously reported, Hayden Christensen, Thandie Newton and John Leguizamo are all rumored to be cast in the film to be directed by Brad Anderson. The project is also found on the production company website at Hannibal PIctures as "Darkness".
There are few additional details and the status remains "in development" with a projected release date of 2010. Hayden's listing on IMDb has also been updated to reflect the addition of "Vanishing on 7th Street" to his projects in development.
June 17, 2009 - Beast of Bataan Writer Gives Update - Mark Jean part of the writing team on Beast of Bataan says production will start in 2010. According to the bio section of Jean's website he says he co-wrote BEAST OF BATAAN, a historical drama slated for production in 2010 for producers Mel Brooks and Jonathan Sanger. (thanks Ashla on IMDb for the info) MarkJean.com
Awhile back the IMDb Pro listing for Beast of Bataan showed it was updated on June 9, 2009 but there seemed to be no change to the information for the project. Hopefully, Mark Jean's production information means things are actively going forward with the project.
June 16, 2009 - Lacoste Challenge Paris - In the May 24th news items (see below) there was a roughly translated article with something about a promotion for Lacoste Challenge in Paris near City Hall involving a trampoline. Well, we all wondered what that was about. Right? Was Hayden (or perhaps Hesja the trampoline champ) going to show up? Were people going to take pictures in front of the Lacoste Challenge ad with Hayden's picture on it? Was Lacoste going to let people re-create their trademark models jumping in the air ads?
Well, kinda. Lacoste gave visitors the oppotunity to jump in front of a large backdrop of the Lacoste ad with the car and no Hayden so they could have their picture taken and be featured in the ad. Looks like French residents and tourists alike had a lot of fun and here are some pictures from the event. You can find more pics on the owners sites. Source, Source 2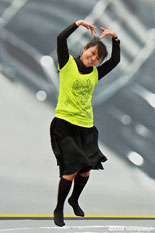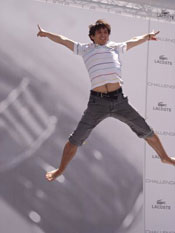 June 15, 2009 - Lacoste Challenge Launch Date - Hayden Christensen ambassador for the Lacoste brand and new men's fragrance, Lacoste Challenge, will launch in August 2009 according to a news brief on People.com.
"Make a little room Josh Hartnett, James Franco and Justin Timberlake -- there's a new celebrity fragrance model on the rise. Lacoste has just announced that Hayden Christensen will be the face of their new scent, Challenge. And PEOPLE.com has a first look at the star's sporty campaign. The altar-bound actor, who is engaged to Rachel Bilson, embodies the brand's preppy spirit for the men's fragrance which will launch in August. Check back for more details as they come in." Source
CLICK for Larger Image

June 13, 2009 - Vanishing on 7th Street Update - The status is now listed as "in Development" and updates were entered on June 5, 2009. Further information on the addition of the project to IMDB can be found in the news items below dated June 12, 2009.
June 12, 2009 - Interesting Trends - IMDb shows weekly trends in popularity of movies, actors, directors and producers and rank them accordingly. The current weeks "Up" trends are interesting because they are past projects that Hayden has been involved in and one future project that is highly anticipated.
Jumper, released to theaters February of 2008 and on DVD is enjoying a popular run on HBO and Cinemax. Doug Liman's sequel to Jumper (Jumper 2), which hasn't gone into production yet, is maintaining interest on the IMDb boards and with followers elsewhere interested to see if the project will go into production as planned in 2010. Awake is the indie movie released in November 2007 and on DVD in 2008 that is finding an audience here in the US and as it begins currently airing on movie channels in Europe. New York, I Love You is the highly awaited sequel to Paris Je T'aime in the Cities of Love series which is to be released October 16, 2009.
IMDb Popularity Trends and Rankings:
Jumper (released/dvd) up 89% in popularity this week. Rank: #153
Jumper 2 (development) up 34% in popularity this week Rank: 4,666
Awake (released/dvd) up 24% in popularity this week. Rank: #686
New York, I Love You (upcoming release) up 3% #228
June 12, 2009 - Vanishing on 7th Street Update - Hayden's rumored project now has a listing on IMDb. Vanishing on 7th Street is rumored to be director Brad Anderson's upcoming feature film with Thandie Newton, John Leguizamo and Hayden Christensen rumored in the cast with Hannibal Pictures producing. So far the listing on IMDb is very bare but one to watch. The project link has been added to the unconfirmed list in the right column. Vanishing on 7th Street
Country: USA
Language: English
Genre: Horror
Release Dates: USA: 2010
Synopsis (from Hannibal Pictures): A terrifying thriller about a blackout that mysteriously takes the lives of most of the world's population. A small group of survivors in Spokane, Washington holes up in a bar and plots their survival as the darkness returns to reclaim them.
June 12, 2009 - Site Update - The Dates and Events section in the right column has been updated with current and upcoming dates of interest that were previously reported here in the news section.
Updates Include:
Jumper nominated at Saturn Awards (June 24, 2009)
Rachel Bilson nominated for Jumper at Constellation Awards (July 11, 2009)
April News Archive - Read more on April 7, 2009
June 11, 2009 - Hayden on the Moment Blog - Hayden Christensen trying out his tennis moves in Paris to celebrate the launch of the new fragrance Lacoste Challenge.
Check out the two pics of Hayden playing on the courts of the Tennis Club de Paris at the Moments Blog's Photostream
June 10, 2009 - Hayden's Glamour Interview - Hayden talks about why the Lacoste brand is a natural fit for him. Talking about tabloids, his privacy and his lack of computer skills and technological know how (He does use a cell phone.), he's charming as ever. Hayden also talks about his latest projects and the possibility of his first ever directing job with the next Cities of Love project. Here's a couple of quotes from the video.
Speaking of Lacoste Challenge Cologne:
Hayden - "It's a really simple level. It smells good to me. I think a lot of colognes can be really sort of overpowering or sort of really specifically one smell and this is not that. It's sort of subtly a lot of different sort of natural things....I really like the way it smells....I'm wearing it now and I'm happy with the way I smell and so is my fiancee."
About possibly directing in the next "Cities of Love" series (Rio, I love Your or Shanghai, I Love You"):
"...A compilation of a bunch of different short films and they're going to keep making them for different cities and I think I might direct one in the next one -- so that might be my first attempt at directing -- so we'll see how that goes."
Asked about his hairstyle:
Glamour - "You don't use your hair as a sexual weapon?"
Hayden - "As a sexual weapon? (chuckles) No. No I don't. I don't. (smiling) To me it just grows on the top of my head. I try to make sure it's not too out of control."
June 10, 2009 - Anakin/Vader Mimobot Series - Designer USB flash drives features Darth Maul, multiple Darth Vaders and Clone Wars Cartoon Captain Rex. Mimoco has a new line of designer Star Wars flash drives including a special edition Darth Vader.
"The new Darth Vader Unmasked MIMOBOT features a removable helmet, underneath which lurks the scarred countenance of Anakin Skywalker, as played by Hayden Christensen. For added excitement, one in six Darth Vader MIMOBOT drives will unveil "chase" variants of Anakin's face from Star Wars: Episode VI Return of the Jedi , older, paler and at peace, having come to terms with his estranged son Luke."
I seem to remember Hayden saying how weird it was to walk into a store and see his face on a box of cereal. I wonder how he's going to feel knowing people will be able to plug his face into any usb port on thousands of computers everywhere. Read more...
Click for larger picture

June 9, 2009 - Cities of Love Website - Cities of Love is the movie Franchise that includes Paris Je T'aime and New York, I Love You. The site is still under construction but has finally moved to it's "Cities of Love" domain. You'll find a photo gallery and history on the first movie in the franchise, Paris Je T'aime. The New York, I Love You section is still under construction. Here's the link for you to bookmark. Cities of Love Franchise

June 9, 2009 - Project Update - The "untitled magic project" formerly Mandrake has been changed to "Jax of Heart" on the Omega production company website under "new projects". The cast and crew credits remain the same. Only the title and character's name has changed. It is also known as "untitled mimi leder project" on IMDb. A new poster is not available on the Omega website. Source
JAX OF HEART
Cast: Hayden Christensen and Djimon Hounsou
Production companies: Tiger8 Production / Omega Productions Inc.
STATUS
Pre Production
Jax lives life on the edge. Working as an underground magician and escapologist, his act has grown increasingly dangerous. Following a daring escape from an SUV that has been dropped out of an aeroplane at the Burning Man Festival, he is coerced by the CIA into breaking a deep-cover agent named Xi Shing Lung out of a maximum security jail. Hypnosis, contortion, distraction and technical wizardry all come into play as Jax breaks the agent out from the inside within a 24-hour deadline.
But back on the outside, Jax learns that it was all a set-up. Xi is a CIA agent gone bad. He offers Mandrake the chance to join his crime ring. When Jax refuses, he's a marked man. He must escape his would-be-killers and also the real CIA who accuse him of being in league with Xi. His quest to clear his name leads him into all sorts of dangers, which he must overcome with daredevil escapes that require all his conjuring skills. And along the way, Jax is forced to confront his past and the girl he left behind...
June 8, 2009 - Higher Ground Begins Airing June 8th - Vision TV will begin airing Higher Ground starting today Mondays to Fridays, 5 pm ET / 2 pm PT.
From Vision TV
"Before he became the evil Darth Vader, Vancouver native Hayden Christensen was bad boy Scott Barringer, one of the troubled teens on this turbulent family drama series. Joe Lando (Dr. Quinn, Medicine Woman) stars as Peter Scarbrow, once a Wall Street hotshot, now a recovering drug addict and headmaster of Mt. Horizon High, a wilderness school for at-risk youth. In this remote, rustic setting, he struggles to help his young charges overcome every kind of crisis, from eating disorders to sexual abuse. Filmed against the backdrop of British Columbia's natural splendour." Vision TV-Higher Ground
June 8, 2009 - 5:00 p.m. E.T. / 2:00 p.m. P.T. - Higher Ground (Drama Series) - Troubled Scott [Hayden Christensen] is brought to the school against his will, as Peter learns that the bank is foreclosing on the school property. EPISODE: Higher Ground (1): Ep 1 (#1-1 Scott Free) RATING: G CC?d: Y
Click for larger picture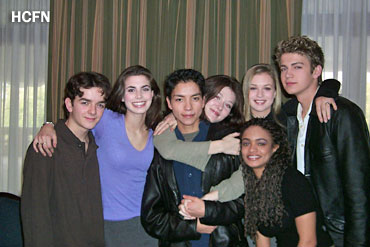 June 6, 2009 - Hayden Tennis - Thought everyone might like to see a brief clip from the interview of Hayden playing tennis during the French Open at the Tennis Club de Paris representing Lacoste. Don't forget you can enjoy the entire video by visiting Sky Movies.
June 5, 2009 - Hayden's latest Interview on Alex Zane's Guestlist - Hayden talks tennis, why he gave up eating pork, two little piggies and his favorite films on Sky Movies' Guestlist. You'll enjoy this nice, long interview with Hayden as he plays straight man to Alex's comedy. At least Zane wasn't dressed as Princess Leia like the last time he interviewed Hayden. And one of his favorite movies.......Galaxy Quest. It's one of my favs too and the DVD I always watch when I need a good laugh out loud movie. (Thanks to Sonia from Sweetest Adoration Forum for the link.)
Video Screen Caps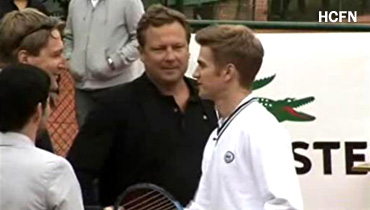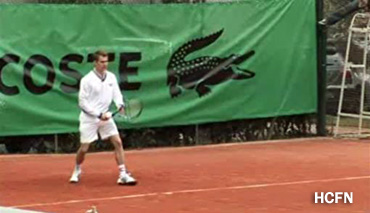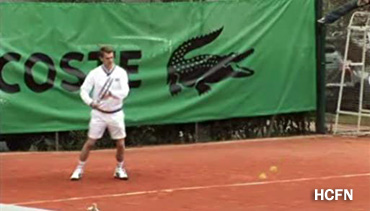 More in the gallery HERE
Hayden Feels The Force on Alex's List
Hayden Christensen may always be known as Anakin Skywalker, the future Darth Vader in the Star Wars prequels. But, holding court on Alex Zane's Guest List this week, he reveals why Jumper proved a more hazardous shoot, leaving him with the nickname "One big eye", and both he and Alex relive the time they (separately) attempted to "do a Cool Hand Luke" and munch through 50 hard boiled eggs. Hayden decided 15 was un oeuf, while Alex coughed up a "eggy furball".
Click the picture to go to the new video interview with Hayden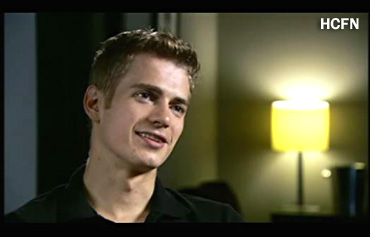 June 3, 2009 - Hayden Christensen Rumored in Vanishing on 7th Street - Shock Till You Drop reports that Hayden is in talks to star alongside rumored cast Thandie Newton and John Leguizamo in the film Vanishing on 7th Street previously titled "The Darkness" from director Brad Anderson (Session 9, The Machinist). Cameras are expected to roll later this month in Spokane, Washington and New York.
Storyline:
"The three play survivors of a mysterious phenomenon in which, during a blackout most of the population disappears. Holed up in a tavern, they try to piece together what's happening before the "darkness" returns." Source
From Hannibal Pictures:
Synopsis: Also on the horizon is "Darkness", directed by Brad Anderson ("Session 9", "The Machinist"), a terrifying thriller about a blackout that mysteriously takes the lives of most of the world's population. A small group of survivors in Spokane, Washington holes up in a bar and plots their survival as the darkness returns to reclaim them. In negotiations to star in Anderson's film are Thandie Newton ("Mission:Impossible 2") and John Leguizamo ("The Happening").
More articles:
Bloody Disgusting
Film Junk
June 3, 2009 - Shanghai, I Love You in the Works - Last June Hayden spoke briefly in an interview while promoting the Jumper DVD about being asked to create and direct one of the shorts in the next movie in the Cities of Love series which is to be filmed in Shanghai. Shanghai, I Love You, also known as Bejing, I Love You is scheduled to go before cameras in the fall of 2009. There is no word on cast and crew yet but IMDb has a listing so we can check for updates. As of May 20, the project is listed in "Pre-Production" and looking to begin in the fall. We'll have to wait and see if Hayden is still involved in this project. IMDb: Shanghai, I Love You
According to Variety, the producer of Shanghai, I Love You wants production on the pic to begin in the fall to be completed in time for the Shanghai World Expo in 2010. Source
Here is Hayden's video where he speaks about Bejing [aka Shanghai], I Love you: