May 31, 2008 - Another Jumper DVD Contest - Fanbolt Forums is sponsoring a Jumper DVD contest with three DVDs to give away. You must be a member of Fanbolt Forums to enter and you can register now to qualify. Fanbolt Forums rewards its members with regular chances to win prizes. More details can be found at Fanbolt.com
May 28, 2008 - Jumper DVD Give Away - Monsters and Critics.com have three Jumper DVDs to give away in June. You can sign up for the give away and get all the details by CLICKING HERE
Anywhere. Anything. Instantly. The evolution of the action thriller takes its biggest jump yet when Jumper makes its global debut on DVD and Blu-Ray Disc (BD) on June 10th in North America and from June 16th internationally from Twentieth Century Fox Home Entertainment.
Synopsis:
Anywhere. Anything. Instantly. The evolution of the action thriller takes its biggest jump yet when Jumper makes its global debut on DVD and Blu-Ray Disc (BD) on June 10th in North America and from June 16th Internationally from Twentieth Century Fox Home Entertainment. From Doug Liman, the director of The Bourne Identity and Mr. & Mrs. Smith, and based on the best selling science-fiction novel by Steven Gould, Jumper is an experience "like nothing you've seen before" (Good Day NY) and has "something new and cool every five minutes" (The New York Sun). A fantastical journey through space and time, Jumper stars Hayden Christensen (Star Wars: Episode III – Revenge of the Sith, Awake) as David, a young man with the uncanny ability to transport himself anywhere in the world in the blink of an eye. Living a carefree life of excess where anything and anywhere is possible, David's world comes to an abrupt halt when he realizes that his gift is not as unique as he initially thought. Pursued by a secret organization sworn to kill Jumpers, David is forced to form an uneasy alliance with another young Jumper named Griffin (Jamie Bell; King Kong, Flags of our Fathers), becoming a key player in a war that has been raging for thousands of years.
Jumper Two-Disc Special Edition Bonus Features include:
Audio Commentary By Director Doug Liman, Writer/Producer Simon Kinberg and Producer Lucas Foster
Jumping - From Novel To Film: The Past, Present & Future of Jumper Featurette
Making An Actor Jump Featurette
Previz: Future Concepts
Doug Liman's Jumper: Uncensored Featurette
Jumping Around The World Featurette
Jumpstart: David's Story Animated Graphic Novel
Deleted Scenes
May 27, 2008 - From the Funnies Section - Have you ever wondered why Hayden's name turns up randomly in articles that have nothing at all to do with him. Making comparisons like, "Picking out paint colors for the bedroom makes me feel like the first time I saw Hayden Christensen in Attack of the Clones".
Well, the puzzle seems to have been solved by a fellow blogger(Underneath the Bridge). I think we could enlighten him. *wink*
"By the way, for those of you wanting to increase your blog hits, mentioning Hayden Christensen in a post is good for 15-20 additional hits minimum. I know. I don't understand it either, but it works."
May 27, 2008 - First New York, I Love You Graphic - I saw the new poster for New York, I Love You on Hayden Christensen Italia and on IMDB yesterday. So many stars in this feature, including Hayden, it's no wonder the actors aren't featured but who knows what they'll come up with in additional posters before the movie comes out. Here's a slightly bigger version of the poster.
Click to Enlarge

May 26, 2008 - Jumper DVD Review - The good, the bad, the whole ball of wax - Everytime I found a supposedly bad review of Jumper, I couldn't help but want to see it one more time. Most of the bad reviews I read were defeated by their detailed descriptions of the movie. The more they described the film the more I wanted to see it again. The whole concept of the movie was irresistable. So why was the movie so critically panned in spite of those wonderful descriptions? It was not a failure at the box office. It succeeded in grabbing our attention, curiousity and imagination. Maybe it was because it was a tease at a 2nd movie and left it's trail of bread crumbs just making us want more. I certainly want more. David Rice (Hayden Christensen) is a character I want to see developed in a sequel. I don't fully understand the reasons but with the dvd coming June 10th, Jumper seems to be getting more mellow reviews and the dvd with all it's extras looks to be a nice package for fans.
Another Jumper DVD Review:
Comingsoon.net - "Jumper" got universally bad reviews, but I have to admit that I enjoyed it a lot....."Jumper" is like a superhero movie without a comic book. If that in any way sounds interesting to you, then there's a pretty good chance you'll enjoy "Jumper," too. Ignore the critics and check it out for yourself."
May 24, 2008 - Hayden Back in Los Angeles - Hayden made his way back to L.A. on Thursday arriving at LAX Looking happy and relaxed and still dressed for the cool Canadian weather. So where has the big guy been keeping himself? Working on the farm? Wheeling and dealing a new movie role or just enjoying a summer holiday? Many actors are on hiatus over the summer months so we might have to wait for Hayden's next confirmed career announcement but summertime might not rule out appearances and photoshoots or maybe a dvd promotion. Whatever, we wish Hayden an easy-going and fun-filled summer.
Click to Enlarge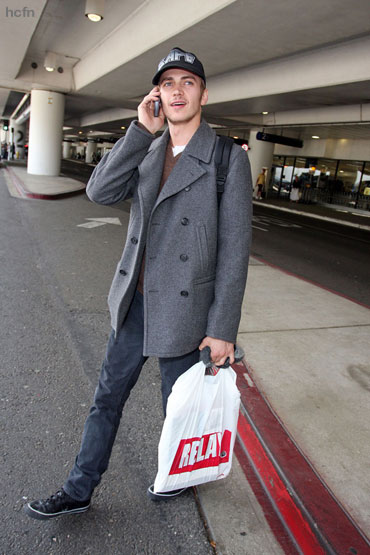 May 23, 2008 - Awake UK DVD Release - UK fans will be able to get the region 2 version of the dvd when it is released the 25th August 2008 priced at £19.99. DVD Times
May 23, 2008 - Jumper Blu-ray DVD Reveiw - There's a very detailed and pretty fair dvd review up at IGN with everything you ever wanted to know about what is included in the Jumper Blu-ray DVD and how good they think the whole package is. You may agree or you may not agree on how they judged it. They did however give it an 8 out of 10 rating so go over and check out their review and leave a comment if you like.
Also check out the Jumper video interviews and clips with this article.IGN DVD Review
May 23, 2008 - Last Chance to Vote in MTV Movie Awards - The voting pages are still up at MTV so keep checking the nomination pages and vote as often as you can today for Hayden and Jamie for "Best Fight" in Jumper. DON'T FORGET TO VOTE!
May 21, 2008 - 2008 MTV Movie Awards - VOTE! - Hayden and Jamie are up for "Best Fight" for Jumper in the 2008 MTV Movie Awards but you knew that right. You, the fans, decide and you only have one day left to have your votes count. You can vote often but do it by May 23rd. You can watch the 2008 Movie Awards hosted by Mike Myers live on MTV on June 1st.
Click to go to the MTV vote page


May 21, 2008 - David Copperfield - How This Showbiz Stuff Works - So is Hayden attached or not to do David Copperfield? All's quiet on that information for now but I found a bit of an article that explains a little about what it means to be attached to a film and in particular to David Copperfield.
Peter Howitt, the film's director, had this to say about the status of the film and the actor's currently attached:
"Q. David Copperfield has some big names attached, including Simon Pegg and Colin Firth. Are they still attached?
Peter Howitt: Yeah, they're attached but only attached. When you set out to finance a film you have to get some actors attached and they, in essence, want to be in it but you have to go back and check with them because they don't know when you'll make it, or if you'll even be able to do a deal with them to make it. They just say: "Look, if all the planets align at the time you make it I'd like to play this part and you can tell people that to help raise the money…" But then you have to go back to them when you have the money and your dates and they're either available or not. If not, you replace them. So we either will or won't make that."
"Q. But you're working on David Copperfield?
Peter Howitt: I am but I don't know if that'll get made because we're trying to finalise the finances and it's just as hard to make that as it is to make anything. It's almost impossible to make films in the UK now, or indeed most other places in the world with the economic climate being the way it is. Also, the tax breaks [in the UK] are not structured now to help people invest; they're there to help people bring films to the UK that are already financed. And that's fine, it's good for the infrastructure of the film service industry in the UK – the crews and technicians – but it doesn't encourage people to invest in indigenous home-grown products. But I don't want to go on a rant about that because that's just the way it is." Source
May 19, 2008 - Showing a Little Love for New York - No Egos on Set Please - The film "New York, I Love" you became a true collaboration of talent putting together an impressive cast and crew for no less than twelve short stories about love in the city that never sleeps. Actor James Caan reveals, "It was fun, I mean it was a little hectic," he said. "When you do things for nothing, you're always in a hurry, you get no money, no food, you get no sleep, but it was fun." The labor of love was a great experience for the actor but to him that also meant it was not a place for egos.
The ensemble cast for the production includes Shia LaBeouf, Christina Ricci, Orlando Bloom, Hayden Christensen, Kevin Bacon, Julie Christie, Natalie Portman and Scarlett Johansson.
Hayden filmed his segment of the film with Andy Garcie and Rachel Bilson and was directed by Jiang Wen. "New York, I Love You" is set for a 2009 theatrical release. Source
Click to Enlarge

May 18, 2008 - Virgin Territory - Where did it go? The Mischa Barton, Hayden Chirstensen movie does actually have a foreign box office count but a US release date is still out of sight with only a "To Be Announced" 2008 on most movie sites.
Virgin Territory, once known as The Decameron: Angels and Virgins not to mention Guilty Pleasures, is a Dino de Laurentiis production and distributed by MGM and The Weinstein Company. The movie was filmed in 2005 with an international cast including Mischa Barton, Hayden Christensen, Tim Roth, Matthews Rhys, Christopher Eagan and Silvia Colloca.
Surprisingly the movie was released in 2008 but only in Greece, France, Singapore, Russia and the Ukraine and I think it might even be out on DVD in Greece. The movie has a foreign box office total of $2,636,656 as of April 2008.
P.S: Oh, I forgot......Medieval Pie and Chasing Temptation, no doubt titles for the romantic comedy hinting at an "American Pie" type theme. That makes four, no make that five titles for the movie that a few have seen in theaters in countries across the pond but not here in the US. Will it come to theaters in the US soon or maybe to cable and dvd? Fans of Hayden can only watch and wait.
Virgin Territory Soundtrack - No movie yet but you can download a sample clip of the cool contemporary soundtrack by Ilan Eshkeri by clicking the picture below for the webpage: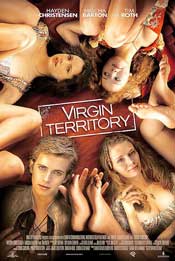 May 18, 2008 - 2008 MTV Movie Awards - The fans decide so don't forget to go and vote for Hayden and Jamie for "Best Fight" in Jumper. You can vote as often as you like but vote before May 23, 2008. .
Click logo to vote at MTV


May 16, 2008 - Jumper Ready to Rumble in Blu-ray - Fox Home Entertainment has announced the addition of D-Box to the Blu-ray version of Hayden Christensen's teleportation thriller.
For your home theater viewing pleasure:
"D-Box combines real-life motion control of your home theater seating in sync with the on-screen action, and Fox will now enhance the 'Jumper' Blu-ray to deliver plenty of rumble during the film's famed teleportation and other action scenes."
D-Box technicians code each film individually so the motion provided is unique to the action on the screen. The teleportation action in Jumper is perfect for D-Box motion system enhanced viewing. Source , Source
May 15, 2008 - Peter Howitt on David Copperfield - So far there is still no mention of Hayden being officially in the cast other than a footnote on the Velvet Octopus company website. Vancouver director Peter Howitt, in an interview with Belfast Telegraph, gives us the currently confirmed cast.
"There's talk of bringing David Copperfield to the big screen, which would see Howitt teaming up again with his Johnny English star Rowan Atkinson.
"On paper we've got Rowan Atkinson, Simon Pegg, Julie Walters and Colin Firth, so you'd think we should be able to raise the money for that, but you'd be surprised," admits Peter.
But whether it happens, or not, he doesn't really seem that bothered. "I'm now at that point where if I could pay the bills and not ever leave Vancouver, so I could see Amy everyday, then I probably would settle with that." Source: Belfast Telegraph
May 13, 2008 - Neuromancer Update - Hayden has been rumored for a while now in the role of Case in William Gibson's adaptation of his cyberpunk sci-fi classic "Neuromancer. Now, Seven Art's Film is at Cannes with their slate of films including Neuromancer with new financing and a budget of $60 million. Joseph Kahn is still on board as director and Seven Arts will confirm casting shortly. The film is currently in development. By the way, Hayden is still listed in the role of Case on the Seven Arts website. Source
May 12, 2008 - Jumper DVD Available for Pre-Order - You can pre-order the Jumper DVD and Jumper on Blu-Ray starting today on Amazon.com and other DVD outlets.
Jumper DVD and Jumper Blu-Ray available June 10th in the US and June 16th everywhere
Jumper - Amazon.com/US
Jumper - Amazon.com/UK
DVD Specs and Features and more info on the Blog:
Blog This:


May 12, 2008 - Smacking Hayden Christensen - Hayden got his fair share of knocks during the marathon filming schedule for Jumper. Don't worry though, Hayden and his character, David Rice, do come through in the end to save the day.
When Rachel kicks Hayden in one scene. She really kicks him.
She said: "Oh yeah, I smacked him for real. There was no problem there, it was fun. I also got to kick him on the ground. I don't know if you can really see it because it's slightly off camera but it's there."
Hayden added: "The director Doug Liman was adamant that she give me a good hit!"
Samuel L. Jackson got his revenge on Hayden for getting the "upper hand" in Revenge of the Sith. There were several fight scenes between Sam and Hayden for the movie where David takes a good beating.
Then there was Jamie Bell and Hayden's global knock down, drag out, which, by the way, you can vote on for "Best Fight" at the 2008 MTV Movie Awards site.
The cast kept a list of injuries on the set of Jumper. Director Doug Liman required a lot of physical action from his cast and he got it.
Hayden said: "It was a physical part and my character took some beatings. I got knocked around quite a bit.
"I got a nice scar across my hand, I split my ear open, I knocked my head really badly in this one scene and my pupil got stuck in this extremely dilated position, which was really disconcerting because I couldn't see. Sources: Starblogs and Female First.
Look for behind the scenes extras on the DVD coming June 10th in the US and June 16th everwhere. Also available in Blu-Ray.
May 12, 2008 - Beast of Bataan on Hold? - With the recent change in status on IMDB from pre-production to "status unknown", it's possible the project is on hold until all the players can line up their schedules.
Fred Schepisi, Beast of Bataan director, recently received the much needed financing he had been waiting for from Australia's Film Finance Corporation for another project, The Last Man. The film is scheduled to shoot towards the end of the year. It seems that film development is a little different in Australia than in Hollywood. "Australian film culture encourages quick development: as soon as you get your government finance, you rush a film into production. Hollywood studios won't allow such a slapdash approach." Source
The delay of "Beast of Bataan" may also be why we are hearing rumors that Hayden may have the title role in "David Copperfield". In any case, it seems Hayden has room in his schedule for a project later this year.
May 9, 2008 - FYI Beast of Bataan - Beast of Bataan, or "BOB' as some have taken to calling it, is now listed as "Status - Unknown" on IMDB. It had been listed as being in pre-production. The database listing for the movie was updated May 6th.
May 9, 2008 - Hayden Video for Your iPod - A good friend and fan of Hayden's (big thanks!) has converted Hayden's red carpet interview video to download for your iPod. Click HERE to download the video.
May 9, 2008 - New Theatrical Clone Wars Trailer Online - You can see the new theatrical trailer that aired on tv last night as a sneak peek on all the Turner network channels. It's online here at Yahoo Movies.
May 8, 2008 - Hayden's Red Carpet Interview - Hayden's interview from the red carpet at the Met's Costume gala aired tonight on E! television's special coverage of the fashions at this year's event.
Click on the video to go to YouTube for the higher quality version of this video.
May 8, 2008 - New Jumper Story Coming Soon - A new Jumper short story featuring David and Millie will be available online when the new TOR.com website is up and running. According to Steven Gould, you can sign up for email news and alerts about the new site.
"Unfortunately it isn't ready yet but if you pre-register, you get regular emails with lots of cool stuff. They regularly offer DRM free e-books and glorious desktop art in multiple resolutions.
And, just sayin', there is a brand-new, post-Reflex, Millie and Davy short story that will appear there once they get going." Source: Steven Gould
May 7, 2008 - Star Wars Again! - If you liked the Clone Wars animated series like I did, you'll probably be anticipating the August 15th theatrical release of the computer generated Clone Wars movie. Yes, Anakin is featured in the movie and series. The movie sets up the story to be continued on the animated Clone Wars series coming soon to the Cartoon Network.
You can catch a sneek peak of the movie Thursday at 7:58 p.m. in all time zones on Turner Networks: TBS, TNT, CNN and Boomerang" as well as Cartoon Network.
Source Articles:
Star War.com - Official
Article and Poster ( Asajj Ventress)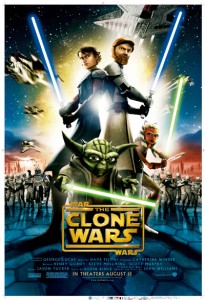 May 7, 2008 - Jumper and Hayden are MTV Movie Awards Nominees - Jumper will be represented at the MTV Movie awards in the category of "Best Fight". Hayden and Jamie Bell are nominated for their fight scene that takes them to all corners of the world in a battle over the detonator to a bomb that threatens to kill, not only the baddy Samuel L. Jackson, but Rachel Bilson's character as well. Mike Myers hosts the MTV Movie Awards to air live on Sunday, June 1st at 8 pm et/ 7 pm ct.

The fans decide so don't forget to vote (link below).
More Articles:
Press Release - When and Where
VOTE HERE! - For Best Fight and Other MTV Categories
May 7, 2008 - Met's Costume Institute Gala, New York City - Hayden and Rachel at the Met's Costume Gala. Click the pictures to enlarge.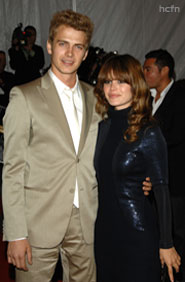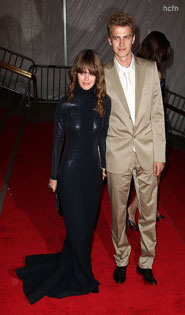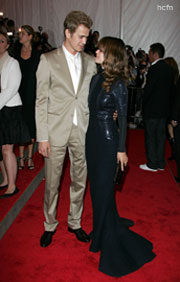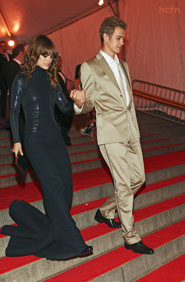 Read more on the blog:
Blog This:


(source photos: Celebutopia)
May 6, 2008 - The Met Costume Institute Gala - InStyle - Hayden Christensen and Rachel Bilson
"The dress is very sophisticated so I kept the hair messy and kind of soft," said Rachel Bilson of her sleek look. Bilson paired her deep blue Calvin Klein gown with a diamond and ruby ring from Chopard and boyfriend Hayden Christensen. How would Bilson describe her fashion philosophy? "Always changing and having fun," she explained. More...
More articles:
Super Night for Stars
Stars Reveal Their Superheroes
Celebrity Photo Gallery
Rachel's Superhero Chic Video (Hayden in background)

May 5, 2008 - Jumper: The Movie Reached Much Higher than Critics Admit
"I finally got a chance to see Jumper last night. Contrary to critics and many posts on the web, I liked it.....It was an unusual and therefore refreshing mix of scales in a movie. In part very personal, in part global, it was not quite like anything I've ever seen before. The story is also a rare one, for both written and cinematic science fiction: teleportation. The hero, David Rice played by Hayden Christensen, jumps around not in time but anywhere from one place on the planet to another. The golden age of science fiction, in the magnificent, classic of work of Alfred Bester and his character Gully Foyle, set up a great tradition of teleportation. But it was never developed, and was largely absent everywhere until Hiro appeared as a space/time continuum traveler in NBC's Heroes in 2006...."
"But teleportation has its own unique appeal. And I predict that, whatever Jumper's current reception, it will go on to take its place as at very least a minor and perhaps a major cult classic." Read all....
May 5, 2008 - Exhibits show images of our age - Works by Sam Taylor-Wood, Craig Lucas on display at MOCA Cleveland
"Those who haven't already seen Sam Taylor-Wood should try to make it up to MOCA Cleveland before the show closes Sunday. This is the first major U.S. museum exhibition of the artist's work, acclaimed for its imagery that examines a wealth of issues, from deeply felt emotions to unconcerned sleep, from classic artistic tropes to startling new uses of ancient themes."
"Elsewhere, star power is used to explore human vulnerability in Taylor-Wood's Crying Men series, showing a tearful Benicio Del Toro, Hayden Christensen, Daniel Craig, Laurence Fishburne, Forest Whitaker and Ed Harris."
Also included in the Crying Men photo series are Sean Pen, Ryan Gosling, Paul Newman, Woody Harrelson and many others. Read more....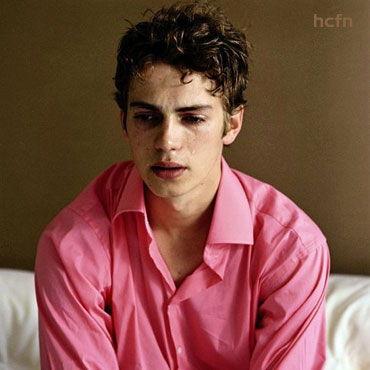 May 3, 2008 - David Copperfield - I've added the Internet Movie Database (IMDB) site to the Forum and Blog links in the right column of this webpage so you can keep up with the message board and other updates. Hayden is not listed in the cast at the moment. All the information so far is somewhat unofficial and may not include the lates updates but still fun for us as fans to talk about.
Here's the Cast of Characters from Velvet Octopus Films:
David Copperfield Cast and Crew - Dir: Peter Howitt (Sliding Doors) Prod: Mark Huffam (Mamma Mia!) Cast: Rowan Atkinson (as Mr. Micawber), Julie Walters (as Ms. Peggotty), Dominic Cooper (as Steer-forth), Colin Firth (as Mr. Murdstone), Hayden Christensen (as David Copperfield), Simon Pegg (as Uriah Heep)
Click to enlarge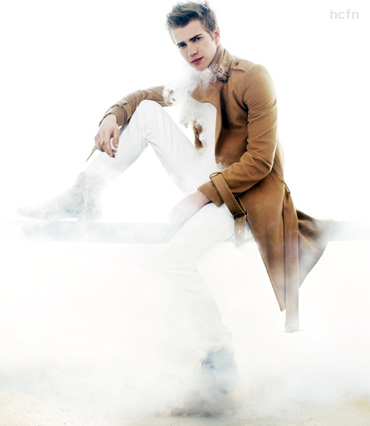 May 2, 2008 - Casting News - Hayden to play David Copperfield - Early and sparse information from Velvet Octopus Films and other sources, lists Hayden in the role of the adult David Copperfield in a new movie version of the Charles Dickens classic. The movie set to begin filming this fall in Canada, will be directed by Peter Howitt with a cast including Rowan Atkinson, Colin Firth, Julie Walters, Kevin McNally, Simon Pegg and Dominic Cooper. Source
More Articles:
CHUD
Rotten Tomatoes
Daily Variety
Daily Variety
The Ticket
Blog This: