May 30, 2009 - Hayden and Rachel at Roland Garros - Photos of Hayden and Rachel arriving at Roland Garros to catch some of the action on the red clay.
Gallery - French Open 2009-Hayden and Rachel Arrive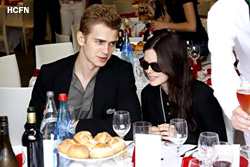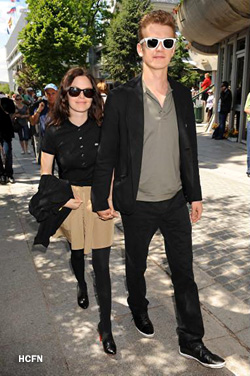 May 29, 2009 - Hayden's Lacoste Spirit - According to some reports, Hayden and Rachel attended today's match between Rafael Nadal and Lleyton Hewitt at Roland Garros for the 2009 French Open in Paris. Both Hayden and Rachel wore Lacoste for the occasion. A few more pictures have been added to the gallery and I'll be adding more throughout the weekend.
From Don't Miss
Translation
"There was beautiful weather in Paris today, and there are beautiful people at Roland Garros. Hayden Christensen triggered hysteria arriving a few minutes ago."
Gallery - French Open 2009-Hayden - With much thanks to Meyree.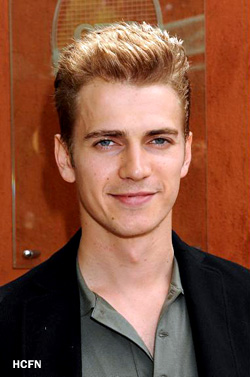 May 29, 2009 - The Magic Project - I've been keeping tabs on changes to the project formerly known as Mandrake just in case so just a warning that it's all still rumor and speculation at this point. There have been some updates to the project at IMDb and on the Omega website.
IMDB: Untitled Mimi Leder Project
Jonathan Rhys Meyers has been rmoved from the cast list.
Current cast list:
Hayden Christensen
Djimon Hounsou
Randy Couture ... Jed
Criss Angel ... Theron

Omega Entertainmennt: Title Change: Untitled Magic Project
The Mandrake poster has been removed from "new projects". The Synopsis is the same. Elsewhere on the site you can still find the Mandrake poster under "Pre-Production" but the PDF file has been removed.
CREDITS
Director: Mimi Leder (The Peacemaker, Deep Impact)
Writers: Josh Oppenheimer & Thomas Dean Donnelly, JV Hart, Ian Jeffers. Based on an original script by Kevin Bernhardt.
Cast: Hayden Christensen and Djimon Hounsou
Production companies: Tiger8 Production / Omega Productions Inc.
STATUS
Pre Production

May 28, 2009 - More Hayden and Lacoste - A few more photos in the gallery of Hayden enjoying tennis in Paris during the French Open. (Thanks to Meyree for the pictures.)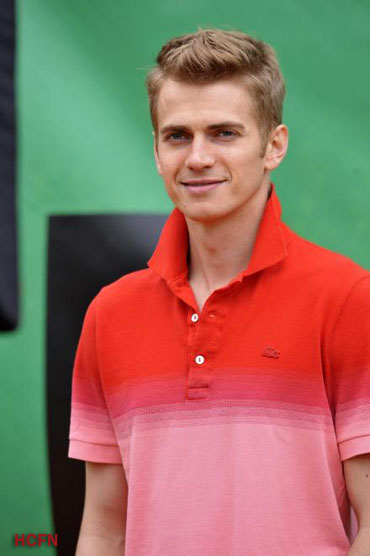 May 28, 2009 - Hayden Christensen vs Mats Wilander 2009 French Open - Hayden made his way to the Tennis Club of Paris for a friendly game with one of the greats of tennis Mats Wilander. Celebrating the French Open and the history between Lacoste, the sponsor of the tournament and it's debuting fragrance Lacoste Challenge, the two sportsmen met for game, set and match on the sunny court in Paris. Hayden truly brought the game and was smartly attired in vintage inspired Lacoste white tennis clothes, no doubt a reminder of another veteran of the courts, Rene Lacoste. However Mats Wilander hasn't lost his game and won the match. (Thanks to Meyree for the link)
Translation:
Mats Wilander and Hayden Christensen played for perfume - The three-time winner at Roland-Garros and the star of the trilogy "Star Wars" exchanged a few rounds to promote the new fragrance Lacoste.
Mats Wilander won a match on Thursday. Not at Roland Garros as in the best years that have enabled him to win the tournament in 1982, 1985 and 1988 but a few hundred meters away, on the courts of the Tennis Club de Paris. Wilander faced one who played Anakin Skywalker in the trilogy "Star Wars" by George Lucas, Hayden Christensen. The two stars are in two tie-breaks to promote the new fragrance Lacoste Challenge. And logically, the Swede who won. Source
Click for Larger Picture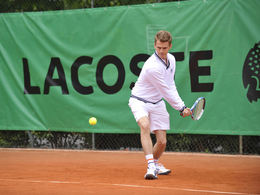 Click for Larger Picture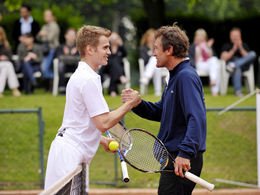 Click for Larger Picture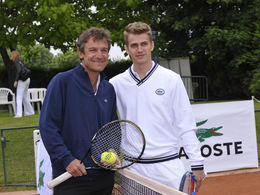 May 24, 2009 - Lacoste Challenge Fun and Games - Our fan on the street in France says the street posters of Hayden for Lacoste Challenge have all come down but there are sure to be other advertisements of Lacoste throughout the month of May as the men's fragrance makes its debut. Lacoste has a special relationship to the French Open as Rene' Lacoste was an avid player and fan of the tournament. Events have been scheduled to coincide with the tournament coverage.
Translation
"Do not resist the call of the game" - (May 20, 2009) While the technicians are working around the clay of Roland Garros, the partners of the competition are also on a war footing. Especially the brand Lacoste who intimately linked at Roland Garros since its creation, could not miss the event.
For this new edition, a major event will be held in Paris, opposite the Town Hall. The opportunity to collect a maximum of curious bystanders and others on a giant trampoline! The goal? Succeeding the best imitation of Hayden Christensen in the campaign for the new fragrance from Lacoste: Challenge. Of course, the bottom has been reproduced so that the illusion is "perfect."
For those who prefer video games, Lacoste will offer them to get into the heads poster of Roland Garros with Lacoste Challenge Cup.
From 30 May to 6 June
In short, a very masculine, which includes the codes of sport. We clearly see the desire of the brand to attract a younger audience. Source
May 24, 2009 - From Cannes to The French Open - Cannes is done but today marks the opening of the French Open Tennis Tournament at Roland Garros and finishes up on June 7. We may be able to catch the new commercial for "Lacoste Challenge" featuring Hayden during the tournament. I've already gotten news alerts that things are in full swing and you can watch live matches on the Tennis Channel Some Lacoste commercials have been airing so if you get the channel heads up. The Tennis Channel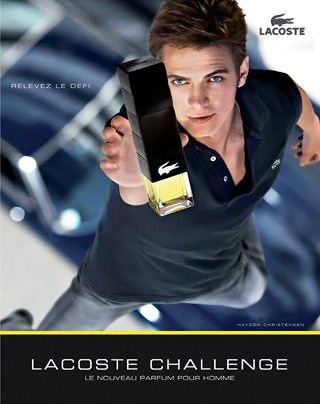 May 22, 2009 - Settle In For A Weekend With MTV, 'Star Wars' And 'Behind The Screen' - "As a Memorial Day weekend treat and lead-in to this Sunday's episode of 'Behind the Screen,' MTV will be running all six "Star Wars" movies between Saturday and Monday. If you've seen George Lucas's epic space fantasy, then you know exactly why you should be tuning in. If you don't… well… here are all the reasons you need to settle in with some popcorn for a long, lazy weekend in front of the TV."
"Hardcore "Star Wars" fans like me have some issues with George Lucas's approach to the most recent trilogy, starting with 1999's "The Phantom Menace." Wherever your opinions fall with regards to the new movies, it's hard to say a foul word against Anakin Skywalker's (Hayden Christensen) beautifully orchestrated descent into the Dark Side of the Force. In addition to be able to witness the birth of Darth Vader, "Revenge of the Sith's" climactic lightsaber duel between Obi-Wan Kenobi (Ewan McGregor) and Skywalker, his former pupil, adds new context to "A New Hope's" — the first movie released in the series — rematch saber duel." Read more....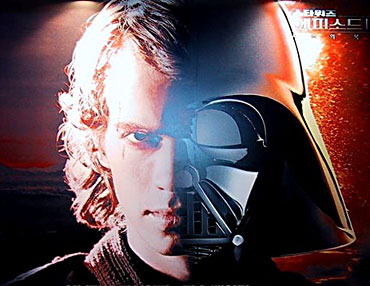 May 22, 2009 - New York, I love You: With Every Director Possible - "What does it take to make a movie a mainstream hit? A star-studded cast? Check. Creative and unique story lines? Check. A directorial debut by Scarlett Johansson? Check. Following in the same unique structure of its unofficial predecessor, Paris, Je T'Aime, New York, I love you is comprised of 12 films that take place in the 5 boroughs of New York. Each film is different but they all have one thing in common; they are about finding love in New York.
New York, I love you has an all-star cast which includes Bradley Cooper, Justin Bartha, Andy Garcia, Hayden Christensen, Rachel Bilson, Natalie Portman, Irrfan Khan, Emilie Ohana, Orlando Bloom, Christina Ricci, Maggie Q, Ethan Hawke, Anton Yelchin, James Caan, Olivia Thilrlby, Blake Lively, Drea de Matteo, Julie Christie, John Hurt, Shia LaBeouf, Ugur Yucel, Taylor Geare, Carlos Acosta, Jacinda Barrett, Shu Qi, Burt Young, Chris Cooper, Robin Wright Penn, Eva Ammuri, Eli Wallach and Cloris Leachman. Read more...
New York, I Love You will be released in the US on October 16, 2009.
May 20, 2009 - Mandrake Project Update - IMDb has updated its' Mandrake listing changing the title to "Untitled Mimi Leder Project" and Hayden Christensen and Djimon Hounsou have been added to the cast along with previously named actor Jonathan Rhys Meyers. The movie is listed as "in pre-production" with a project note that they are currently casting. Also, Hayden's IMDb listing has added "Untitled Mimi Leder Project" as one of his future films.
Variety had previously written that the untitled project would no longer be based on the Lee Falk comic strip Mandrake the Magician. It's possible it might now be considered an entirely different and new project. We'll just have to keep an eye on this one to see where the dust settles.
May 20, 2009 - Mandrake Update - MTV News has updated a previous story they posted about the movie Mandrake and Hayden possibly being cast in the project. Today MTV spoke with Hayden's representative who denied reports. (thanks IMDb forum)
"After speaking with a representative of Christensen, however, MTV News has been told that he is not attached to the "Mandrake" movie."
"The initial announcement had claimed that Christensen and "Gladiator" actor Djimon Hounsou would have lead roles in a movie about the "underground magician and escapologist" who is approached by the CIA for a special operation. In a conversation with MTV News, Christensen's representative denied the report, saying that the actor will not be starring in the film. MTV News
May 19, 2009 - New York, I Love You France - NYILY will be released in France July 3, 2009. The following article talks about the movie release date and Hayden as ambassador for Lacoste with pictures from last October's photoshoot in Los Angeles. (thanks Meyree for sending the link.)
"Prochainement, le 3 juillet 2009, [Hayden Christensen] vous pourrez le voir dans le nouveau film « New York, I love you » au côté de Orlando Bloom, Shia LaBeouf, qui jouera dans Transformer 2 et Natalie Portman entre autres." more.....
May 18, 2009 - An In and Out Slice of Hollywood Biz - I feel like Dorothy in the Wizard of Oz: "My, people come and go so quickly here!". So do movie roles apparently. My head is spinning at how fast things can change.
Casino Jack Update - Cinema Blend posted late Sunday a story in which Barry Pepper was reported to be taking the role of Michael Scanlon in Bagman aka Casino Jack, the role Hayden was previously attached to play. According to director George Hickenlooper in separate news on Monday, Hayden "became unavailable" to join the cast which begins filming later this week in Toronto. (Thanks Rosie and SA Forum for the news.)
Mandrake Update - But that's not all.....Reports that Hayden is attached to star in a movie based on the comic strip Mandrake are still going strong. Variety is reporting that development is well underway. However, the story will be taking on a life of it's own instead of becoming the Mandrake story of the comic strips.
(Variety) "China's Tiger 8 Media and Wuxi Jinyuan Industry Investment and Development Co. closed its Tiger Portfolio Film Fund (TPF), a revolving $150 million production fund that's primarily aimed at films to be made in China."
"TPF's first pic is a project formerly known as "Mandrake." Pic, to be helmed by Mimi Leder and written by Kevin Bernhardt, will now be a more modern action-adventure that is no longer based on comicstrip character Mandrake the Magician. Thesps Hayden Christensen and Djimon Hounsou are in negotiations to board the untitled film, which will lense in the mountain area of Shangri-la and in studios in Beijing." "Warner Bros. is in final negotiations for the domestic rights to the pic. Producers include Howard and Karen Baldwin and Ashok Amritraj." Read more...
In an interview with Collider last November, Ashok Armritraj was hoping to begin filming in 2009. Our fingers are crossed.
May 17, 2009 - Lacoste Street Posters a Distraction - Street posters of the new Lacoste Challenge fragrance for men featuring Hayden are everywhere in France causing quite a pleasant distraction for fans. Thanks to Meyree who drove around yesterday to get a picture to share with us. She says the street posters are almost every 100 meters where she lives. So I hope Hayden's fans in France like the landscape.
One French website talks about others who have been the face of men's fragrances on buses and street posters in France.
"After having Jude Law for Dior and Jonathan Rhys Meyers for Energy, it is now the face of Hayden Christensen found on each bus. Who's next?" Source
Do you have a picture you'd like to share with fans? Send it to me at a Email: Hayden Christensen Fan News.
Click for Larger Picture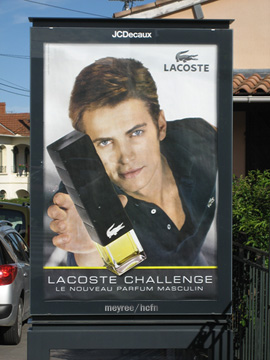 May 17, 2009 - Bagman (Casino Jack) IMDb Status - IMDb has updated the listing for Bagman aka Casino Jack. Status has been changed from "pre-production" to "filming". Principal photography begins on May 23, 2009 in Toronto. Hayden is listed in the role of Michael Scanlon in the fact based political thrill about Washington Lobbyist Jack Abramoff played by fellow castmate Kevin Spacey. IMDB Bagman aka Casino Jack
May 15, 2009 - Casinio Jack Filming Location - (Tribune) Lochness Links hole No. 4 featured site - WELLAND — It's a long way from Scotland, but Lochness Links golf course is close enough for Hollywood. Kendel Bielby, the administrative assistant from the golf course, said producers of a movie starring Kevin Spacey called Casino Jack will be filmed at the 4th hole at Lochness Links within the next three to five weeks.
Bielby said golf course general manager Stephen Billyard had a phone call from director George Hickenlooper a few weeks ago. Since then, she said movie producers have been at the course "a few times to scope out the place."
"I could tell as soon as they walked in, I was looking at them and they all had jeans on. I was like, 'You guys aren't golfers,'" Bielby said. After that second visit, golf course management was informed their course was selected for filming the scene.
"They were looking to produce a scene that takes place at St. Andrews in Scotland," she said. "So since we're a links course, they thought we were the best way to go." And the golf courses' Scottish name, Lochness Links, likely helped make up their minds, she added.
"They saw the No. 4 hole and they decided that was perfect," she said. In addition to filming at the fourth hole, she said the production crew is considering filming additional footage in front of the Lochness Links clubhouse, although specific details are still being determined.
Casino Jack, a true story based on Jack Abramoff, a Washington lobbyist who was sent to jail for defrauding $25 million from Native American casinos, also stars Hayden Christensen, David Cross and Tea Leoni. Read more...
May 15, 2009 - Mandrake Production Update - Production on Mandrake may be starting soon in China according to an article from the Des Moines Register. It was reported that Howard Baldwin, President and CEO of the Baldwin Entertainment Group, will be leaving soon to work on the film in China. BEG is the production company for Mandrake which is rumored to star Hayden Christensen in the title role as an underground street magician who uses his powers of illusion to fight crime. (Thanks to Mary for sending me the news and link.)
From May 12 - Des Moines Register
Movie producer Howard Baldwin is preparing to leave for China to work on the big-budget action picture "Mandrake." Source
May 15, 2009 - Mickey Rourke Signs on to Mona Lisa - Casting has been unconfirmed and a little confusing for "Mona Lisa" especially since Handmade Films' International director had originally issued a statement last November that Hayden would be taking on the lead role. It's a done deal now and Mickey Rourke is confirmed by Variety in the role of ex-con George who falls for a call-girl in the crime thriller.
(Variety) Mickey Rourke has signed on to star in a remake of classic 1980s Brit gangster pic "Mona Lisa." Rourke will play an ex-con who takes a job as a chauffeur for a high-class escort. Eva Green is in advanced negotiations to star opposite him. Bob Hoskins and Cathy Tyson starred in the original 1986 pic directed by Neil Jordan.
Helmer Larry Clark ("Kids," "Wassup Rockers") is writing and directing the remake, which is being produced by Handmade Films with Handmade Films Intl. handling worldwide sales. Lensing is set to begin in New York in July. Rourke's deal was brokered by agent David Unger, Bill Sobel of Edelstein, Laird and Sobel and HandMade's Patrick Meehan. Source
May 14, 2009 - "New York, I Love You" Gets Release - (Variety) Vivendi Entertainment has set Oct. 16 as the release date for anthology project "New York, I Love You." The pic includes segments directed by Jian Wen, Mira Nair, Brett Ratner, Allen Hughes, Shekhar Khapur, Natalie Portman, Fatih Akin, Joshua Marston and Randy Balsmyer.
Cast is comprised of Bradley Cooper, Andy Garcia, Hayden Christensen, Rachel Bilson, Natalie Portman, Irrfan Khan, Emilie Ohana, Orlando Bloom, Christina Ricci, Maggie Q, Ethan Hawke, James Caan, Blake Lively, Drea de Matteo, John Hurt, Shia LaBeouf, Burt Young, Chris Cooper, Eli Wallach and Cloris Leachman.
The project follows along the same lines as "Paris Je T'aime" as the second in a series of "Cities of Love" movies conceived by Emmanuel Benbihy, who produced this film with Marina Grasic ("Crash"). "Cities of Love" productions are being set up in Shanghai, Rio de Jainero, Berlin and Jerusalem. Source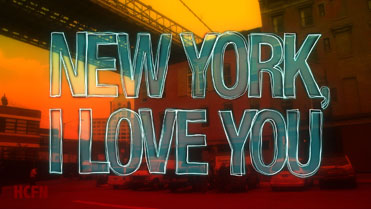 May 14, 2009 - Casino Jack IMDb Casting Updates - Hannah Endicott-Douglas has been added to the cast. The 14 year old Anne of Green Gables Canadian actress is listed in the role of Sarah Abramoff, Jack Abramoff's daughter.
Another Canadian Actor, David Fraser (Charlie Bartlett), joins the cast playing Karl Rove.
May 14, 2009 - Casino Jack Composer - "Casino Jack, George Hickenlooper's upcoming thriller starring Kevin Spacey and Hayden Christensen, gets an original score by Jonathan Goldsmith, a composer who is best known for his intimate score to Sarah Polley's Oscar-nominated Away from Her. Casino Jack, also known as Bagman, tells the true story of American lobbyist, Jack Abramoff, who was sentenced to prison after his fraudulent dealings with Indian casinos. Film will premiere some time next year. According to Evolution Music Partners, Goldsmith also recently finished the score for Stephen Kay's thriller Cell 213, starring Bruce Greenwood. Upcoming Film Scores
May 13, 2009 - Casino Jack Updates - Movieline has some news about possible additional casting for Bagman (Casino Jack). Rachelle Lefevre (Victoria-Twilight), Barry Pepper (Flags of Our Fathers), Graham Greene (Dances with Wolves, Twilight: New Moon) and Kelly Preston (Jerry Maguire, Jack Frost) may all be joining the cast when filming begins this month in Toronto.
Movieline - Factory Girl director George Hickenlooper is about to start shooting Casino Jack, a biopic about disgraced Republican lobbyist Jack Abramoff, starring Kevin Spacey in the title role and Hayden Christensen as his associate, Mike Scanlon. Deadline Hollywood already toldjus!™ that Hickenlooper and Spacey had visited Abramoff in prison to discuss the project. Since then, via Facebook, we're getting incremental updates on his progress. Let's relive them, with commentary..... Read all...
May 13, 2009 - Mona Lisa Update - Several french movie sites are saying that Hayden is still attached to Mona Lisa in the role of George and that Mickey Rourke is playing the role of the crime boss that Michael Caine played in the original film. Other articles are saying that Mickey Rourke will be playing George, the same role that Hayden had been reported to be playing and mentions Hayden only as being previously attached. I've posted a few of the articles below. Sorry for the poor translation but you'll get the idea.
I don't know if it's pre-Cannes frenzy but casting for Mona Lisa is still unclear judging by the lack of concensus among the current articles on the movie.
Premiere Cinema - Last year, the most intriguing project was emerging: a remake of "Mona Lisa by Larry Clark. In 1986, the film by Neil Jordan returned from the Cannes festival with a prize of interpretation (ex aequo with Michel Blanc) to Bob Hoskins, it is true dandy in role as a bodyguard to a call girl with whom he falls in love.
Clark came to compose the outline of his cast: Hayden Christensen resume the role of Hoskins, Eva Green as the call-girl and Mickey Rourke, as a formidable mafia played by Michael Caine. Source
Cinema Movies France - Larry Clark to reboot Mona Lisa. The director Larry Clark (Ken Park, Bully) leads Eva Green, Hayden Christensen (photo) and Mickey Rourke in a remake of "Mona Lisa, a Neil Jordan movie was directed in 1986. Mona Lisa, the film by Neil Jordan (The Crying Game, Interview with a Vampire, Breakfast on Pluto, A Vif), Georges looked small time gangsters who, after time in prison, tries to regain his past life. But everything has changed around him: his ex-wife refuses to see her daughter and her old friends the drop him. He is finally hired as a driver for a call-girl. Between them, a strange relationship will begin., Wassup Rockers) focused on a recurring basis to youth with a faisseau topics such as the tragedy, sex, drugs, sport, idleness, art , poverty, love ... That said, as he likes the very disorders, the relationship between George and the call-girl has the mark.
The film was presented at Cannes in 1986 where Bob Hoskins (who plays George) came away with the Palme best actor tied with Michel Blanc.
So this is a big challenge that rests on the shoulders of Hayden Christensen who will take over the role of Georges. What is known is that the director Larry Clark likes to stage handsome young adults. Hence his choice certainly. We'll see ...
The beautiful Eva Green (Casino Royale) will play the the call-girl and Mickey Rourke, multiplying the projects since his come-back (The Wrestler), becomes a formidable mafia. Mona Lisa is a project still confusing to Larry Clark, which, until then, through his films (Kids, Ken Park, Bully,) Source
Cinema.com - The American director Larry Clark will conduct the remake of the thriller Mona Lisa by Neil Jordan with Eva Green (Casino Royale) and Mickey Rourke (The Wrestler) in the leading roles, revealed to the weekly RelaxNews professional Hollywood Production Weekly.
Eva Green and Mickey Rourke are expected to resume the roles of Cathy Tyson and Bob Hoskins in the new version of film noir released in 1986. Last November, Rosario Dawson (seven lives) and Hayden Christensen (Jumper) were attached to the project.
Announced in 2005, the proposed remake of "Mona Lisa should be the title Shame. It revisit this tragic love story about a gangster who falls for the girl whose call-it is the driver. Larry Clark, author of Bully (2001) and Ken Park (2002), will begin shooting the film in September. Source
May 13, 2009 - Hickenlooper Finds Spacey for 'Casino Jack' - "Variety posted casting news regarding George Hickenlooper's new film Casino Jack saying Kevin Spacey has signed on to star as the title character, disgraced Washington power broker Jack Abramoff. However, a trip over to IMDB reveals this must be old news and they even have several more names attached to the project."
Filming is set to begin this month in Toronto, which leads me to believe the names on IMDB may actually be correct, but considering the site's track record on films in production take the following bit of news as rumor until otherwise confirmed.
IMDB lists Hayden Christensen, David Cross, Christian Campbell, Christian Campbell and Jeffrey R. Smith as members of the cast. Christensen is listed as playing Michael Scanlon, a former communications director for Rep. Tom DeLay, lobbyist, and public relations executive who has plead guilty to corruption charges and is currently assisting in the investigation of his former partners Jack Abramoff, Grover Norquist (Smith) and Ralph Reed (Campbell) by separate state and federal grand jury investigations into lobbying performed for Indian tribes running casino gambling businesses. Read more.....
May 12, 2009 - Bagman (Casino Jack) - (Moviehole) Kevin Spacey is set to play disgraced Washington power broker Jack Abramoff in a new film for director George Hickenlooper ("The Man from Elysian Fields").
"Casino Jack" will star Spacey as the once high-powered lobbyist whose bribery schemes and fraudulent dealings with Indian casinos ultimately landed him in prison. The Norman Snider-written pic lenses in Toronto this month.
According to the IMDB, Hayden Christensen, David Cross, Christian Campbell (Neve's brother), Spencer Garrett, and Jeffrey R.Smith are also onboard the film. Moviehole and Variety
May 12, 2009 - Mandrake More Than Rumor - Omega Productions has your first look movie poster with cast Hayden Christensen and Djimon Hounsou and a synopsis of the story.
Mandrake is also featured at the Cannes Film Market and listed with Hayden's other movies on Cinando.com
CREDITS
Director: Mimi Leder (The Peacemaker, Deep Impact)
Writers: Josh Oppenheimer & Thomas Dean Donnelly, JV Hart, Ian Jeffers. Based on an original script by Kevin Bernhardt.
Cast: Hayden Christensen and Djimon Hounsou
Production companies: Tiger8 Production / Omega Productions Inc.
STATUS
Pre Production
SYNOPSIS
Jackson Mandrake lives life on the edge. Working as an underground magician and escapologist, his act has grown increasingly dangerous. Following a daring escape from an SUV that has been dropped out of an aeroplane at the Burning Man Festival, he is coerced by the CIA into breaking a deep-cover agent named Xi Shing Lung out of a maximum security jail. Hypnosis, contortion, distraction and technical wizardry all come into play as Mandrake breaks the agent out from the inside within a 24-hour deadline.
But back on the outside, Mandrake learns that it was all a set-up. Xi is a CIA agent gone bad. He offers Mandrake the chance to join his crime ring. When Mandrake refuses, he's a marked man. He must escape his would-be-killers and also the real CIA who accuse him of being in league with Xi. His quest to clear his name leads him into all sorts of dangers, which he must overcome with daredevil escapes that require all his conjuring skills. And along the way, Mandrake is forced to confront his past and the girl he left behind...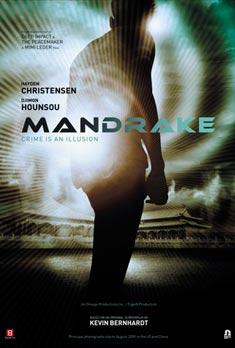 May 12, 2009 - And Another Rumored Movie? - This is turning out to be a sweet day for movie news. Premiere France is reporting that Hayden may be cast in the title role of Mandrake [The Magician] with Djimon Hounsou as Lothar his assistant and directed by Mimi Leder. You can see the article HERE.
The movie is listed as "development unknown" on IMDB even though they have some cast listed. IMDB - Mandrake - Storyline: An adaptation of the comic centered on Leon Mandrake, a magician who relies on his powers of hypnotism and illusion to combat crime.
Here is a very rough translation:
The adaptation of Mandrake is a sea serpent: Federico Fellini has long tried to mount the adventures of the wizard created by Lee Falk with Marcello Mastroianni - certain plans of Intervista, referred besides there. Then Julian Temple tried the adventure with David Bowie before, less ambitious, Chuck Russell and Jonathan Rhys Meyers trying without success. A new attempt is under way, with Mimi Leder to direct and Hayden Christensen as Mandrake and Djimon Hounsou as Lothar, the faithful one assisting of the magician controlling to perfection hypnosis.
May 12, 2009 - The Wrestler Drives Vesper Lynd - Mona Lisa - We first reported news about Hayden being attached to Handmade Films remake of Mona Lisa and a brief history of the film's development back on November 7, 2008. We recently updated the story and the info can be found HERE. IGN Movies has noted the changes in development also with their own update today. We're still keeping an eye on this one. Read all...
IGN Movies
The project is an Americanized remake of the 1986 British film directed by Neil Jordan and produced by HandMade Films. Bob Hoskins starred as George, a London chauffeur who drives a high-class call girl Simone (Cathy Tyson). Michael Caine played Dinny, George's old boss who hired him to drive Simone and to spy on one of her regulars.
There have been a number of actors associated with the remake over the years. Rosario Dawson was first said to be Clark's choice to play the female lead in 2005 when the project was titled Shame. Most recently, Hayden Christensen was reported to be playing the male lead; it's unclear whether Rourke has replaced him or if Rourke will play the Caine role instead.
May 12, 2009 - Steven Gould Talks Jumper - Movie, Books, Sequels - The first Jumper movie seemed only an introduction of sorts to the story and characters but if Jumper 2 uses the second novel Reflex for elements of its' story then there is a good movie ahead. Steven Gould spoke to io9 about a sequel to Doug Liman's Jumper starring Hayden Christensen. If you haven't yet read Reflex, you're missing a real page turner.
io9 Liman has previously stated that he would want to use Reflex as the source material for the second film, focusing on expanding the Jumpers' teleportation powers. In Reflex, this includes jumping to other planets and traveling through time. The book also focuses on Rice's girlfriend Millie, played by Rachel Bilson in the original film, gaining the ability to jump.
Gould "Liman has expressed a particular interest in an unspecified moment in the sequel Reflex, and I suspect it's this twinning thing that Davy does, where he's jumping to a place and back and forth to the point where he's in both places at once, and a hole opens connecting the two places. So when he's chained to a wall, he jumps back and forth to the ocean and all this water floods out of the hole. If ever there was a cinematic moment, that's it. And then there's this thing from Reflex where you have a very shadow-y Illuminati sort of government agency and they very much want to control jumpers. And that organization showed up in the scripts, but they ended up having to cut it because of budget. So that thread might show up." Read all at IO9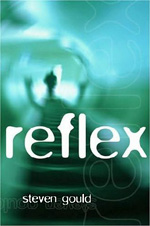 May 11, 2009 - Neuromancer Back in the News - According to Production Weekly on Twitter, Liv Tyler is in talks for an unspecified role in Joseph Kahn's adaptation of Neuromancer. The reports have given rise to perhaps recycled rumors on a few movie sites that Hayden is still attached to star as the main character in the movie based on author William Gibson's historical and original cyberpunk novel. (Sources: Filmjunk and JoBlo
In January 2008, Hayden was attached to the movie and listed in the role of Case on Production Weekly and also on the movie production website at Seven Arts Pictures. Since May 2008 however, there has been no cast listed at Seven Arts but the rumors have persisted. It may be worth watching to see how things develop but there's no reason to assume Hayden is attached at this time. Still, things can change quickly in Hollywood. Neuromancer is also being marketed at this year's Cannes Film Market but only Liv Tyler is listed in the cast.
2009 Cannes Product Listing
"Neuromancer," Sci-Fi/Action. Development.
Episodes: Julia Verdin.
Running Time: Joseph Kahn.
Cast: Liv Tyler.
Based on the seminal novel by William Gibson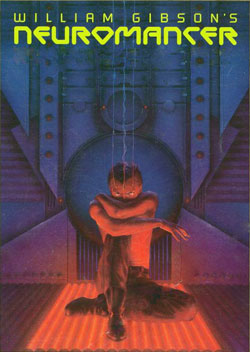 May 10, 2009 - Mother's Day - Happy Mother's Day to all the mom's out there and your families. I hope you have a wonderful day.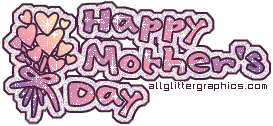 May 9, 2009 - Lacoste Challenge Official Website - The official website for Lacoste's new men's fragrance "Challenge" presents the new scent and its ambassador Hayden Christensen. The interactive site includes an introduction, a foreword from Hayden, a biography and behind the scenes images from the Los Angeles photoshoot. Also, test your skill with an online game called "Lacoste Challenge Cup" and enter a contest at the Lacoste Playground. Click the pictures below to read the English version of the site or visit the gallery. Click the Photo Album to see the Behind The Scenes images and more. Visit the official site and explore Lacoste Challenge (Thank you Rosie from EOL and HCC)
"LACOSTE is proud to present Challenge's fragrance ambassador, the very talented Canadian born actor Hayden Christensen. Stylish, dynamic and charismatic, Hayden is not only a cult icon but also a bona fide heartthrob, being named in both People Magazine's 50 Most Beautiful People and Teen People Magazine's 25 Hottest Stars Under 25 in 2002."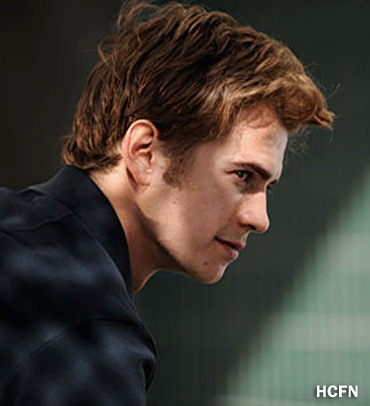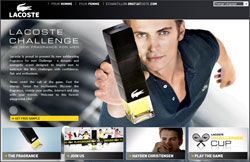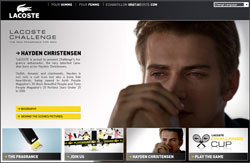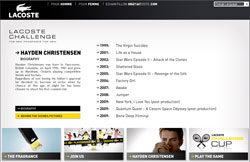 Click for photo album


May 9, 2009 - Bagman (Casino Jack) Update - IMDB has updated its list of producers. Hayden's brother Tove Christensen is now listed as an Executive Producer. (thanks IMDB Message Board).
May 8, 2009 - New York, I Love You Website - Another website is up for Cities of Love and New York, I Love You. It's pretty bare at the moment and may be temporary but maybe this means we will be getting more information on a definite release date soon. New York, I Love You is one of 2009's most anticipated films with a cast and crew of international appeal. You can visit the new website by clicking HERE.
May 7, 2009 - Hayden on Hello Magazine List - HELLO! Magazine (Canada) celebrates the country's 50 Most Beautiful People with Hayden making the top of the list at number 10.
"Star Wars anti-hero Hayden Christensen "jumped" back into film - and a romance with co-star and new fiancee Rachel Bilson - in Jumper last year. Now 28, the star is the dashing face of a new Lacoste scent." Read article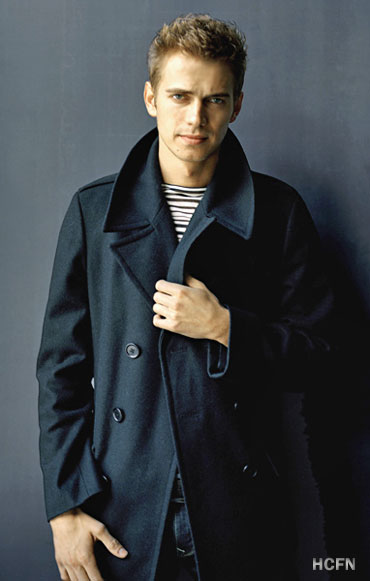 May 7, 2009 - New York, I Love You Screening - Sherezade Films hosted a private screening of New York, I Love You at The Avenues in Bahrain on May 6th. Also mentioned is a US September 2009 release date.
Alothman Blog "The event took place to promote Sherezade Films, a production company who are making films that are not Hollywood blockbusters or low budget artistic movies. Rather they are producing meaningful and beautiful films with both artistic revelance and Hollywood personalities.
People who took part in "New York, I Love You" include Natalie Portman, Rachel Bilson, Shia LaBeouf, Hayden Christensen, Ethan Hawke, Blake Lively, Robin Wright Penn, Andy Garcia, and Christina Ricci- just to name a few.
It is the second of the "I Love You" series, first was the highly acclaimed "Paris Je Taime". We were promised there were more to come, all of which I will be certain to see. Look out for "New York, I Love You" when it hits theaters in the US and around the globe in September. Read all....Alothman Blog
May 5, 2009 - Bagman Goes into Production - Hannibal Pictures, the distribution company for Bagman aka "Casino Jack", has added the following announcement to their website. According to the site the feature film starts principal photography on May 23, 2009 and stars Kevin Spacey and Hayden Christensen. IMDB has updated back to the original title of Bagman. It was previously Casino Jack. "Hannibal Pictures is pleased to announce "Bagman" a/k/a "Casino Jack", the new thriller starring two-time Academy Award Winner Kevin Spacey (American Beauty, 21) as Jack Abramoff, an ambitious lobbyist whose schemes to peddle influence and broker political favors ultimately lead to murder. Co-starring Hayden Christensen (Star Wars Episode III: Revenge of the Sith) as Abramoff's scandalous right hand man, and directed by George Hickenlooper (Factory Girl, The Man from Elysian Fields), Bagman is a smart, fast-paced thriller in the vein of "Catch Me if You Can" meets "Good Fellas", set in Washington DC. Filming will begin in Toronto in June on this ambitious project, made all the more fascinating because it's based on true events."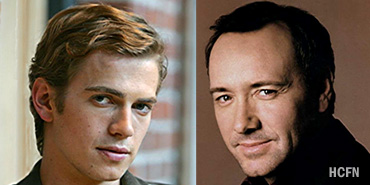 May 5, 2009 - New York I Love You Website - Cities of Love There is only a poster graphic up at the moment.
Synopsis In the city that never sleeps, no one ever stops dreaming of love. Those dreams come to life in "New York, I Love You" – an act of collective storytelling from some of today's most exciting international screen artists and a global, all-star cast, who together create a kaleidoscopic view of the spontaneous, surprising, electrifying human connections that drive the city's heartbeat. Sexy, funny, haunting and revealing encounters erupt across the Manhattan landscape -- from Tribeca to Central Park to Harlem – forging an interconnected love story as diverse and unifying as the very fabric of New York.
Cast : Bradley COOPER, Justin BARTHA, Andy GARCIA, Hayden CHRISTENSEN, Rachel BILSON, Natalie PORTMAN, Irrfan KHAN, Emilie OHANA, Orlando BLOOM, Christina RICCI, Maggie Q, Ethan HAWKE, Anton YELCHIN, James CAAN, Olivia THIRLBY, Blake LIVELY, Drea DE MATTEO, Julie CHRISTIE, John HURT, Shia LABEOUF, Ugur YUCEL, Taylor GEARE, Carlos ACOSTA, Jacinda BARRETT, Shu QI, Burt YOUNG, Chris COOPER, Robin WRIGHT PENN, Eva AMURRI, Eli WALLACH, Cloris LEACHMAN, Kevin BACON, Saul WILLIAMS, Nicholas PURCELL, Carla GUGINO, Goran VISNJIC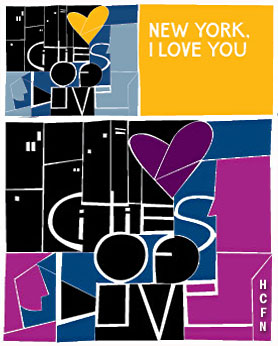 May 2, 2009 - Lacoste Challenge - Lacoste's new fragrance for men is starting to show up in stores now in France. (thanks Meyree for the info) Hayden is the first celebrity spokesperson in the brands history and will be seen in print and tv ads for the fragrance starting this month in France. Lacoste Challenge will be available in the US in June.