October 31, 2007 - Jumper Quicktime Trailer - The trailer is now available at Apple.com trailers in the quicktime format.
October 31, 2007 - Baseball Caps Back in Fashion - "BASEBALL caps are back on the fashion map this winter thanks to Lucky Seven, the London-based hat company swiftly becoming an obsession with Madonna. The singer has been seen in no less than eight different designs over the last two months, all of which carry bright retro crests from cult TV shows and films including Star Wars, Galactica, Moonraker and Alien......... The queen of pop isn't the only fan either - David LaChapelle, Hayden Christensen and Robbie Williams are all getting their slice of Burridge's cap action too. Source: British Vogue
You can custom design your cap by logging onto www.luckyseven.tv , click "Custom Build" and pick out your own personal crest and colour.
October 29, 2007 - Jumper: Jumperscars Comic Prequels - Don't forget to check out the Jumper comic book prequels released November 26 where comics are sold. Check the Jumper page for more information about the comics and where to find them.
Click for Jumper Comic Info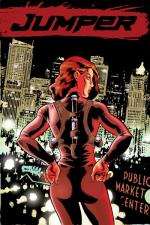 October 28, 2007 - Awake on Yahoo - The main movie page on Yahoo has links to the trailer and adverstisements for the November 30 release. The adverstisement ran most of the day on Saturday.
Click to go to Awake at Yahoo Movies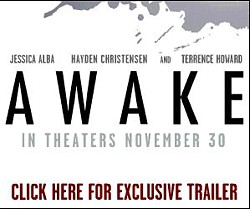 October 28, 2007 - Awake - Here's a smaller video file of the Awake trailer if anyone is having trouble with the large one. Click here: Awake Trailer
October 26, 2007 - Awake Official Site - The official site is online. The trailer is also on the site. So I guess this is really happening. November 30th seems to be getting closer.
Click the poster to go to AwakeTheMovie.com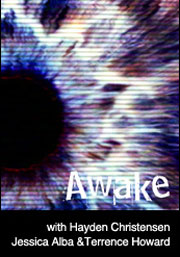 October 25, 2007 - Awake - The Weinstein Company's movie page for Awake is up. Release date is still November 30, 2007.
Over at the IMDB message board, there are rumors that a trailer for Awake will be shown with one or a few movies premiering this weekend in theaters. (Thanks for the info Sophie) If anyone sees the trailer in a theater this weekend let me know.
Click the picture to go to the Weinstein Company Awake Page.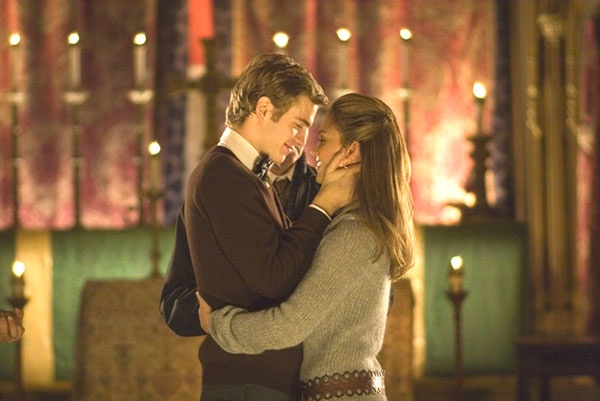 October 23, 2007 - A Word of Warning About Awake - Source: MGM - "Awake may not be suitable for those about to undergo anesthesia for surgery."
"An ominous admonition from the makers of MGM's latest thriller starring Hayden Christensen and Jessica Alba. This statement was found in a press release regarding the November 30th release of the film.
In Awake, Christensen becomes the victim of anesthetic awareness - meaning the anesthesia administered to a patient during surgery leaves him/her fully conscious but paralyzed during surgery. Terrence Howard (Iron Man), Lena Olin and Fisher Stevens co-star. Read More
October 23, 2007 - Awake - "/PRNewswire/ -- On November 30th, "Awake" will debut in theaters nationwide exposing the horrifying, true-life surgical event known as "anesthetic awareness." In "Awake" a patient's failed anesthesia leaves him fully conscious but physically paralyzed during surgery. The patient's new wife is forced to struggle with her own demons as a terrifying drama unfolds around the couple. Jessica Alba, Hayden Christensen, Terrence Howard, Lena Olin and Fisher Stevens star in the psychological thriller which is written and directed by Joby Harold. "Awake" is being theatrically distributed by Metro-Goldwyn-Mayer Studios Inc. (MGM)." Source: The Weinstein Company. Read More: Earth Times
October 22, 2007 - Jumper - The Hayden Christensen Fan News movie page for Jumper is up. Click on the poster below. The page contains a trailer, review, news, articles, information, links and trivia on Jumper.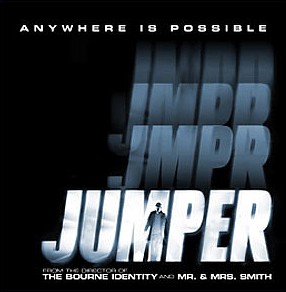 October 21, 2007 - Jumper - "Anakin Skywalker himself, Hayden Christensen, plays a teleporter hunted by secret agent Samuel L. Jackson. The trailer, which includes Jamie Bell as an evil "jumper" and The O.C.'s Rachel Bilson, is such a knockout it makes you forget how ridiculous the premise is. GRADE: A". Source: Toronto Sun
October 19, 2007 - Jumper Trailer - If you have a blog or website, MovieFone gives you the option to embed the trailer in your site or put a link. Don't you love viral marketing! You can find the code and url HERE.
October 18, 2007 - John Powell to Score Jumper - Film Music Magazine - "20th Century Fox has confirmed to Film Music Weekly that John Powell has been hired to score Jumper, the upcoming sci-fi adventure directed by Doug Liman, with whom Powell worked previously on Mr and Mrs Smith and The Bourne Identity. The film, which stars Hayden Christensen, Samuel L. Jackson and Diane Lane, tells the story about a teenager who discovers that he can teleport from one place to another. Film is scheduled to premiere on February 15 next year." Source: Film Music Magazine
HCFN Note * - John Powell helped to set a fantastic scene for the movie Mr. and Mrs. Smith, writing one of my favorite film pieces called "Assassin's Tango". You can learn more about John Powell, his career and a list of film scores and soundtracks at IMDB: John Powell
October 17, 2007 - Celebrities in Southeast Michigan? - "Hayden Christensen popped into "the liberal mecca of the Midwest" (a nickname from the era of that other Hayden) just as many of you split to enjoy the precious days off."....."The lucky guy was also treated to a trailer of the upcoming film, "Jumper," via the iPhone of one of Hayden's handlers; the film features teleportation, Hayden running on top of the Sphinx and Samuel L. Jackson. Question is, if "Jumper" was filming in Ann Arbor (talk to the 60 Huron High School kids used as extras for a scene in Gallup Park earlier this year), where was everyone else?" Source: The Daily Michigan
October 14, 2007 - Anakin Comes to Ann Arbor - "That's right, the Lord of the Sith himself was spotted at Ashley's this weekend and sources tell me he's in town to film flashback scenes for a movie where his character is from Ann Arbor. A quick check of IMDB will show that Christensen is slated to be in three upcoming movies: "Virgin Territory" with Mischa Barton, "Jumper" with Rachel Bilson and "Awake" with Jessica Alba.
No word yet on which of these movies he's here to shoot, but if it means that Mischa Barton, Rachel Bilson or Jessica Alba might be in town, I think we're obligated to craft a bronze statue of him and plant it on top of the M in the Diag until the end of time. Source: Collegeotr
P.S.: To our friends in Ann Arbor....Hayden is filming the movie Jumper.
October 14, 2007 - Hayden back in Michigan - From The Filter, October 13, 2007 - "Omg it's Hayden Christensen!" - "He's in town for a new movie in which his character is supposedly from Ann Arbor. He popped into Ashley's a bit with his handlers, looking pretty. We'll have more info on what he's been up to in the paper next week (look in my High Society column), once we entangle our thoughts from all of that Bell's lager.
But here's a sample:
Us: "So, tell me, what kind of cigarettes does Hayden Christensen smoke?"
Him: "du Mauriers, of course!"*
Sadly, he rejected the offer to stay for a drink.
* He's from Canada"
October 14, 2007 - Jumper vying for coolest trailer - New York Post - "TWO sci-fi pics are vying for title of coolest trailer of the week: "Jumper" and "The Golden Compass." The former, directed by Doug Liman, due out in February and starring Hayden Christensen and Samuel L. Jackson, was greeted with fanfare. "From the plot descriptions Fox has been putting out there, the film never sounded like anything this awesome," Josh Tyler writes on Cinemablend.com. But it also raised plenty of questions from the peanut gallery."
"In brief:
1. Can the movie possibly measure up to the impressive array of special effects in the trailer?"
Hold on a Minute!
The questions posed and compiled from various movie sites in this article sound cautiously optomistic or terminally pessimistic as many critics tend to be and may explain why sometimes they are the last to know. What I do know is that the trailer was good. Not because of special effects but because the essence of Steven Gould's story as told in his novel, Jumper, was there in that preview. It's a good story about what happens to someone when they find out they have a special power and that it is quite a mixed bag of good and evil. Hayden Christensen (Life as a House, Shattered Glass), is very capable of drawing in the audience to care about and empathize with his character, David Rice, as he finds himself vulnerable and in danger and fighting back.
I'll take a good story where the special effects blend seamlessly with the characters and story any day. With the Superman movies, we believed a man could fly, with Jumper maybe we'll believe a man can teleport at will but the movie is not about special effects. When there's a good story the special effects (as long as they aren't really cheesy) are all part of a good supporting cast.
Sci Fi blockbusters with huge special effects do sell but Doug Liman has already proven that a action adventure can have a good story and sell as well. This will be an actioner with a sci fi element. I believe it will be a good one to watch out for.
October 12, 2007 - Awake - Source: MGM - According to Shock Til You Drop - MGM has slated Awake for release on November 30, 2007. Coming Soon.net also has the same release date. Still nothing on either the MGM website or the Weinstein Company site. A trailer would be even more encouraging news. Should we get the popcorn ready this time?
October 10, 2007 - Awake - While Box Office Mojo has updated the release date to November 30, 2007, the Internet Movie Database has updated their info to a US December 24, 2007 release date. The Weinstein Company website still shows no information on the movie. What does this mean? Your guess is as good as mine.
October 10, 2007 - Take a deep breath - Screen Caps from the Jumper trailer are up at Cinemablend. I've been taking deep breaths all day....... Cinemablend
October 10, 2007 - Author Jumps In - Steven Gould couldn't contain his excitement at the online release of the Jumper trailer. "I just saw the trailer for Jumper. Let's just say "It doesn't suck." ....Oh my god, this is going to be HUGE!" You can read the rest at his blog HERE.
October 10, 2007 - Jumper Trailer - I don't know about where you are but the sun is shining here. I have a lot of catching up to do today after being out of town but for now here's the first news. The first Jumper preview trailer is up on the official site and it looks amazing. See for yourself here at Jumper The Movie, the official site.
October 2, 2007 - Leaving on a jet plane - I'll be out of town for a week so updates will depend on computer access. If anyone would like to send news or info that would be great. Email: Hayden Christensen Fan News I hope everyone has a wonderful week and weekend.
October 1, 2007 - Beast of Bataan - According to the director, Fred Schepisi, the movie begins pre-production in late November and filming begins late February. Fred Schepisi Official Site.
October 1, 2007 - Hayden's new role in Beast of Bataan - Based on the book "Trial of Generals" by Lawrence Taylor, "Beast of Bataan" is the story of four young military lawyers assigned to defend a war criminal after WWII. The movie stars Willem Defoe as General Douglas MacArthur and Kôji Yakusho as the defendant, Lt. Gen. Masaharu Homma, accused of being responsible for the Bataan Death March. The story is sure to be one of inner conflict and could possibly raise some interesting questions about post WWII war criminal trials.
Hayden is listed in the credits on the production company's website, Film Bridge International. It's not known at this time which character he will play but this seems to be another very different and exciting role for Hayden.......besides we already know he will look great in a military haircut (circa Star Wars: Attack of the Clones and Jumper).
The film is set to go before the cameras in November in Queensland, Australia with Fred Schepisi as the director.
(thanks to Mary and Hayden Christensen Shrine message board for posting the exciting news on Sunday.)