Happy Birthday Hayden!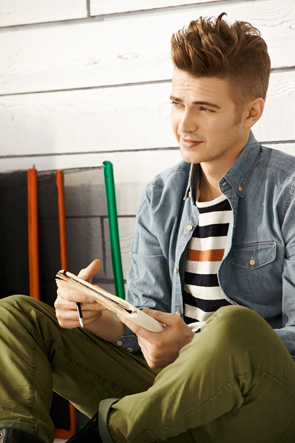 We are all looking forward to seeing all your hard work pay off this year. There is much for us to look forward to. Outcast will be in theaters in September/October worldwide and we will hear more news about American Heist. We hope you get to do more with your musical gifts. We love your mad skills as a fashion designer. You never cease to amaze us with your talent and creativity. You are a true artist. You are still a bit mysterious and keep us always guessing and you often surprise us when we least expect it.
We hope your birthday is everything you want it to be and more and hope there will be many good things to come to you before your next birthday. Peace, blessings and a prosperous life. Happy Birthday Hayden!
Tweets by @twitterapi
Birthday Wishes from Your Fans
This year you can join fans from all over the world who are posting birthday wishes on Twitter. Let's make some noise and celebrate our favorite guys birthday.
THE PLAN: Post to TWITTER, Tweets that include hashtags #HappyBirthday and #HaydenChristensen with or without a pic of Hayden. Let's see if we can get things rolling.
The goal is that everyone post Tweets that includes the same hashtags. #HappyBirthday and #HaydenChristensen and post as often as you can today. Hashtags work best.
And don't forget to share this post with all your followers everywhere! Tumblr, Twitter, Facebook, Instagram etc....
More Celebrations
You're also invited to post below your birthday comments, creations, artwork, greetings and dedication videos or post about your favorite movie scenes starring Hayden.
Please read "About Posting" at the bottom of the page before posting comments. Subscribe to be notified of new comments. Have fun!
comments powered by

Disqus
About Posting
1. Whatever you post, be polite to everyone. Always be kind, always be respectful of others. No inappropriate personal comments about Hayden or anyone.
2. Posts must be appropriate for a general audience or PG-13.
3. Stay on topic.

Sincerely, Barbara
Owner: Hayden Christensen Fan News