APRIL 2012

April 19, 2012 - Happy Birthday Hayden Christensen - It's time to celebrate. The birthday page is up for fans to post birthday greetings, favorite pictures, videos or discuss your favorite movie scenes starring Hayden. We all want to wish him good things in the coming year and much peace and happiness. Happy Birthday Hayden!
Click picture to go to the Birthday Page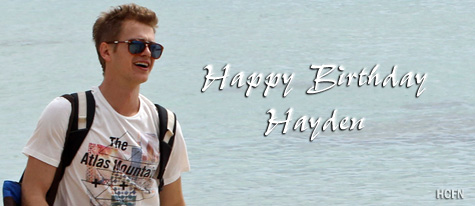 April 8, 2012 - Happy Holidays - However you celebrated the holiday weekend, I hope it was special for you and your families and friends. Peace.
March 2012 Archive