MARCH 2012

March 17, 2012 - Happy St. Patrick's Day - Wishing you all a sunshine day with family and friends and cheers and good luck on St. Patrick's Day.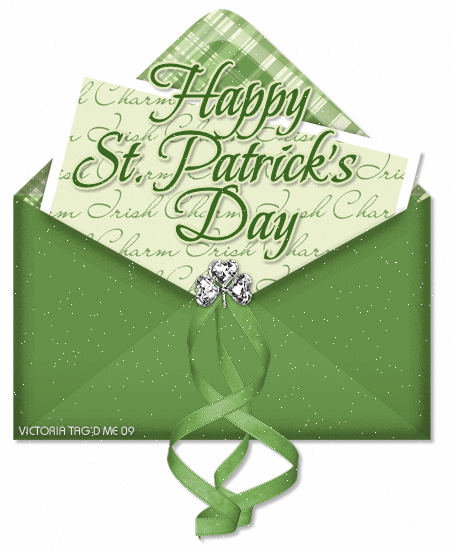 March 13, 2012 - Hayden Christensen's Previous Rumored Project Mandrake Back in the News - Hayden was once thought to be attached to Mandrake the Magician aka Jax of Heart. The movie went through a few movie studios like Disney, Baldwin Entertainment, Hyde Park and then stalled but Warner Bros. has been in negotiations for a few years and now has the rights and is interested in giving it a 21st Century contemporary treatment. Atlas Entertainment will be producing. I was always intrigued by the earlier synopsis of a street magician/illusionist and escape artist fighting evil and a story with international locations. No cast is being mentioned with this latest announcement but a new script and story is being developed.
Warner Bros. Plots 'Mandrake the Magician' Movie (Exclusive) - "Mandrake is one of those characters that Hollywood has long tried to nail down in a viable movie adaptation.....Warners now wants to give the character a 21st century makeover, the same way it did for Sherlock Holmes, and is on the hunt for new writers."
Click for Larger Images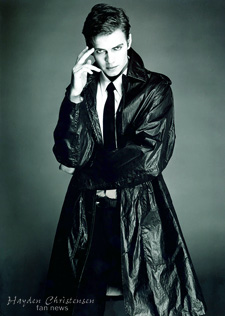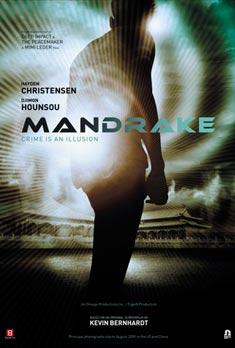 March 9, 2012 - Bollywood to Remake Awake - Bollywood producers are in the process of buying the rights to remake the movie Awake which starred Hayden Christensen, Jessica Alba and Terrence Howard. Now retitled "Heartless", casting is underway and the leads have been chosen with Adhyayan Suman in Hayden's role as a patient who needs a heart transplant and Giselli Monteiro in Jessica's role.
Adhyayan-Giselle in Shekhar Suman's Heartless - "Adhyayan, who is really excited to work with Giselle, is slated to play Hayden Christensen's part in the adaptation. The filmmakers are in touch with the Weinstein Company to buy the rights of the original film to avoid any copyright issues later on. While the famous Page 3 writer Nina Arora has been working on the script and the screenplay, Niranjan Iyengar has written the dialogues. Adhyayan, who has just wrapped up shooting for Milind Ukey's Dehradun Diaries, added that the film supposed to start last year, but got stalled. Now they are waiting for Nina's new draft of the script."
Giselli set to reprise Alba's role - "Decoding Awake - A psychological thriller, Awake tells the story of a man undergoing heart surgery while experiencing a phenomenon called 'anaesthetic awareness', which leaves him conscious but paralysed throughout the operation. The film was not screened in advance for critics. Hayden Christensen plays a capital investment firm chief, while Jessica Alba is his girlfriend. The film opened at fifth position at the US box office in its opening weekend. Directed by Joby Harold, the film also stars Terrence Howard."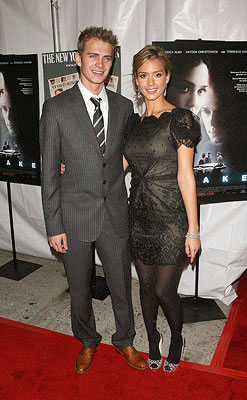 March 6, 2012 - Animator to direct Hayden Christensen in The Diplomat - The article below is about the the most recent group of animation directors to direct live action films. Simon Wells will be directing The Diplomat with a cast including Hayden, Jim Broadbent, Joseph Fiennes and Connie Nielsen.
Animators Turned Live-Action Filmmakers - "Simon Wells Animated Past: The great-grandson of none other than groundbreaking sci-fi novelist H.G. Wells (you know, the guy who wrote a little book entitled War of the Worlds), Wells broke into the animation game as a supervising animator on 1989's Who Framed Roger Rabbit and got his first directing job on 1991's An American Tail: Fievel Goes West."
"Live Action Debut: Based on the family connection, it's perhaps no surprise that Wells was hired to direct a new live-action version of his great-grandfather's classic novel The Time Machine in 2002."
"After a few years away from the director's chair, he returned with last year's motion-capture feature Mars Needs Moms and is currently attached to helm The Diplomat, starring such flesh-and-blood performers as Hayden Christensen and Joseph Fiennes." [Source: TelevisionWithoutPity.com]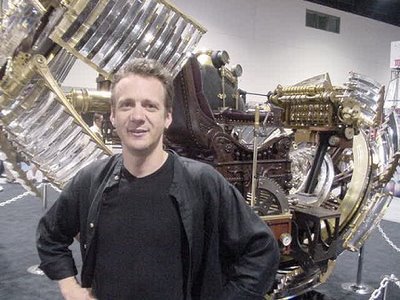 March 3, 2012 - Casting Continues on The Diplomat with Hayden Christensen - Connie Nielsen (Gladiator) has been added to the cast of The Diplomat in the role of Marshall, a member of the US Diplomatic Corp.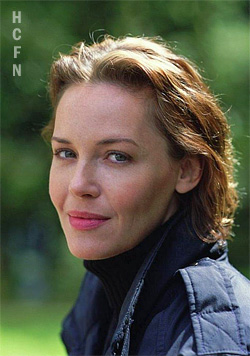 Click for Larger Producers Image (from Dinozzi/Dowling)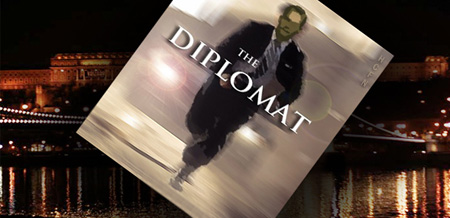 February 2012 Archive