AUGUST 2012

August 30, 2012 - Hayden Christensen in Star Wars 3D Coming to a theater near you in 2013. - In conjunction with Star Wars Celebration VI 2012 in Orlando this month, it was announced on the Star Wars Official Facebook that Attack of the Clones and Revenge of the Sith will be released in 3D in September and October of 2013. Below find links and video from the Official Star Wars site all about Anakin / Darth Vader and Hayden Christensen's behind the scenes training for the prequel trilogy. I've also included some stills from Episode II and III.
Official Star Wars Anakin Skywalker / Darth Vader Biography
Star Wars Behind the Scenes Video: Going to the Darkside

August 26, 2012 - Double the Star Wars Fun with Back to Back 3D Movie Episode Releases. - As Star Wars Celebration VI was winding down it's four day run in Florida, there was an announcement for fans of the movies. Star Wars Facebook also posted that Episode II Attack of the Clones in 3D is now scheduled to be released September 20, 2013 with Episode III Revenge of the Sith to be released the following month on October 20, 2013. That means that Hayden Christensen as Anakin Skywalker and Darth Vader in 3D will be coming to a theater near you in 2013. I was having a hard time waiting for the release of 3D Attack of the Clones on the originally scheduled date, February 2013 but oh well...Source: Star Wars Facebook
Click for Larger Images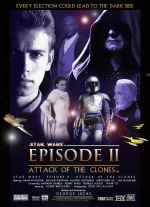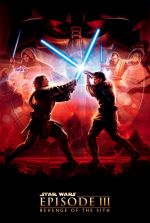 August 23, 2012 - Ian McDiarmid Talks About Working with Hayden Christensen in Star Wars - Ian Mcdiarmid appeared at Star Wars Celebration VI this week and recalls his time as one of the few actors to work on all Star Wars movies. McDiarmid is one of the central characters in the Star Wars films, having played the evil Emperor Palpatine in all six films. It's been reported in articles and tweeted by convention goers that when asked which actor he most enjoyed working with he replied Hayden Christensen. Revenge of the Sith included many pivotal scenes between McDiarmid's Palpatine and Hayden's Anakin Skywalker. Of the actor, Mcdiarmid said, "His performance is greatly underrated. I really liked him."
Click for Larger Image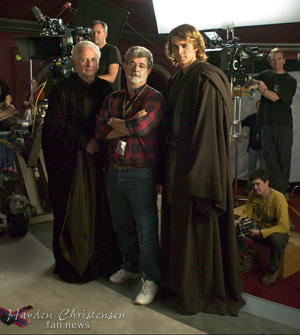 July 2012 Archive