JANUARY 2012

January 31, 2012 - Hayden Christensen and Joseph Fiennes in The Diplomat - According to IMDb Joseph Fiennes has been added to the cast of Hayden's upcoming international thriller in the role of Shepard a Diplomatic Security Agent. After a murder at the embassy, Shepard is charged with protecting Brent (Hayden Christensen) a junior diplomat and his wife and daughter.
The additional casting is good news and hopefully means the project is closer to production.
Click for Larger Image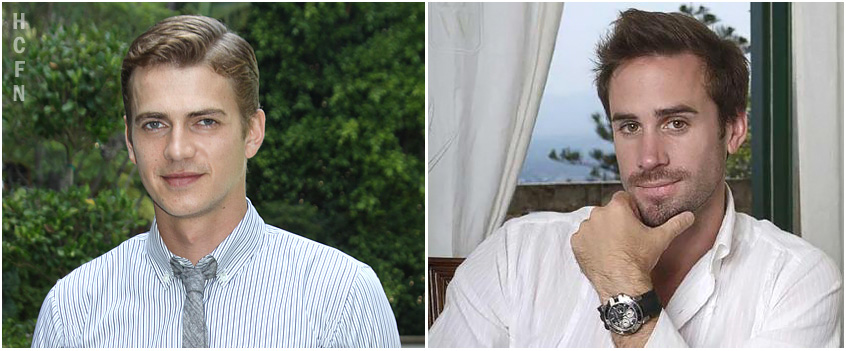 January 29, 2012 - Hayden Christensen Leading the Runelords Movie Poll But.... - Hayden is leading the Runelords poll for the role of Gaborn at the moment but as we've seen happen over the last week, things can change quickly.
Just reminding everyone that you are only allowed to vote once so if you have already voted ask everyone you know to vote and that includes international fans too. The Runelords website says the deadline is January 31st but they do not say if that is at midnight Monday or sometime on Tuesday or late Tuesday night. They are not giving the exact time so please vote for Hayden today and tomorrow.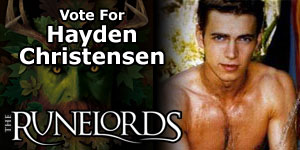 Click for Larger Image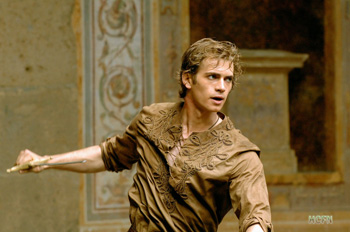 January 24, 2012 - Don't Forget to Vote for Hayden Christensen in the Runelords Movie Poll - Hayden surged in the poll today to take over the lead for the first time in the Runelords Movie cast voting. Since then the lead has gone back and forth between Hayden and another actor.
Thanks to everyone taking an interest in the poll. It has gotten to be fun. The Twitterverse is buzzing and fans online are sending out the message to vote. It's not over yet though and has turned into quite a nail-biter. Since you can only vote once, please get others to vote. The deadline is January 31. If you need more information about the movie and poll check out the news item below for January 4.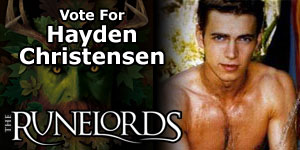 January 23, 2012 - Hayden Christensen's Rumored Co-Stars in Battlecreek and Start Date - Nothing is confirmed yet but thanks to JforJ for finding some interesting information online about Battlecreek. As far as I can tell the website for Arizona Cowboys was updated about a week ago with a biography for producer Joe Mundo who is attached to Battlecreek. Also, IMDb had recently updated it's Battlecreek information saying that casting was being finalized. Below is the quote from the web page. As always, keep in mind things can and do change on a dime in Hollywood but it's still a hopeful sign.
Joe worked on the feature films AWAY WE GO, JAKE'S CORNER, S.I.S., MIDDLE MEN and is attached to Produce the feature film BATTLECREEK starring Hayden Christensen, Melissa Leo and Morgan Freeman. BATTLECREEK will begin begin production in April 2012 in Charleston, South Carolina.
Click for Larger Image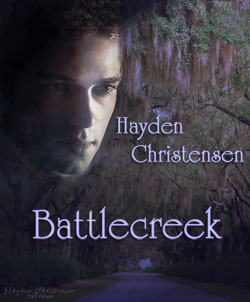 January 15, 2012 - Vanishing on 7th Street on The Movie Channel This Month - I've updated the list of Hayden's movies airing on cable and network television. There's Takers, Jumper, Shattered Glass and In the Mouth of Madness along with the debut of Vanishing on 7th Street. Check out the schedule in the left hand column.

January 15, 2012 - One of Hayden's Movies Made Brad Pitt Cry - Well, he wouldn't be alone. Any Hayden Christensen fan who's seen "Life as a House" probably had tissues handy too. When asked for the February issue of W Magazine which movie made Brad cry, he told the story of being sick in bed while travelling and watching "Life as a House" and being moved to tears. (Thanks to Linda for sending in this little gem.)
Brad Pitt Interview with W Magazine
Lynn Hirschberg: Which movie has made you cry?
Brad Pitt: "I'm not much of a crier at films, but there was one...I was coming back from Cabo on my way to Montreal, and I got hit with Montezuma's revenge. I could not keep anything down. I was stuck in a hotel room with no windows and was just doing what you do when you're sick. On day two of this extremely painful episode, I watched a film called Life as a House. Kevin Kline is an architect and learns he has terminal cancer. He's estranged from his teenage son and decides they're going to finish this house. I don't know if it would still hit me the same way, but on my 27th hour of pure wretchedness, this movie just crushed me. I should watch it again to see if it has the same effect."
Click for Larger Images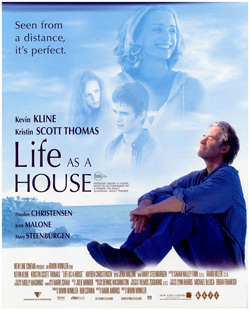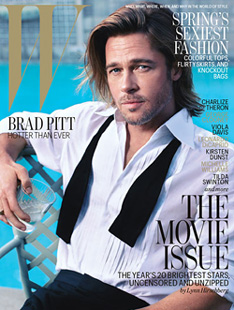 January 15, 2012 - Vanishing on 7th Street Available for Pre-Order in UK - Vanishing on 7th Street directed by Brad Anderson and starring Hayden Christensen, Thandie Newton, John Leguizamo is available in Region 2 format for pre-order from Amazon UK. The title will be released February 20, 2012 in the UK.
Vanishing On 7th Street DVD (Female First UK)
"Vanishing On 7th Street fuses apocalyptic thriller and horror together to bring us one of winter's most haunting and genuinely scary films. This race to stay in the light stars an award-winning cast in Golden Globe nominee Hayden Christensen (Star Wars: Episodes I-III, Jumper), Emmy Award winner John Leguizamo (Moulin Rouge!, Carlito's Way, Romeo + Juliet, Ice Age), BAFTA Award winner Thandie Newton (Mission Impossible II, 2012, Crash) and up-and-coming teenage R&B sensation Jacob Latimore (One Tree Hill), as the handful of survivors."
"Vanishing On 7th Street combines the old-age phobia of the dark with a striking cinematic experience. Director Anderson skillfully executes this subtly disturbing film to target our dread of what happens when the light goes out... "
Click for Larger Image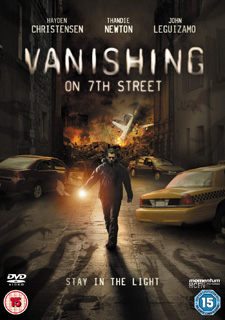 January 4, 2012 - Runelords Movie Producer Asking Fans to Vote for Cast - Vote for Hayden Christensen - The author of the Runelords novel, David Farland, with Runelords Movie Group is producing the upcoming movie based on the popular medieval fantasy book series. The writer is asking fans to vote their casting choices which includes Hayden Christensen as Gaborn, one of the main characters in the first book. "It's a career-making role," says Farland. You are allowed to vote only once per poll. Voting ends January 31, 2012 so spread the word.
Character: Gaborn Synopsis
"In this big budget film, the part of Gaborn is endearing. He is an idealistic young man living an ideal life in a dark world until he starts to question the status quo, whether it is ethical to take away the strengths of others for your own whim. As his world is thrust into chaos, Gaborn struggles to live up to his own ideals and it gets him into an epic conflict that threatens the entire world." Source
Press Release
..."Prince Gaborn, a strong young idealist that falls head-over-heels in love with Princess Iome. He is a warrior, so he has to be lean and he's going to get some magical treatments that are created by brands on his body. So he basically has to look good with his shirt off. There we boiled it down to Zak Efron, Hayden Christensen or Kellan Lutz. Now we want to see what the fans have to say." Full Press Release
Click for Larger Image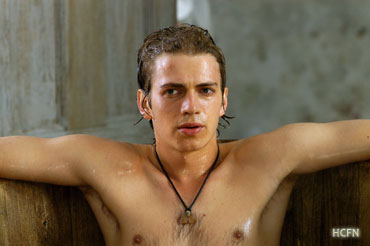 Information included here is "courtesy of David Farland Enterprises. David Farland has worked in Hollywood as a film "green lighting" consultant, a producer, scriptwriter and has published over fifty novels including work with the Star Wars and Mummy franchises. His staff can be reached at DavidFarland.com
December 2011 Archive