Outcast is Hayden Christensen's first onscreen kiss in a Chinese film.
Click for Larger Image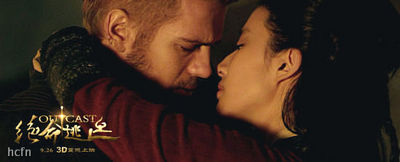 Outcast marks Hayden's first screen kiss in Chinese film but not his first kissing scene with a Princess. Chinese news site Sina noted that Hayden coincidentally has kissing scenes with another Princess played by Natalie Portman in the Star Wars films. Natalie actually played a queen in Star Wars Episode II: Attack of the Clones but we get it. Hayden has had other kissing scenes with royalty. It seems that filming a kissing scene in China however is a big deal because they wrote a whole article about it. I'll try to get it translated and add more to this article later but for now here are movie stills of Hayden and Liu Yifei kissing by firelight in Outcast. Source: Sina
Update 2: Click the pictures in this article for new HQ movie still images from Outcast. (Thanks to Marcy for the heads up.)
Update:There seems to be a little bit of embellishment to the above linked report about filming the kissing scene, maybe to make it seem more romantic but Liu Yifei has posted to Weibo today to deny the story details. In other words, take it with a big grain of salt.
"...[Google Translate]The last war I really love this movie, but please do not write the article I have not said in the report are true thanks to more responsible..."
The pictures of Hayden kissing Liu Yifei in a scene from Outcast were posted to celebrate the Tanabata Star Festival which is a romantic festival like Valentine's Day remembered in China and Japan. The origin of Tanabata is the story of two lovers separated across the stars who can only be reunited once a year on Tanabata.
Click for Larger Image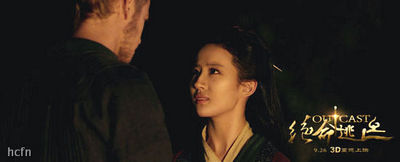 Click for Larger Image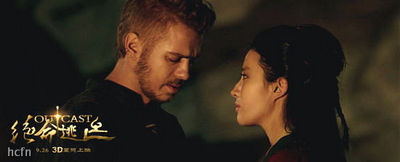 Click for Larger Image