Hayden Christensen.....Barbados Happy [Part 2]
More from Barbados May 24th when Hayden and Rachel snorkeled with sea turtles and Hayden and friends, feeling the need for speed, went wakeboarding on the "Great Big Mable" while Rachel enjoyed watching from a safe distance on board the boat.
Hayden Christensen....Because I'm Happy....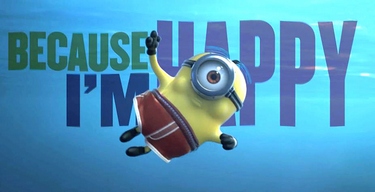 Quoting from the popular "Happy" song is easy today because when you look at pictures from Barbados of Hayden and Rachel from recent days it could definitely be their theme song. I know, I know....this is a fansite for "just" Hayden, some will say, but over the last few days their happiness has become contagious so this is a break from the usual news to take a little time to celebrate a special occasion in Hayden and Rachel's life. There were happy pics of Hayden and Rachel (mom and dad to be) relaxing and having fun on vacation in Barbados. More happy coming soon.....
Hayden Christensen to be a Dad
Click for Larger Image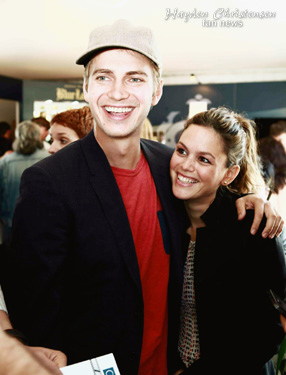 Hayden and Rachel are reported to be expecting their first child according to sources who confirmed to E!, People and US Weekly who first reported the news. There has been no official comment from their reps but neither have there been denials to the numerous international articles reporting the story for the last 24 hours.
I am very happy to congratulate Hayden and Rachel on this milestone in their lives along with so many fans worldwide who took to social media yesterday to add their enthusiastic and heartfelt wishes. We can only imagine their joy at becoming first time parents and wish Rachel good health and both Hayden and Rachel a healthy little one and a lifetime of happiness. Best wishes Mama and Daddy.
In a recent interview while promoting his new fashion line for RW&Co, Hayden spoke a little about his relationship with Rachel. Not one to ever give to much personal information in interviews, Hayden was said to clearly light up when he talked about Rachel and mentioned being a dad one day. Recent Chinese interviews tried to create a little matchmaking between him and Outcast actor Li Yifei but Hayden diplomatically answered that his co-star is very talented and beautiful but he already has a girlfriend.
"He bounces his ideas off Bilson, who he's had a mostly-on relationship with since they starred in 2008's Jumper. They live together in L.A.'s historic Los Feliz neighbourhood. SShe has great style," he says, lighting up at the mention of her name. "I would say, "This is our sample, what do you think?" And she would give me the thumbs up or down.""
Click for Larger Image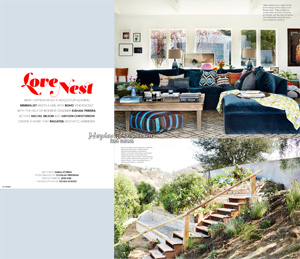 "He speaks hesitantly. Talking about himself, it turns out, is not his favourite thing. "I'm not very good at self-description," he admits. He even shirks the pressure to Tweet, post and Pin. "I've never had any social media, ever," he says..."
"It's an uneasy fit with his celebrity job description. When the 2002 and 2005 Star Wars prequels were released, his face was all over...

Every time a new Anakin tie-in was minted, he received it in the mail. Today, those action figures, cereal boxes and Burger King watches hold silent vigil over a storage locker. "I don't show it to people," he says. "I don't go there. It's just for when my kids want to see them one day.""
And what does Rachel have to say about her guy?
Health Magazine - June 2014
""He's so incredibly supportive and considerate. It's so basic, that should be there. Because these things are so much more important when you're older....I've been in my relationship for seven years, so we've grown up together in a way. This is my partner, my support, just there for me no matter what. And vice versa.""
Hayden Christensen's Glacier Films has business at 2014 Cannes
Click for Larger Image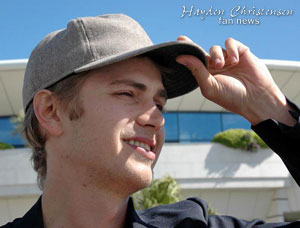 The Exchange and Brian O'Shea will handle international sales at Cannes for Producer Steven Schneider's horror pic, The Tank, which is to be distributed in the US by Open Road Films. Glacier Films is also producing from a screenplay by Kellie Madison who will also direct. Synopsis: The Tank follows test subjects training for a mission to Mars in an isolation tank.
"Producing alongside Schneider are Glacier Films, the company that Hayden Christensen (pictured), Tove Christensen, Sarik Andreasyan, Gevond Andreasyan, Georgy Malkov, Vladimir Poliakov launched one year ago and is backed by Russia's Renovatio."
First Outcast movie stills with Hayden Christensen and Nicolas Cage
The first Outcast movie still courtesy of Arclight Films featuring Hayden and Nicolas Cage have made it online. No doubt more treats will be popping up as the movie is scheduled to be released in September and October of this year [2014] in the US and China.
Archive - April 2014