OCTOBER 2010

October 31, 2010 - Rest in Peace George Hickenlooper - George Hickenlooper, who directed Hayden in Factory Girl, died suddenly on Friday apparently of natural causes in Denver. The Emmy Award winning director was preparing to premiere his latest film, Casino Jack, at the Starz Denver Film Festival. Our most heartfelt sympathies go out to his family and friends. His love and enthusiasm for filmmaking will be missed. Peace, George.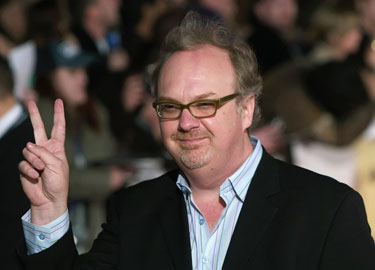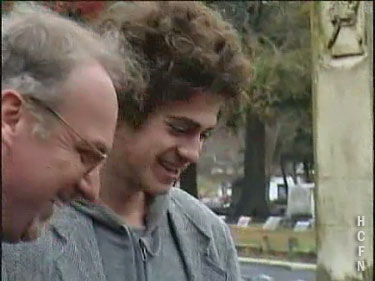 October 31, 2010 - Happy Halloween from Hayden Christensen Fan News - Time for all the Jedi out there to get out their lightsabers and battle the Dark Side. Have fun on Halloween and be safe.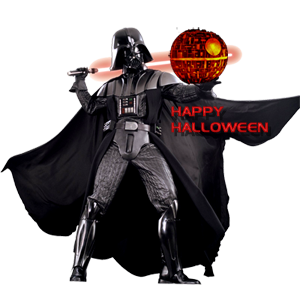 October 28, 2010 - Hayden Getting Ready for The Cold - Hayden's next project The Cold will be filming this winter in Canada (substituting for Idaho) under the direction of Daniel Calparsoro. Nationwide casting is already underway and continues for the next month for the film which is tentatively scheduled for a 2011 release date. Source
"The Cold" starring Hayden Christensen (Star Wars II & III, Jumper)
Plot: Idaho, USA - 7 friends head off into the wilderness to begin their annual hunting trip. As a snow storm gathers the big white out begins. Snowed in, cold and isolated, the men begin to question their friendship and loyalties. Soon they are terrorized by an unseen beast, what is stalking them? Is it the cold, starvation or has The Wendigo come to hunt them down?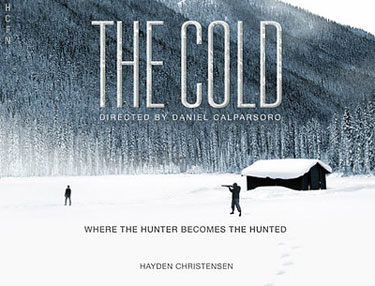 October 21, 2010 - Hayden in the Top 10 of Glamour Magazine's Sexiest List - Glamour Magazine has released it's annual list of the top 50 Sexiest Men of 2010. Hayden is in the top 10 at number 9 just after Gerard Butler and ahead of Channing Tatum. Source
Glamour Magazine's Sexiest Men of 2010 (See the whole list)
1. Robert Pattinson, 2. Taylor Lautner, 3. Ian Somerhalder, 4. Xavier Samuel, 5. Kellan Lutz, 6. Johnny Depp, 7. Justin Bieber, 8. Gerard Butler, 9. Hayden Christensen, 10. Channing Tatum, 11. Orlando Bloom, 12. Chace Crawford, 13. Chris Brown, 14. Justin Timberlake, 15. Christiano Ronaldo, 16. Ryan Gosling, 17. Ed Westwick, 18. Ashton Kutcher, 19. Jake Gyllenhaal, 20. Bradley Cooper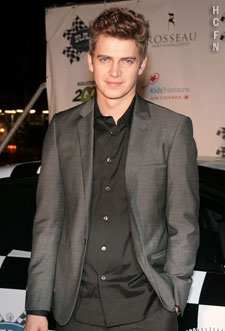 October 21, 2010 - Nominate Your Favorites in the 2011 People's Choice Awards - You can nominate Hayden and Takers. This is how it works. There are several categories to vote on. You are allowed to vote for up to 5 in each category. If you don't see your favorite, there is a blank where you can add your own fav (Hayden, Takers) and tick the box to add that name as one of your five. The top five will become the official nominees of the People's Choice Awards 2011!
You can vote daily right now. On November 9th, everyone will be able to vote again on the top 5 choices.
Just a thought, but Takers could be added to more than one category and Hayden and the cast of Takers can be added in mulitiple categories too so be sure to check it out and go through all the categories.
Category Suggestions:
Hayden for Favorite Movie Actor
Hayden for Favorite Action Star
Takers for Favorite Action Movie
Takers for Favorite onscreen team
Takers for Favorite Movie
Start Here!
Click to Nominate and Vote.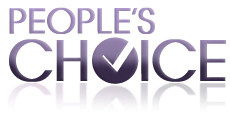 October 20, 2010 - Cast Your Vote for Hayden and the Crew of Takers in the 2011 People's Choice Awards - Takers has been included in the nominations as best action flick in the 2011 People's Choice Awards. There's a wide field of nominees and you can also add your own favorites but everyone can have there say. You can go to the People's Choice website right now and vote for the best action movie that includes Hayden Christensen, Paul Walker, Idris Elba, Michael Ealy, T.I., Chris Brown, Matt Dillon and Jay Hernandez. (Thanks to Ashla for the heads up.)
Click to Vote for Favorite Action Movie.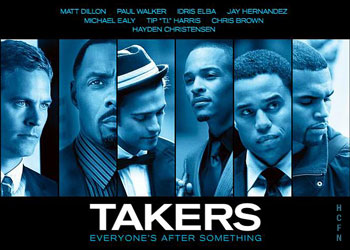 October 19, 2010 - Vanishing on 7th Street Gets Distributor and Release Date - Magnet Releasing and Wagner/Cuban have announced today that they will be distributing Hayden's latest film, Vanishing on 7th Street, with a release date set for some time in February 2011. (Thanks Lisa.)
Magnet Releasing Snags "the Troll Hunter" and Vanishing on 7th Street (READ MORE...)
"The Wagner/Cuban Company's Magnet Releasing, genre arm of Magnolia Pictures announced today that it has acquired US rights to Brad Anderson's VANISHING ON 7TH STREET. Starring Hayden Christensen, John Leguizamo, Thandie Newton and young R&B sensation Jacob Latimore, VANISHING ON 7TH STREET is a scary, character driven horror film that taps into one of humankind's most basic and universal anxieties: fear of the dark.
The film, which premiered at this year's Toronto Film Festival, was produced by Norton Herrick, Tove Christensen and Mandalay Vision's Celine Rattray, and is yet another smart and unconventional genre entry from Anderson (Session 9, The Machinist, Transsiberian), one of the most talented independent filmmakers working today."
"The US deal was negotiated by Magnet SVP Tom Quinn with Cinetic. Magnet will release the film theatrically in February, 2011."
Magnet Nabs Rights to Brad Anderson's 'Vanishing on 7th Street' (READ MORE...)
"VANISHING ON 7TH STREET is scary as hell, but it's the richness of its characters and the stellar performances that really make it stand out," said Magnet SVP Tom Quinn. "Brad Anderson has made an excellent, wholly original ghost film that is a perfect fit for the Magnet slate."
"We were captivated after reading the script, and are even more electrified by the finished film," said producer Norton Herrick. "Brad Anderson has done another masterful job. Vanishing is an intelligent thriller with terrifying overtones that will have people talking well after leaving the theater. Herrick Entertainment is pleased to be able to bring it to audiences through Magnolia's Magnet Releasing."
"VANISHING ON 7TH STREET is an apocalyptic thriller about the end of the world and it could not be placed in better hands than with Magnet Releasing, whose expertise in distributing genre films is par none," said director Brad Anderson. "I am excited to be working with them to bring the film to audiences across the country."

October 19, 2010 - REVIEW: Vanishing on 7th Street - Another review from the Sitges Film Festival by way of "Arrow in the Head" with some nice things about Hayden and the rest of the cast and crew. Watch out for spoilers if you're trying to avoid them. (Thanks to Ashla for the link.)
Arrow in the Head Review: Vanishing on 7th Street" (Read More...)
"Brad Anderson is an underrated talent; a director that has proven his chops with SESSION 9, THE MACHINIST and beyond and I was so pumped to see him back to chills and thrills via his new offspring VANISHING ON 7TH STREET. And although I initially came out of the theater slightly underwhelmed, the more I digested the film afterward, the more it scored points." "At the core though; this was a poignant character piece with an existential streak first. Our heroes eventually band together and mull over the happenings (God?), yearn for their loved ones and eventually evaluate their own worth. And although much like fighting The Borg, resisting the dark seemed futile, they still did and man was I rooting for them to make it. After the screening I was hit with an existential tidal wave. I mean our individual existence is very important to us, it means something, but within the grand scheme of things what is our value? Not much, if nothing. Man this is depressing me... a drink or continue review...hmm...continue review, the drink will wait.
Anderson wisely assembled a strong cast to act as the players in his despair charged game. Hayden Christensen proved once again that with the right director on his side, he can be rock it out of the park. Here, he took a somewhat unlikable role and made him endearing by playing up his layers. He was m anchor to the film, the man is talented, step off! :) On her end, the lovely Thandie Newton was uneven in places but got into the groove of things as we ticked forward. As for John Leguizamo...damn... he probably gave one of the best showcases of his career. Then again, I think I say that about every film he's in, he always seems to top himself. Love that guy! Finally we had a young teen in the house played by Jacob Latimore. And no he wasn't precocious, or too annoying... he felt genuine, which is always a plus.
Click for Larger Image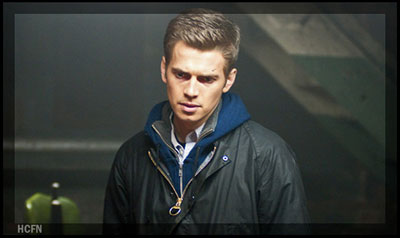 October 17, 2010 - Genesis Code Update - According to IMDb Pro, Brad Anderson is attached to direct The Genesis Code. Anderson would be replacing David R. Ellis as director if this becomes a done deal. As with Ellis, however, Brad Anderson had a couple of projects coming up soon so it's not known at this time where Genesis Code would fit on his list. (Thanks to Ashla and JforJ for the heads up.)
Genesis Code stars Hayden Christensen in the story of a former National Security Agency investigator trying to solve the murder of his sister and nephew, an investigation that unravels an international plot involving science and the Catholic Church. Paz Vega has been rumored to co-star. Myriad Pictures and Forest Park are set to produce with filming in Spain possibly some time in 2011.
In a Midnight Madness interview on the red carpet at the Toronto Film Festival, Hayden spoke about working with Brad Anderson again. You can see the video below in the news items on September 14th.
Q: Did you learn something from working with Brad Anderson?
Hayden Christensen - You always learn something when you work with a great filmmaker. Brad's a great storyteller and really passionate about figuring the characters out. I really enjoyed working with him. We're probably going to do another film soon.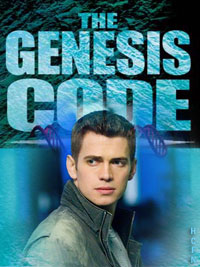 October 15, 2010 - Vanishing on 7th Street Gets Rated - Raising a few eyebrows around the movie sites this week, Vanishing on 7th Street received an MPAA R rating for language. Surprising, because as horror movies go, Vanishing by all reports is more of a thriller mystery with little blood or really violent horror. So one can only surmise that there were a few too many four letter words of the profane variety that produced the R rating. The small intimate cast of characters including Hayden Christensen, Thandie Newton, John Leguizamo and Jacob Latimore find themselves in a neighborhood tavern faced with a dire apocalyptic situation that no doubt ellicits a few expletives.
Pictured below: A Detroit city street during what appears to be rush hour is given the vanishing treatment. (Photo courtesy of Paul Andre.)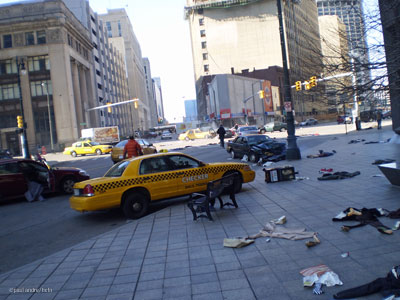 October 12, 2010 - Vanishing on 7th Street Gala Screening at Sitges Film Festival - Some reviews coming out of the screening at Sitges are being posted online. Some are posted below with a little help from Google Translate since most are in Spanish but you get the vibe.
Sitges Film Festival - Fifth Day
"The anticipated new film of Brad Anderson (Session 9, The Machinist), who made an appearance before the screening, arrived in early afternoon. "Vanishing on 7th Street" has created a difference of opinion. An exercise in apocalyptic plot, starring Hayden Christensen, John Leguizamo and Thandie Newton, Which starts with good planning from the moment when, after a power outage, people disappear, leaving only their clothes. Five survivors gather at a street bar in the film's title, and try to explain why they alone have managed to escape. But that is all, since the film is predictable and a bit sleepy in that the plot is teaching us, by way of flashback, what happened to each of them during the event. An argument stretched to make it long. Remarkable the moments at which the shadows try to catch the personages to suck them in. The film joke puts the scriptwriter when calling to the personage of Hayden Christensen, Luke."
"We all dread being of the few left alive on the planet. Or not? But be careful what you wish: I would not like to get into the skin of the protagonists of "Vanishing on 7th Street" Movie, somewhere between the apocalyptic and the "ghost movie" directed by Brad Anderson. The director of thrillers as earthly as "Transsiberian" and magnetic "The Machinist" hits soon this new skin, being the man who pulls the strings that scares when it is dark."
"Vanishing on 7th Street", something like "Fading in the street 7th ", seen today in competition here in Sitges, the characters have to try to stay in the light. That is, lamps, lanterns, candles ... Get away from it means to die instantly sucked into nothingness by supernatural forces, suddenly, have been "gobbled up" to all mankind, except those who were lucky enough to have a light at hand."
"There are few, counted, and the thing has no explanation. Are left to stand, and this, rather than the shocks of the movie a bit conventional in its development-is terrifying Anderson's proposal: to think that everything will be swallowed by shadows. Obsolete civilizations disappear, fade, die."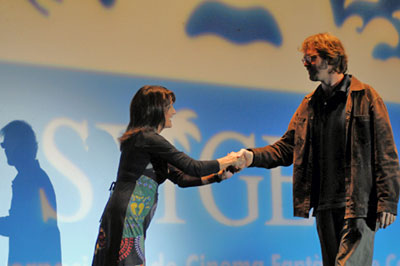 October 12, 2010 - Brad Anderson and Vanishing on 7th Street at Sitges Festival - Brad Anderson presented a gala screening of Vanishing on 7th Street at the 43rd Sitges International Film Festival in Spain on Monday. The screening marks the European premiere of Hayden's latest film to audiences at this years prestigious fantasy and horror festival. Audiences have been somewhat divided on the film but it has been widely described as thought-provoking. Pictured below is Brad Anderson on stage at the Sitges Film Festival. Source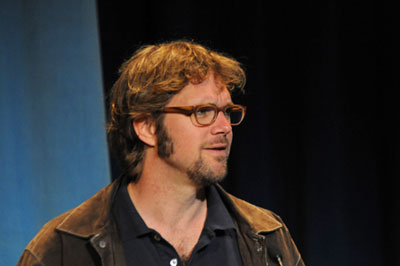 October 11, 2010 - Television Schedule Updates - Hayden's movie and tv listings have been updated in the column to your left.

October 11, 2010 - Happy Canadian Thanksgiving to Hayden and all our Canadian Friends - Our friends in Canada are giving thanks today. Here's wishing everyone a Happy Thanksgiving and that Hayden and his family have a wonderful celebration.
Leave a Happy Thanksgiving Message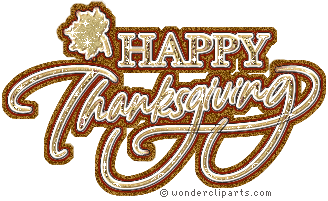 October 8, 2010 - Hayden Christensen in Vanishing on 7th Street - European Premiere - The 2010 Sitges International Film Festival of Fantasy, Sci Fi and Horror is underway in Spain this weekend. The festival, one of the largest fantasy, sci fi and horror festivals in the world, began on Thursday and continues in Sitges, Spain for the next 10 days. Hayden's latest project, Vanishing on 7th Street will be presented at it's European premiere gala on Monday, October 11th. Who's up for the Zombie Walk on Saturday night? You can even get 'zombified' for the big party with a free makeup session.Sitges Film Festival
Click for Wallpaper size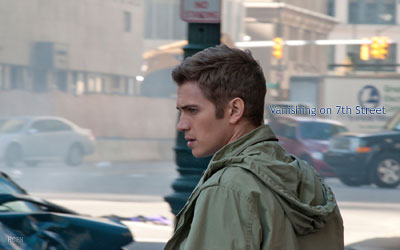 October 7, 2010 - Mike Zigomanis Hockey Memories of Hayden Christensen
Zigomanis has Blue and White fever (Read all...)
Mike Zigomanis isn't sure what the bigger thrill was - playing for his hometown Maple Leafs in the season opener on Thursday night, or playing on a line in minor hockey with Anakin Skywalker of Star Wars fame. Of course, when Zigomanis was 9 and playing on a line with childhood buddy Hayden Christensen, he had no idea at the time that his skinny winger would some day become a Hollywood big shot - though he did figure that his other winger on that Markham AAA squad, current Vancouver Canucks forward Raffi Torres, would make it to the NHL.
"Raffi was definitely better than me," said Zigomanis, with a laugh. "He was really good. I had to try to keep up with him. I just basically tried to dig out the puck and get it on his stick in the slot, that's about it." Zigomanis, 29, played with Torres with teams in Markham and North York, from the time they were about 8 until about 13, and he played with Vancouver-born Christensen for a couple of seasons as well.
"He was good, better than me," Zigomanis said of Christensen, who beat out a certain Leonardo DiCaprio for the role of Anakin Skywalker in the 2002 Star Wars flick, Attack of the Clones. "I was the weak point on the line. They carried me on their back a lot growing up." Zigomanis said he is thrilled for the success of his two former minor-hockey line-mates, but he said the biggest thrill was suiting up last night at the Air Canada Centre, having been a typical Toronto kid who was raised a devoted, though long-suffering, Leafs fan.
Zigomanis said he hasn't stayed in touch with his boyhood linemates much over the years, though he did get a shout out from Christensen during the 2010 Vancouver Olympics.
"He said that I was his favourite hockey player," said Zigomanis, who was playing for Djurgardens of the Swedish Elite League at the time. "My mom called me over in Sweden and said: "Hayden said you were his favorite player, give him a call." When I was in junior hockey, he used to come out to my skates. So I have to give him a shout out now. He is my favourite actor."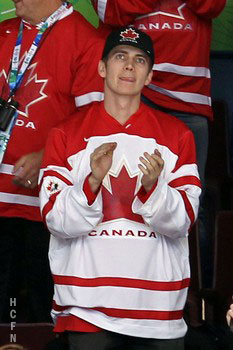 October 7, 2010 - Hayden Christensen on Entertainment Weekly's 2010 Top Celebs List - Hayden is named in the top ten of Entertainment Weekly's top 40 celebs under 40 list for 2010. According to MTV news and other sources Hayden made the list along with " "Avatar" star Sam Worthington, Daniel "Harry Potter" Radcliffe, "Twilight" heartbreakers Robert Pattinson and Taylor Lautner, Jaden Smith, Orlando Bloom, Shia LaBeouf, Tobey Maguire and Zoe Saldana" to round out the top ten. Source: MTV News. Also: Canoe
Click for larger image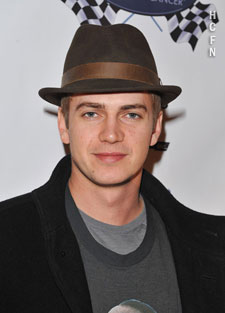 September 2010 Archive