Hayden Christensen for RW&CO Launch
RW&Co. dressed out their Eaton Centre location in Toronto for the official launch of Hayden Christensen's capsule collection Wednesday night. Flying in from the set of his current movie project Outcast, Hayden was decked out completely in clothes from the collection. He walked the red carpet and met with the press to answer questions along with Joe Fezzuoglio RW&CO.'s Men's Merchandise Manager, who worked with Hayden on the collection's development.
The party lasted into the night with SkyVodka Canada providing refreshment and even a drink mixed and named after Hayden. SKYY LEMON-AYDEN made with SKYY Vodka, Lemonade, Soda, Simple Syrup and Mint. Hayden gave several video interviews which I'm sure we'll see in coming days. Hayden may be flying right back to China to wrap production on Outcast which is scheduled to end about November 9th. Pictures of Hayden below and in the gallery. More coming soon. RW&Co Launch Gallery
Click for Larger Image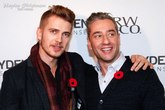 Click for Larger Images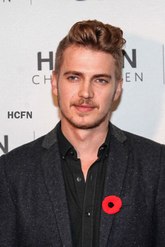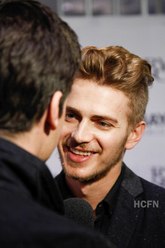 Click for Larger Image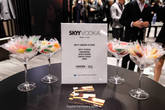 Hayden Christensen RW&Co. behind the scenes video.
Just a few days until Hayden Christensen launches his new capsule collection for RW&Co. Here is a behind the scenes look with Hayden at work in the design offices of RW&Co and filming of the promo which took place at Hayden's farm in Toronto.
Hayden Christensen RW&CO. behind the scenes photos.
Star power at RW&CO. - Hayden Christensen's new line. - This is RW&CO.'s first design collaboration, and they picked a great partner. Vancouver-born Hayden Christensen, better known to the world as Anakin Skywalker, has come full circle with his 20-piece collection for Holiday 2013, available as of November 7th. "Growing up in Canada, my siblings and I always loved shopping at RW&CO. I'm excited to partner with a brand I feel such an authentic connection to, and I'm looking forward to wearing my designs." We're looking forward to seeing him in them. Source: TorontoEatonCentre.com
Hayden chose his farm in the Toronto countryside as a the location for videos and photoshoots for his new collection with RW&Co. See the pictures below and more in the photo album here
Click for Larger Images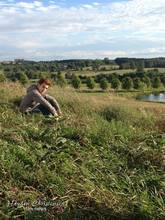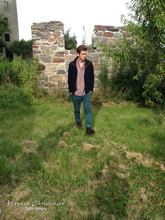 Click for Larger Images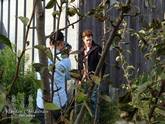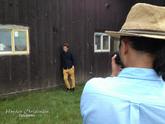 Hayden Christensen interview for China's CCTV News
A joint film venture between China, the US and Canada, "Outcast" is currently in production in Beijing. A promotional tour has brought the film's stars including Nicholas Cage to the Chinese capital. CCTV News sat down with co-star Hayden Christensen to talk about his China experience, the new film and of course "Star Wars".
Hayden Christensen and Nicolas Cage - Outcast Press Conference Video
Hayden Christensen and Nicolas Cage spoke about their experiences filming Outcast in China during the press conference for the film in Beijing.
Nicolas Cage - Very impressed with the people and the culture of the people. "I meant it when I said I love your food." The presence of the premiere state of the art studio China is building makes him want to have a base in Hong Kong so he can work more in Chinese films.
Question: What is it like working with Liu Yifei and Nicolas Cage?
Hayden - "Both are a pleasure. To get to work with Mr. Nicolas Cage has been a great honor for me. He's a legend and icon and one of my personal favorite actors so it's been a real treat."
"Getting to work with Ci Ci [Liu Yifei] has been incredible. She has amazing poise and just has a real presence on camera and gives a lot as an actor. So she's very generous. It's great."
Nicolas Cage talks about Hayden during Outcast Press Conference.
Nicolas Cage recently earned the appreciation of multitudes of Hayden Christensen fans around the world. In this linked video during the Outcast press conference Mr. Cage explains why he wanted to be a part of the project. Press Conference Q & A transcript below.Video Source: Sina
Click for Larger Image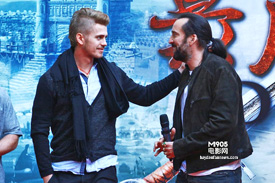 Nicolas Cage - "I'd always wanted to do a movie here...When i found out i could possibly support Hayden is this movie and to be in one of my favorite countries in the world I said yeah, I want to do that."
Audience Question - This is your first time shooting a cooperation film in China. What kind of expectations do you have for Outcast?
Nicolas Cage - "Well I try not to have too many expectations. What's most important to me in my criteria is do I like the people I'm working with and do I like where I am. Those are the two main requirements."
Click for Larger Image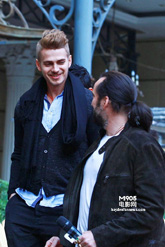 "So having seen Hayden...his....what I respond to....his very kind of edgy and dark superb work with George Lucas, who's a very dear friend of my family, I wanted to work with Hayden. I wanted to support Hayden."
"But also as you know I have a very good relationship with China so the idea of working with Hayden in China and also to get to work with all of your actors here...your actors from China was a new experience for me that I was extremely looking forward to. And so I'm happy to say that it's been an outstanding Outcast experience."
Hayden Christensen attends Outcast Press Conference
Filming is not quite finished on Outcast but Hayden Christensen and the cast were in attendence for a press conference held in Beijing during a break in filming due to a location change. Filming should continue until about November 9th. Joining Hayden were Nicolas Cage, Liu Yifei, Director Nick Powell, Summer Jike, Bill Su and Coco Wang. Pictures below and more in the gallery here.
Click for Larger Images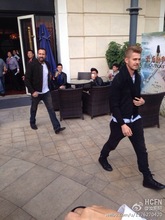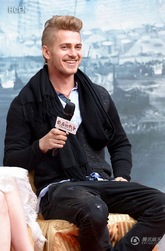 Click for Larger Images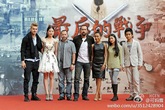 More Photos of Hayden Christensen from the Set of Outcast
Hayden Christensen continues work on his new movie Outcast now filming in China. Hayden plays battle weary Arken, a Crusader, disillusioned with the war who makes his way East along the Silk Road to China where he meets a princess in need of help to get her brother safely into the hands of allies. Trailing them is their brother who has killed their father and seized the throne for himself.
Nicolas Cage co-stars as Gallian, another Crusader, who has also found his way to China. Liu Yifei is Princess Lian and Bill Su is Prince Zhou. The romantic historical drama makes it's way to theaters some time in 2014. Below are pictures of Hayden on the set of Outcast filmed September 25. Hayden, with broadsword in hand, has a word with A stunt coordinator while getting ready to film.
Click for Larger Images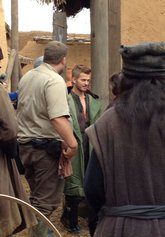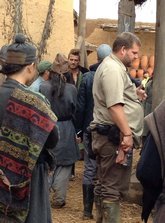 Click for Larger Images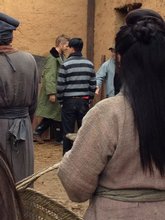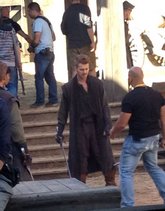 Hayden Christensen on the Set of Outcast in Hebei
Hayden Christensen is pictured on location around Beijing, Hebei, Baoding. Several scenes appear to take place in a fortress in the desert where Arken has taken Princess Lian and Prince Zhou as they try escape their murderous brother.
Click for Larger Images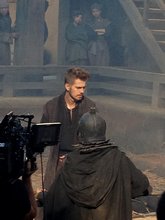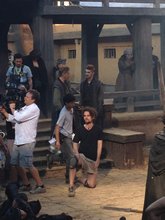 Click for Larger Images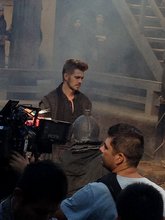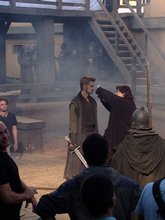 Click for Larger Image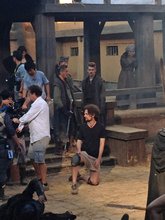 Hayden Christensen on the set of Outcast
Hayden Christensen is pictured on the set of Outcast in what appears to be a fight scene involving broad swords. Filming is still under way on the movie currently filming in locations around Beijing. We've seen Hayden growing out a beard and mustache for this role but his hair seems to be dramatically different than we've seen in other movies with the sides shaved close and the top and back left longer.
Click for Larger Image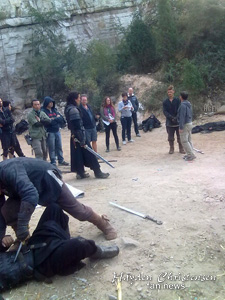 Click for Larger Image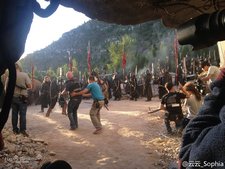 Hayden Christensen for RW&CO - 7 Must Have Items
The Globe and Mail previews Hayden's fall/winter fashions for RW&Co, featuring items and price points from the collection. Source: The Globe and Mail. More styles in the photo album. Hayden for RW&Co. - Fashion.
Click for Larger Images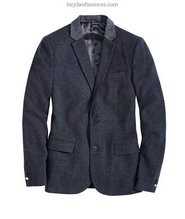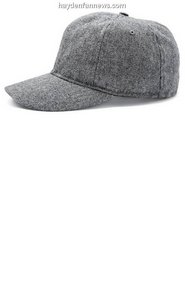 Click for Larger Images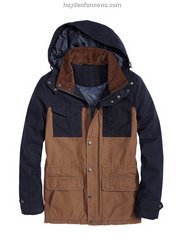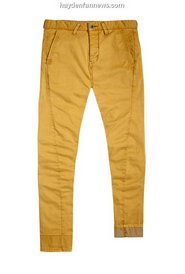 Hayden Christensen - Detail Man
Hayden Christensen most at home on his farm but ready for a "Return Engagement".
Yes, we've been missing him and we were always happy when he would suddenly appear out of nowhere for a brief sighting here and there. Now Hayden says he is back from a three year break and looking forward to making more movies and being a part of the creative process as well.
He didn't waste any time. Back in April it was announced that he would be filming American Heist as part of his new production company Glacier films with brand new partners from Russia and his brother Tove. In May he was at Cannes taking care of Glacier Films business with his partners. Not long after filming on American Heist started in July, it was announced that he would be producing Cooties a film starring Elijah Wood which is now in post-production. Filming recently began on another project in China. Outcast is currently filming with fellow cast members Nicolas Cage and Liu Yifei on location in Yunnan Province.
November marks the debut of Hayden's collaboration with RW&Co of Canada for a new men's clothings line that will be available just in time for the holidays. You can find below magazine scans for Men's Fashion which is available to pre-order here: St. Joseph Media: Product Page
Click for Larger Image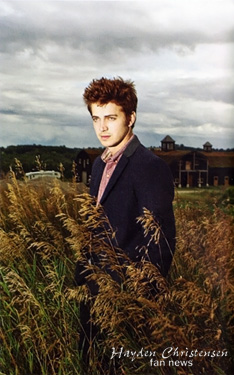 Click for Larger Images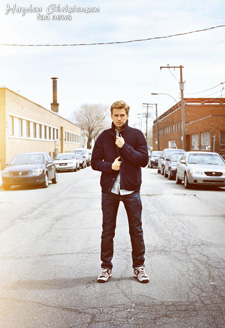 Click for Larger Images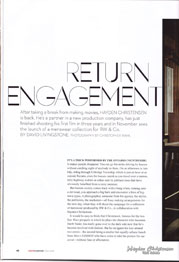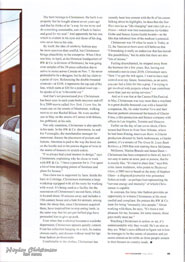 September 2013