---
Articles and Interviews
---
August 23, 2008 - David Leland Heads Into 'Virgin Territory' - What started as an idea to make an updated film version of Giovanni Boccaccio's The Decameron ended as Virgin Territory, a bawdy period comedy heading to DVD ($26.97) Aug. 26 from Anchor Bay Entertainment.
Virgin Territory stars Hayden Christensen as Lorenzo di Lamberti, a lovable scoundrel with plenty of ladies-in-waiting. But the one he wants is the one he can't seem to have, lovely Pampinea (Mischa Barton), who is betrothed to marry Count Dzerzhinsky ("Brothers & Sisters'" Matthew Rhys) and is also being vigorously pursued by villainous nobleman Gerbino (Tim Roth).
The DVD is being released under Anchor Bay's new Unzipped label, and as such, offers sexy special features including uncensored scenes deemed too provocative for the film itself. Featurettes include "David Walliams: Cart Pusher" and one on designer Roberto Cavalli's costume work. Author: BILLY GIL Read More...
August 22, 2008 - Rome - A film by British director David Leland updating one of Italy's most famous literary works in the style of Hollywood gross-out movies is to open in Italy next month. Decameron Pie, which takes its name and a slice of inspiration from teen comedy blockbuster American Pie, is a retelling of the famously ribald Decameron stories by 14th-century poet Giovanni Boccaccio.
Mischa Barton and Tim Roth star in the film loosely based on Boccaccio's lively collection of stories, in which sexual misadventures were a frequent theme. Italian pin-up actresses Elisabetta Canalis and Anna Galiena appear as naughty nuns keen to be seduced by hero Hayden Christensen, the Canadian actor who played the young Darth Vader in the Star Wars films.
Decameron Pie will be in Italian cinemas from September 5. (by Fiona Winward). (ANSA) Read More....

Lorenzo Runs - I've put together a slideshow of pictures and set it to the music score of Ilan Eshkeri from the soundtrack of Virgin Territory.
Click on the video to go to YouTube for the high quality version.
Virgin Territory International Posters and DVD Covers. Click to Enlarge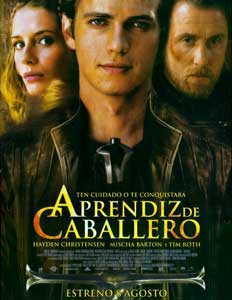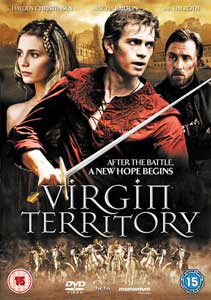 Email: Hayden Christensen Fan News