APRIL 2011

April 28, 2011 - Hayden Christensen as Anakin Skywalker - Tragic Hero - [Screen Junkies] - "Who are the most remarkable modern tragic heroes in movies? Tragic heroes have a sacred place in classic literature, striking the heart of the reader as they move mountains only to end up the pawn of fate. Movies today serve to pull the same deeply emotional strings of the viewer when the tragic hero role is done well. Feel sorry for them, be inspired by them or both, that is your choice, but these modern tragic heroes are sure to reach something deep inside of you."
Screen Junkies - Modern Tragic Heroes In Movies (Read more...)
2. "Anakin Skywalker Played by Hayden Christensen, Anakin Skywalker is one of the most well known villains of the past 40 years, but in this prequel to the renowned "Star Wars"saga, we are taken on a journey through a heroes rise and fall. A Jedi master destined for greatness, Skywalker cannot accept a tragic fate we all know is already sealed. Sacrificing everything he has learned and upheld to preserve a love he will lose, Skywalker must in the end become the epitome of the downfall he did everything to avoid, making "Star Wars III: Revenge of the Sith" a remarkable display of modern tragedy in the movies."
Click for Larger Image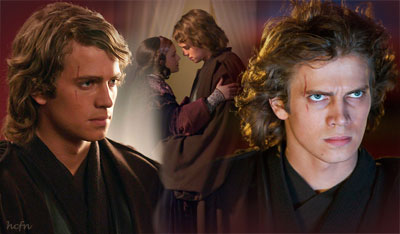 April 21, 2011 - Hayden Christensen in Awake Coming Soon to Japanese Cinemas - According to the Official Japanese Twitter, the movie Awake starring Hayden Christensen and Jessica Alba will be in Roadshow Theaters throughout Japan starting May 21, 2011. The movie's official twitter posted a picture of a 3D theater billboard of Hayden recently and is shown below.
Awake - Official Movie Site - Japan
Awake - Trailer (Japanese subtitles)
Click for Larger Image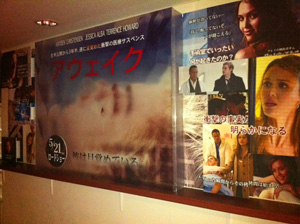 April 20, 2011 - Hayden Christensen Birthday Picspam and Bio - We're continuing the celebration all this week and wishing Hayden a Happy Birthday wherever he is. Here are some pictures of Hayden from his early years in film with a little biography to be continued tomorrow. You can post your comments on the Birthday Page.
At the age of seven, Hayden was seen by an agent when he went with his sister Hesja who was being interviewed for a commercial. Hayden was also chosen to appear in commercials and then theater and his first television role on the Canadian Soap Opera Family Passions. Acting became one of his favorite pastimes as a kid growing up in Toronto, Ontario in Canada.
Click for Larger Images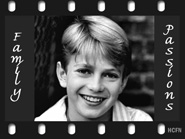 Hayden's first speaking role on the big screen came in 1994 in John Carpenter's "In the Mouth of Madness" as a seemingly normal paperboy in a movie otherwise filled with...well...madness. Next he appeared in the tv movie "Love and Betrayal: The Mia Farrow Story" in 1995. Also in 1995, Hayden played a kid (John Ryan) growing up at odds with his childhood friend in "Street Law" aka "Law of the Jungle".
Click for Larger Images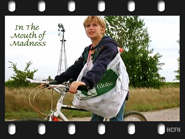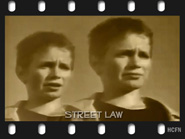 Also in 1995, Showtime's science fiction movie "Harrison Bergeron" based on a story by Kurt Vonnegut had a young Hayden Christensen secretly enjoying a forbidden jazz music video. He followed in 1996 with a more substantial role playing Teddy in the tv movie drama, Danielle Steele's "No Greater Love" on NBC.
Click for Larger Images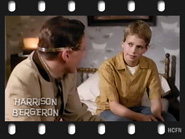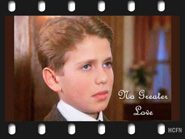 Acting became quite the extra curricular activity for Hayden but it wasn't the only one. Hockey remained another fav pastime but most of his friends never new as they were growing up about Hayden's acting career. He wasn't sure they would understand about his other hobby.
To Be Continued
Click for Larger Images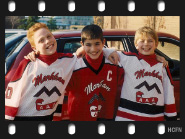 April 19, 2011 -Post Your Birthday Greetings for Hayden! - The Birthday page is up and you're all invited to post you birthday greetings, videos, creations and dedications for Hayden. Please keep it appropriate for a general audience and read the posting guidelines before commenting. Have fun!
Click to go to the 2011 Birthday Page.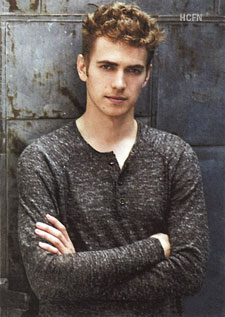 April 19, 2011 - Happy Birthday Hayden Christensen! - I know everyone joins me in wishing Hayden a wonderful day on his Birthday. Please check back a little later today for the a special birthday page where you can post your birthday greetings, artwork and dedication videos. We'll be celebrating all week so stay tuned.
Click for Larger Image


April 12, 2011 - Theodore Roosevelt High School Reviews Shattered Glass - (Washington, D.C.) Students Elizabeth Speight and Kayonna Jones from Theodore Roosevelt Senior High School have posted their reviews of Shattered Glass which starred Hayden in the title role.
Movie Review: Shattered Glass Click to read more...
You should watch "Shattered Glass" - by Elizabeth Speight
In the movie Shattered Glass there were so many things going on that you had to keep your eyes on the scene. The movie had a lot of flashbacks that I really liked. Stephen would tell stories about his past accomplishments throughout the movie.....The movie had a lot of different things that were good but the thing that really caught my attention about the movie was the acting. You could really see the actors get into their characters.
In "Shattered Glass," Stephen Glass gets crushed into shattered glass - by Kayonna Jones
"This is The New Republic, remember? Nothing slides here. If you don't have it cold, you don't turn it in. Ever." However, in the award-winning film Shattered Glass--starring Hayden Christensen as the entertaining, manipulative, star writer of The New Republic Stephen Glass; Charles "Chuck" Lane (Peter Sarsgaard) as his Editor; and Adam Penenberg as the writer for Forbes magazine--you're in for a thrill. This drama-filled movie follows the life of 24-year-old Stephen Glass through all of his trials and tribulations.
Click for Larger Image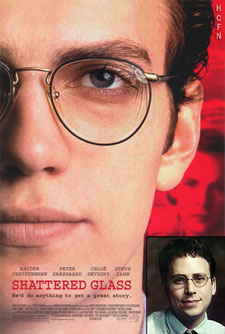 March 2011 Archive