December 25, 2012 - Happy Holidays from Hayden Christensen Fan News - Happy Holiday wishes to fans around the world. Happy celebrations with family and friends and peace too all.
Click for larger image.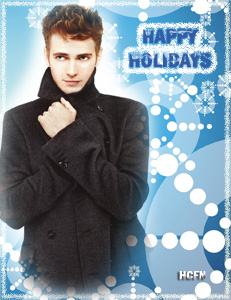 December 16, 2012 - Hayden Christensen globetrotting to Moscow, Beijing and back to LA. - Hayden made a stop to visit friends in Moscow on his way to Beijing in November and attended the Beats by Dr. Dre party at the Soho Room. Tove Christensen also attended along with Dr. Dre and wife Nicole, producer Jimmy Ayvinom, Marat Safin , Alexander Ovechkin, Maria Kirilenko, DJ Nicky Romero, producer George and Anna Malkov Khil'kevich. Hayden made the trip to Russia before leaving for Beijing for the official announcement of a co-production deal for his new movie Outcast also starring Nicolas Cage.Source

Click for larger image.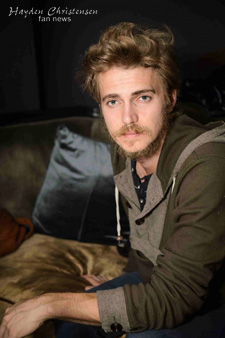 Click for larger image.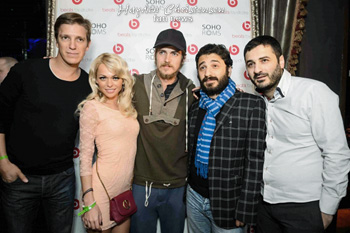 December 2, 2012 - Video: Comments by Hayden Christensen on stage during Beijing Launch of Outcast. - The launch of the International movie Outcast included remarks by Nick Powell and Hayden on stage during the event. Hayden thanked everyone for having them and was excited to talk about the new movie. You can hear his comments in the video below and view the official launch ceremony. The title of the film in China will be The Last War.
If the video doesn't work, you can visit the site to view it HERE.
November 2012 Archive