Go Back - January 2010 Archive

February 28, 2010 - Hayden with Fans - Some lucky fans got to meet Hayden while he was in Vancouver for the Olympics.
Click for Larger Image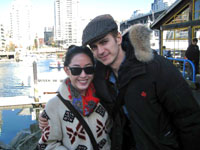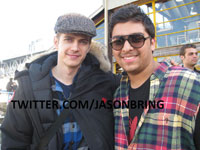 February 27, 2010 - Photo Album Update - Pictures of Hayden in Vancouver for the 2010 Olympic Games have been added to the gallery. Hayden is pictured below after leaving the Hudson's Bay Co. Olympic Suite wearing some cool gear.
2010 Olympics-Vancouver Album.
Click for Larger Image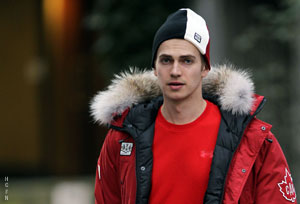 February 25, 2010 - Hayden wearing Canada Goose - Hayden has been spotted all around Vancouver this past week wearing a warm and comfy looking fur trimmed parka. The red,white and blue patch on the sleeve identifies it as a coat with a long-standing Canadian history and a lot of tradition behind it. The Canada Goose company that manufactures the jacket has been around 64 years and is now finding that it represents style and comfort as much for everyday cold weather wear as it is a necessity for the those who regularly work out in the harshest arctic elements.
"But perhaps the most successful relationship for Canada Goose has been with film crews, who, according to Reiss, have put Canada Goose onto Hollywood radars. The company doesn't pay stars to wear its product, but plenty have chosen to on their own: Matt Damon, Hayden Christensen, Maggie Gyllenhaal and teen-idol Hilary Duff have all been photographed wearing the company's jackets in public. They've also shown up onscreen. Nicolas Cage wore a Canada Goose parka in National Treasure (2004), Jessica Alba appeared in one in Good Luck Chuck (2007) and, most recently, Kate Beckinsale donned one for most of Whiteout (2009)." Source: CTV News
Hayden Out in Vancouver in his Canada Goose Parka
Click for Larger Image

February 24, 2010 - Hayden Christensen Attends Elimination Hockey - Hayden watched as Canada defeated Germany by a wide margin in the Olympic Hockey elimination round yesterday at the Winter Games in Vancouver. Canadians are breathing a collective sigh of relief after the Canadian team defeated Germany 8-2. Hayden still has to be nervous about the teams chances as they fight their way through some tough teams on their side of the tournament bracket for a chance at the finals.
From Twitter
@katarinabitt - Don Draper in the suite beside me at Canada vs. Germany!!!! (And hayden christiansen) http://tweetphoto.com/12325200
Click for Larger Image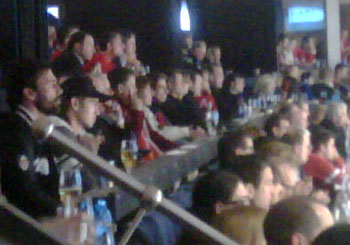 February 24, 2010 - Club Bud Red Carpet Video with Hayden - Brad Blanks interviews Hayden at the Club Bud NHL Party. Hayden is asked about Jumper 2 the sequel to the poplular movie released in 2008 and his thoughts on the Canada vs USA hockey game played on Sunday.
Click to go to Video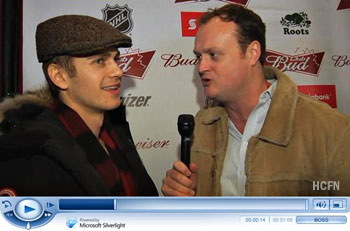 February 23, 2010 - Takers Settles in for August Release Date - Movie News - According to T.I.'s manager and Grand Hustle label partner Jason Geter: "We did a deal with the film studio Screen Gems for the movie 'Takers' with T.I. Both the album and the film are coming out at the end of the summer," Geter said. "So, yeah, we have a release date."
"Takers" is about a last big heist by a group of criminals being pursued by a hard boiled detective and stars Matt Dillon, Zoe Saldana, T.I., Chris Brown and Hayden Christensen and will be in theaters August 20.
February 22, 2010 - Hayden Christensen at the Olympics - More pictures of Hayden at the 2010 Olympics in Vancouver. Besides attending Club Bud and the Canada vs USA hockey game, Hayden and Rachel toured the city, visiting Hudson Bay Company for official Olympic wear and taking time to take a few pictures with fans and just generally enjoying the Winter Games atmosphere.
Click for Larger Image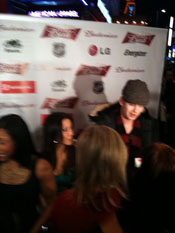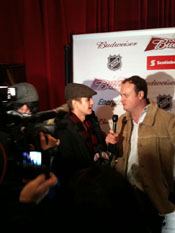 Click for Larger Image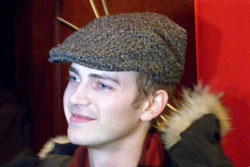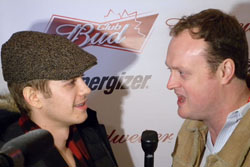 Click for Larger Image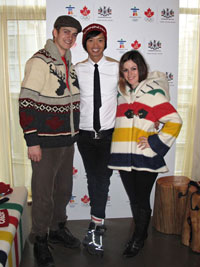 February 21, 2010 - More Hayden Christensen Winter Olympic Coverage - Another article about Hayden attending the Olympic hockey game.
Digital Sports Daily - VANCOUVER, BC - FEBRUARY 21: Actor Hayden Christensen supports team Canada as Canada plays against the United States during the ice hockey men's preliminary game on day 10 of the Vancouver 2010 Winter Olympics at Canada Hockey Place on February 21, 2010 in Vancouver, Canada.
February 21, 2010 - US-Canada Hockey Draws Celebrity Fans - NHL spoke to Hayden about the big grudge match everyone in Vancouver was talking about today.
"While both Phelps and Blair were all smiles during a game that broke the Americans' way early and late, Canadian actor Hayden Christensen (the "Star Wars" prequels) was nervous due to the USA 3-2 lead going into the third period.
"Beyond nervous," said Christensen, dressed in a Canada home-white jersey and sporting a black-and-red-trim Team Canada while sitting in Section 117, Row 23. "It's been an amazing game but I don't like the score right now."
Christensen lives in Vancouver and said "it's incredible, such a treat for all of us to have the Olympics in our city." He is a Canucks fan, but also roots for NHLers Raffi Torres (Columbus) and the well-traveled Mike Zigomanis (right now playing for Toronto's top minor-league team).
"I played hockey with both of them growing up," said Christensen. "I dreamed about becoming a pro hockey player, just like most kids [in Canada]. I love the game." " NHL Vancouver
February 21, 2010 - Hayden Christensen and Rachel Bilson Attend Olympic Hockey Game - Sunday afternoon Hayden and Rachel were in the grandstands watching the Olympic hockey game between Canada and USA men's teams. USA won the game 5-3 but Canada still has a shot for a medal when they play Germany later this week. Hayden showed his support by wearing a Canadian Hockey jersey.
Click for Larger Image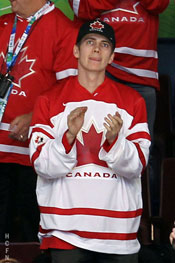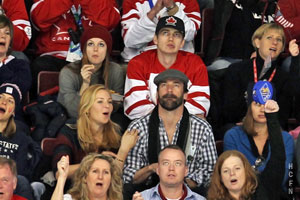 February 21, 2010 - Hayden Christensen at Club Bud NHL Party - If you stayed up late last night you got my tweets and posts about Hayden and Rachel appearing on the Club Bud red carpet and got to watch live streaming of the event. Brad Blanks had intended to talk to Hayden and Rachel. In a cute move, Rachel ducked and scooted behind Brad leaving him a little wide eyed and then it was on to talk to John Hamm and then Hayden.
The event was also sponsored by the NHL and we all know why Hayden would want to be there. The Stanley Cup trophy even made it inside the party. That had to be a must see for hardcore hockey fans. This afternoon Canada plays USA in the hockey preliminaries at the 2010 Olympic Winter Games. Do we even have to guess who Hayden is pulling for.
Click for Larger Image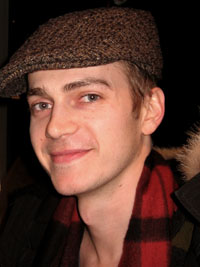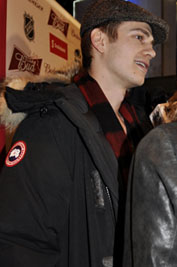 Click for Larger Image

February 21, 2010 - Hayden in Vancouver at Club Bud - Hayden spoke to Brad Blanks on the red carpet at the Club Bud event on Granville Street held during the Olympic games. Wearing a fur trimmed parka, newsboy cap and red and black scarf, Hayden stopped to answer a few questions.
When asked if there would be a Jumper 2, Hayden said they are figuring it out now. Brad also asked if Hayden and Rachel would both be in it and Hayden said they would definitely do it.
He was asked what he thought would be the outcome of the USA vs Canada hockey game tomorrow and Hayden said (teasing), "I think we know where that ones going".
Follow Hayden Fan News on Twitter
Picture from Twitter Rebecca Bollwit
Click to Enlarge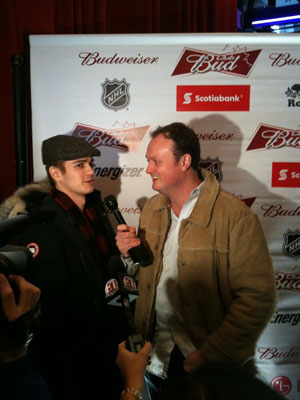 February 21, 2010 - Hayden and Rachel Streaming Live from Vancouver - It's just past midnight Central Time where I am and Hayden and Rachel are on the Club Bud Red Carpet in Vancouver and will be interviewed in a few minutes. Catch live streaming here: Club Bud Live
February 19, 2010 - Quantum Quest IMAX Screening - The Giant Screen Cinema Association has announced screenings for Film Expo 2010 to be held in Los Angeles, February 23-24. Hayden's animated 3D movie, Quantum Quest: A Cassini Space Odyssey, will be screened at the IMAX at the Bridge in L.A. as part of Film Expo and Dome Day. Registration and Schedules...
Quantum Quest Screening Schedule
Wednesday, February 24: Film Expo Day 2
3:15 pm - 4:15 pm Film 5: Quantum Quest: A Cassini Space Odyssey IMAX Theater
Thursday, February 25: Dome Day
11:00 am - 12:00 pm Film 1: Quantum Quest: A Cassini Space Odyssey RH Fleet
"With an all-star cast and Hollywood approach to storytelling, Quantum Quest seeks to draw in all those kids and adults who are fearful or uninterested in science or space exploration. On its surface, Quantum Quest is a sci-fi action film set in a scientifically accurate rendering of our solar system in 3D stereoscopic. Visually, the film blends computer animation with the fantastic images captured during recent NASA and NASA/ESA space explorations, including the international Cassini Huygens mission."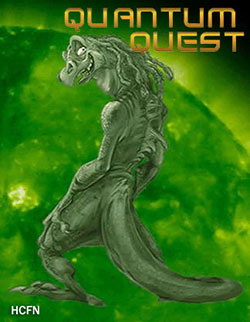 February 19, 2010 - Quantum Quest Teachers Science Center - The Education Resource Guide for Teachers is now online at the official Quantum Quest website. Quantum Quest: A Cassini Space Odyssey's biggest mission is to teach. The film combines the fun of a feature film starring actors like Chris Pine, Hayden Christensen and Abigail Breslin with a unique learning experience. The education sections of the site have expanded lesson plans and a resource guide for teachers and students grades 4th through 12th. Quantum Quest fully meets the educational guidelines for National and California standards for math and science. .
Though the animated 3D film is sure to be entertaining, each character represents unique elements of our solar system with important roles to play. Hayden Christensen voices the character Jammer, a solar wind surfing proton who helps Dave in his mission.
Click to go to Resource Guide. You will need Adobe Reader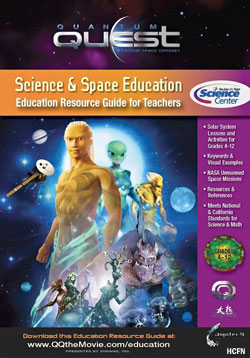 "Dave is assisted on his journey by solar surfing protons lead by JAMMER (Hayden Christensen), a solar neutrino RAYNA (Amanda Peet), Gal 2000 (Sandra Oh), Razor (Doug Jones), Admiral Halifax (James Earl Jones), and a photon who is searching for a free quark which he can't ever seem to find by the name of MILTON (Robert Picardo)." Education Resource Guide for Teachers PDF
Here is an excerpt from Jammer's lesson having to do with magnetic fields around Saturn:
In the Film:
"As Dave and the proton surfers approach Saturn they are awed by its magnetosphere. Jammer warns the others that the magnetosphere is really powerful. He tells them not to get caught on the inside or they will get pulled into its dark side."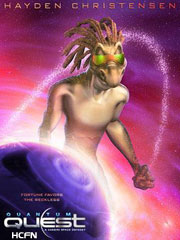 February 16, 2010 - Jumper 2 Production - Signs of Life? - It's been 2 years since Jumper, starring Hayden Christensen and Rachel Bilson, broke boxoffice records when it was released on Valentine's Day/ Presidents Day weekend 2008. A second movie installment was announced shortly after it's first few weeks in theaters. The film has enjoyed continued popularity as it is currently airing on movie channels here in the US and in Europe. News about the anticipated sequel has been slow to surface but there might be signs of new life stirring.
The latest addition to IMDb's information is that Chase Me Productions will be the production company on Jumper 2. Chase Me Productions has a slate of upcoming films that includes Unbound Captives with Robert Pattinson and Hugh Jackman, the Sherlock Holmes Sequel with Robert Downey Jr., and I'm with Cancer with James McAvoy and Anna Kendrick.
The still-in-development Jumper 2 starring Hayden Christensen as David Rice is expected to be released through Twentieth Century Fox. Earlier this year (see January 7, 2010 news items) Aceshowbiz.com listed Jumper 2 with a new release date of TBA 2012.
[EDIT: The entry about Chase Me Productions and all their upcoming films seems to have been entered in error on IMDb. It has been removed from IMDb including it's related connection to Jumper 2.]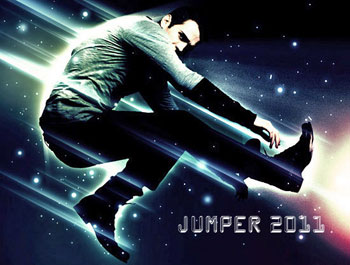 February 14, 2010 - Happy Valentine's Day - Have a sweet day and thank you all, visitors and friends.
Click to Enlarge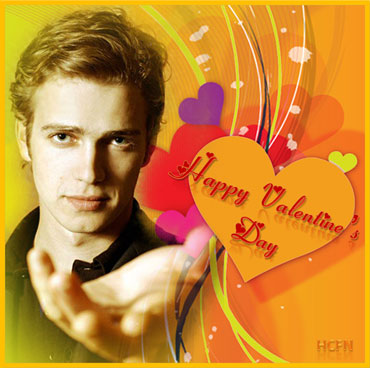 February 13, 2010 - Vanishing on 7th Street at European Film Market - "IM Global's fast-rising Octane division is talking up its genre titles to international buyers here at the EFM. Octane sales chief Catherine Quantschnigg's slate is led by psychological thriller Isolation from Boogeyman director Stephen T Kay, which is financed by Marty Beckerman's Natural Selection fund.
Rounding out the slate are Brad Anderson's recently wrapped thriller Vanishing On 7th Street starring Hayden Christensen, Thandie Newton and John Leguizamo, and Tim Sullivan's 2001 Maniacs: Field Of Screams, which received its market premiere last week. Read more...
More from the Film Market:
"IM Global's genre division Octane has struck a deal to handle the next series of eight films from Courtney Solomon's horror label After Dark. - "We are pleased to know our films will be reaching the international marketplace through Octane, a division which has proven its marketing acumen and showmanship with the success of many of their titles, including the break-out hit Paranormal Activity, Bitch Slap, and The Vanishing On 7th Street," [IM Global] Solomon said." More...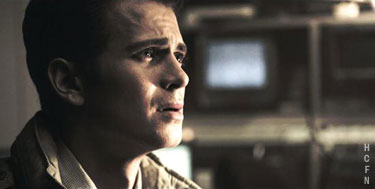 February 12, 2010 - Takers Trailer Italia - Watch the Italian Takers trailer.
Guarda il trailer Takers su Cinetrailer.it
February 12, 2010 - Idris Elba Talks About His Takers "Good Fellas" - Idris Elba appears on the February/March 2010 cover of Uptown Magazine and is interviewed inside the mag about his latest projects including Takers, co-stars and Hayden Christensen.
Uptown Magazine - The cast seems like a fun boys club, with costars Matt Dillon, Paul Walker, and Michael Ealy.
Idris Elba - "Good fellas, man. Everyone was just snapping on one another. If you weren't sharp with your wit you might get laughed at for 20 minutes. Of course you have Hayden Christensen, he's a little less slick with his...he's more of a farm boy. But he'd give it back whenever he wanted to." TLCNaptown.com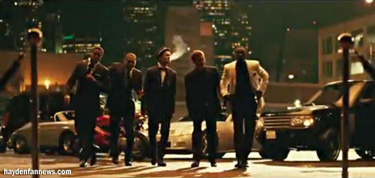 February 12, 2010 - Top 10 Boxoffice Valentine's Day Movies - Cinema Blend lists the top weekend openers in Valentine's Day history and our guy, Hayden, made the cut with Jumper which shows it was a good date night movie. Cinema Blend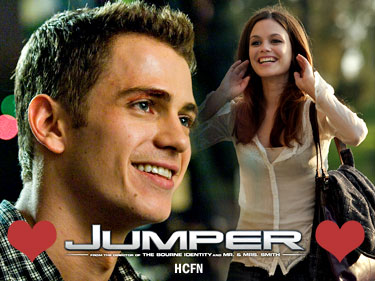 February 11, 2010 - Site Update - Rumored Movies - In October 2008, Hayden had been rumored in the cast of "The Fallen". According to The Fallen Movie on Facebook Paul Walker has been cast in the role of the firefighter struggling with drug addiction and a life of crime in the drama that looks to be going into production in spring or summer of 2010. The casting is technically unconfirmed as they are still in negotiations about the dates of filming but a poster and YouTube video has been put up with the cast announcement at the end. The video is a collection of clips from movies filmed in Boston like "The Departed" so be aware that they are mostly R rated with a lot of violence.
As soon as the casting is confirmed I will update the Rumored Movie section in the right column accordingly.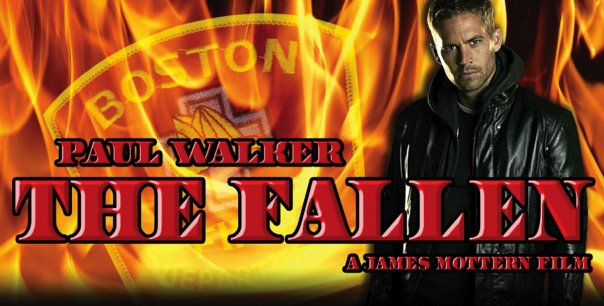 February 9, 2010 - Vanishing on 7th Street Screening - Another screening has been held for Hayden's latest movie Vanishing on 7th Street according to editor Jesse Averna on his Twitter. The first producers screening took place January 18, 2010. (See news items for January 18, 2010.)
Dr0id - "In the Disney screening room for our 2nd screening of Vanishing On 7th Street".

February 9, 2010 - Quantum Quest Updates - According to the official movie site Quantum Quest: A Cassini Space Odyssey, Hayden's upcoming animated feature, will be released June 2010. The 50 minute large format 3D feature will be seen in Imax and regular theaters.
Click for the official site


February 8, 2010 - YouTube Videos - The two New York, I Love You preview clips I posted on YouTube from the NYILY Facebook and NYILY Korean websites have been deleted from YouTube for copyright issues. I'm sorry for any inconvenience this may have caused. You can find those video clips at the above links.
February 7, 2010 - Quantum Quest MySpace Updates - Quantum Quest: A Cassini Space Odyssey - The movie has an updated site on My Space with posters, photos and the trailer. Still no specific date for release but they seem to be getting ready with all the social networking sites. Slight changes to the movie website have also been made.
Quantum Quest the Movie
Quantun Quest - MySpace
Click for larger image

February 7, 2010 - Past News Archived - November news has been archived. Lots of movie filming information about Hayden's latest project, Vanishing on 7th Street, along with news and reviews about New York, I Love You. Review the month's articles and news items for a quick catch up.
Click for November 2009 News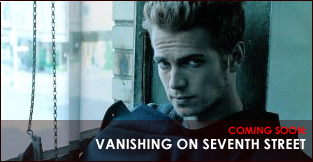 February 6, 2010 - Seen and Heard Vancouver - Rumors still have Hayden and now Rachel heading to Vancouver for the winter games. The last rumor from CTV said Hayden was on the guest list for the games. (see January 28 news item.)
National Post - "That hometown boy Hayden Christensen and his steady Rachel Bilson are apparently headed out west for the Olympics. May the force be with them."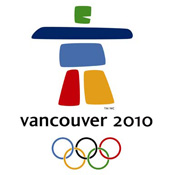 February 4, 2010 - Television Schedule Updated - Plan for a Valentine's Day viewing of Jumper on Cinemax this month. Check out the updated tv schedule.
February 4, 2010 - Takers Headed For A Late Summer Release - Box Office Mojo has posted it's latest "Release Schedule and Date Changes" which includes a new release date for Takers. Takers was scheduled to be released May 14 but is now on the release calendar for August 20, 2010. Takers stars Matt Dillon, Michael Ealy, Idris Elba, Paul Walker and Hayden Christensen and will be released worldwide.

February 3, 2010 - Vanishing on 7th Street Poster - New Vanishing on 7th Street teaser poster with Hayden from the Circles of Confusion website.
Click for larger image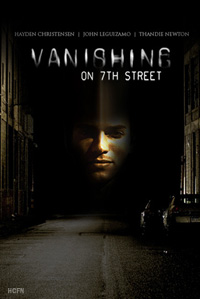 February 3, 2010 - New York I Love You with Hayden Christensen - Steal Your Heart Review - "New York I Love You" begins with a sweet and humorous encounter and stars Hayden Christensen, Rachel Bilson and Andy Garcia. The comic pace and a zippy romantic music score sets us up for fun from the start and you can't help but smile at the lightheartedness of the short story directed by Chinese director Jiang Wen.
"Steal Your Heart"
You have to think fast on your feet if you work the New York City streets as a pickpocket but Ben (Hayden Christensen) is about to find out how things can also come full circle when one life literally touches another as he lifts a stranger's wallet.
Later, a beautiful girl (Rachel Bilson) coming out of a photobooth catches his eye and he's instantly intrigued and follows her to a bar in Tribecca. Whatever his plan, things seems to go south as the girl's older boyfriend (Andy Garcia) joins them at the bar. When he is out-maneuvered by the girl's older and even more accomplished hustler boyfriend (Andy Garcia), Ben's love life is served a twist of fate he isn't expecting. Only in New York.
Hayden Christensen gives a charming turn as the thief with a one track mind who can't seem to get out of hustle mode even when seriously attracted to a pretty girl. Rachel Bilson as Molly plays it light but vulnerable as the mistress who wants more in a relationship than just an affair. Andy Garcia as Garry is perfectly smarmy and confident in his abilities to take control of any situation. New York, I Love You is out on DVD now.
Click for larger image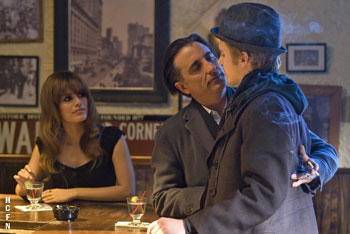 February 2, 2010 - Virgin Territory Blu-ray DVD Release - Also released February 2 on Blu-ray is Hayden's medieval comedy Virgin Territory. Hayden Christensen plays it to the hilt as the lovable scoundrel Lorenzo di Lamberti and Mischa Barton plays Pampinea Anastagi in a movie that is a cross between American Pie and A Knight's Tale. Beautiful cinematography is a highlight of the film as are the costumes designed by Roberto Cavali. The swordplay is fun to watch too.
Virgin Territory Blu-Ray Features
Starring: Hayden Christensen, Mischa Barton, Matthew Rhys, Tim Roth, Chris Egan
Studio Name: Starz/Anchor Bay Entertainment
Blu-ray Release Date: 02/02/2010
Rating: R
Language: English
Aspect Ratio: 2.35:1
Number of discs: 1
Format: Blu-ray
Screen Format: Widescreen
Run Time (in minutes): 97 minutes
Language: English
Audio Tracks: Dolby Digital 5.1 Surround
Click for info on Amazon.com

February 2, 2010 - New York, I Love You - Available now on DVD and Blu-ray including the segement by Jiang Wen titled "Steal Your Heart" starring Hayden Christensen, Rachel Bilson and Andy Garcia.
Following the cult hit success of "Paris Je T'aime" in 2006, "New York, I Love" You gives us a snapshot style view of love and life in the five burroughs of New York, taking us from Tribecca to China Town to Central Park and more. The anthology film dedicated to the city that never sleeps is the second in the "Cities of Love" film series produced by Emmanuel Benbihy and Vivendi Entertainment.
The eleven short vignettes are filled with moments that are romantic, adorable, haunted and humorous. Twelve passionate directors and a star-studded equally passionate cast give us a taste of what it's like to meet someone and fall in love in one of the greatest cities on earth.
THEATRICAL DVD SPECS
Studio Name: Vivendi Entertainment
DVD Release Date: 02/02/2010
Rating: R
Format: DVD
Discs: One
Running Time: 110 minutes
Language: English with English subtitles for onscreen foreign dialogue only
Screen Format: 1.78:1 widescreen transfer. The film was shot on Genesis cameras giving it an appropriate digital clean, sharp picture quality.
Sound: Dolby 5.1 soundtrack is excellent for an indie film.
DVD Case has an embossed, holographic slipcover. An offer for a free download of five free love songs from Amplified.com can be found inside.
BONUS FEATURES:
Deleted Shorts:
~ These Vagabond Shoes - Written and directed by Scarlett Johansson, staring Kevin Bacon and shot in black and white.
~ Apocrypha - Directed by Andrey Zvyaginstsev with Nicholas Purcell, Garla Gugina and Goran Visnjic.
~ Director Interviews
~ Original Trailer
Cast: Bradley Cooper, Justin Bartha, Andy Garcia, Hayden Christensen, Rachel Bilson, Natalie Portman, Irrfan Khan, Emilie Ohana, Orlando Bloom, Christina Ricci, Maggie Q, Ethan Hawke, Anton Yelchin, James Caan, Olivia Thirlby, Blake Lively, Drea De Matteo, Julie Christie, John Hurt, Shia LaBeouf, Ugur Yucel, Taylor Geare, Carlos Acosta, Jacinda Barrett, Shu Qi, Burt Young, Chris Cooper, Robin Wright Penn, Eva Amurri, Eli Wallach, Cloris Leachman
Click for Amazon.com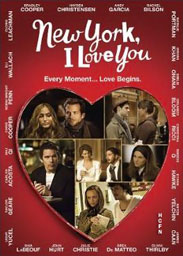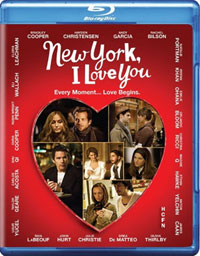 January 2010 Archive