July 20, 2013 - Hayden Christensen Fan News Update - My summer has been a little more hectic than usual and American Heist news and pictures from Twitter and Instagram have been streaming non-stop. So I've been retweeting and reposting a lot to Hayden Fan News' Facebook, Twitter and Tumblr. I'd like to invite everyone to check out the ongoing American Heist conversation.

July 20, 2013 - Hayden Christensen's Upcoming Project Updates - Some of Hayden's movie projects listed on IMDb have been updated.
Battlecreek - Melissa Leo and Marcia Gay Harding have been added as rumored cast. Also thanks to Michael who sent an email with another possible casting of Emily Browning mentioned by Danielle Aufiero and Amber Horn, the casting directors for Battlecreek. The synopsis has also been updated. Other sources: SAG Event Details
Battlecreek Synopsis - Battlecreek is the story of a gifted young painter with a rare skin disorder who lives in an economically depressed Southern American town. Due to his affliction, he must live his life at night. When a young woman being chased by her own demons stumbles into town, their blossoming romance compels him to challenge his provocative, overbearing mother and break free of the lies that have bound them together for years. Battlecreek is about reconciling the past and finding your future.
[EDIT] - July 29, 2013 - Hayden is no longer listed on IMDb's cast for Battlecreek.
Click for Larger Image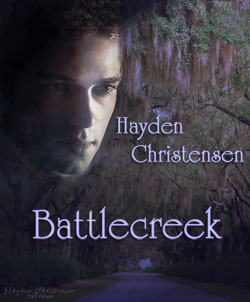 Genesis Code - Hayden's name has been removed from the cast of Genesis Code and is no longer listed on his IMDb profile. There were no other cast listed. Tove Christensen remains listed as producer on the project and Brad Anderson is still shown as director.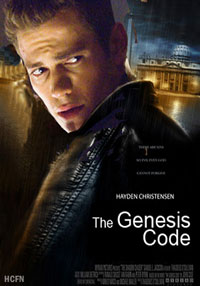 Outcast - Tove Christensen has been added to the IMDb list of producers for Outcast. Actra Montreal updated it's production listing on July 12, adding Outcast to it's Feature Film list as being in pre-production. Recently Telefilm Canada granted funding to Outcast with Nick Powell directing as part of Quebec's upcoming film projects. The synopsis and poster for Outcast have also been updated on Arclight Film's website. (Thanks JforJ for pointing out the new poster.)
Outcast Synopsis - When the heir of the Imperial throne becomes the target of assassination by his despised older brother, the young prince's only hope is the protection of his sister, and the reluctant aid of war-weary Crusader, Arken (Christiansen),who must overcome his own personal demons and rally the assistance of the legendary Crusader-turned-bandit, Gallain (Cage), to return the prince to his rightful place on the throne.
Click for Larger Image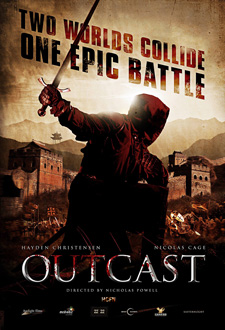 July 13, 2013 - Related News: Elijah Wood's Cooties to begin filming July 15th. - Cooties, part of Glacier Films production slate, has added Rainn Wilson and Alison Pill to the cast of the horror comedy about pre-teens in an elementary school being infected by a zombie inducing virus caused by bad cafeteria food. On the heels of last year's successful zombie comedy "Warm Bodies", Cooties is looking to continue the trend. Elijah Wood is a producer on the film along with Glacier Films' Tove Christensen and Georgy Malkov. Vladimir Poliakov, Sarik Andreasyan, Gevond Andreasyan and Hayden Christensen also with Glacier Films will serve as executive producers. Paradigm is handling financing and North American sales. Sources: Collider.com and Movieweb.com
Click for Larger Images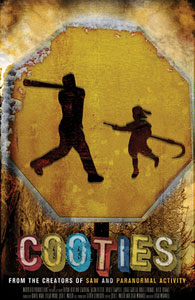 July 12, 2013 - Hayden Christensen and Rachel Bilson among guests at George Lucas and Mellody Hobson wedding party - Attendees included some Star Wars Alumni and the decor also included a embedded Jedi symbol in the greenery. Among the guests attending the Chicago celebration of George Lucas' and Mellody Hobson's recent wedding were Hayden Christensen with Rachel Bilson, Mark Hamil with Marilou York, Agnes and Anthony Daniels, Ben Burtt, Frank Oz and Warwick Davis. Jett Lucas, who played a young Jedi in Revenge of the Sith, tweeted a photo of him with Hayden at the party saying: "Reunited with my big brother!" Source: Vogue. com
Click for Larger Images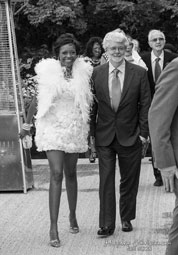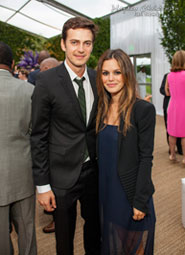 Click for Larger Images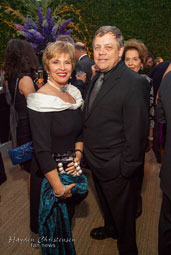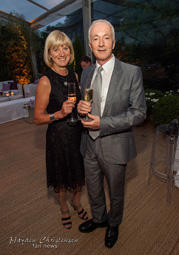 Click for Larger Images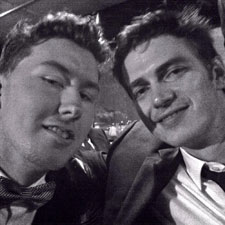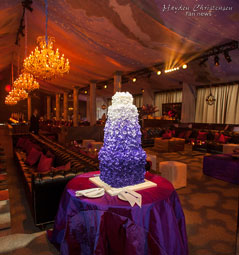 July 4, 2013 - Nicolas Cage and Hayden Christensen development project Outcast recipient of Telefilm Canada funding. - Nick Powell's directing debut for Outcast is getting support from the Canada Feature Film Fund and Telefilm Canada which recently announced a total of $13.8 million in funding for films from across Canada. The Quebec region English language film Outcast, a co-production with Max Media and China stars Hayden Christensen and Nicolas Cage with distribution by Alliance Films. Source: Telefilm Canada
A new concept poster for Outcast was unveiled at the Yunnan Film Group conference in April during the Beijing International Film Festival where plans were discussed for upcoming films including Outcast starring Hayden Christensen and Nicolas Cage and directed by Nick Powell.
Click for Larger Images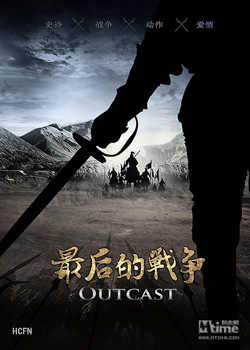 July 4, 2013 - Hayden Christensen's Glacier films will be the production company for Elijah Woods upcoming horror vehicle. - Elijah Woods will produce and star in the upcoming horror film "Cooties" about a quickly spreading virus turning teens into zombies. Glacier Films founded by Hayden and Tove Christensen, Sarik and Gevond Andreasyan, Georgy Malkov, Andrei Konst and others is the production company and has added Cooties to it's current slate of films. Included in the slate are two films starring Hayden Christensen, American Heist currently filming in New Orleans and Inner Circle due to begin filming before the end of the year. Lady of Csejte is part of Glacier Films micro-budget slate of films ready to go into production. Source: Films.ru
June 2013 Archive