April 19, 2013 - Happy Birthday Hayden Christensen - All your fans hope you're having a great birthday today.
Happy Birthday - The Birthday page is up so everyone can post birthday wishes for Hayden. Have fun!
Click for larger image.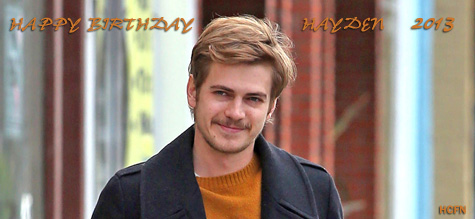 April 12, 2013 - Former Hayden Christensen project Crash Bandits back in development. - Five years ago this month IMDb removed Crash Bandits from it's database and it seemed to be the end of an interesting movie and story. Today Crash Bandits has a new start, a new production company and a new director ready to set things in motion again. There is no word on who will be cast in the new production at this time. Nu Image and Millennium Films will produce and Rob Cohen (Fast and Furious, XXX) will direct and do a rewrite of the original script by Michael Stokes. Sources: The Hollywood Reporter
The 2006 project would have had Hayden playing the role of Jack McBride a treasure hunter specializing in downed aircraft. He would find himself chasing his nemesis, who is holding Jack's ex-wife hostage, while racing towards a critically missing treasure clue aboard a downed plane deep inside the jungle. Bauer Martinez was the production company at time and John McTiernan (Die Hard) was to direct. The legal and financial problems of the production company and the director caused the project to fall apart just before principal photography was set to start in February 2006 in Thailand.
Click for larger image.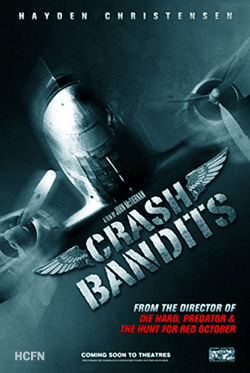 April 10, 2013 - Hayden Christensen News Updates - Scroll down the page and check out updates to news for February 19th with news about the latest Star Wars collectibles from Mythos featuring Hayden as scarred Anakin and black cloaked Darth Vader with photos and article links.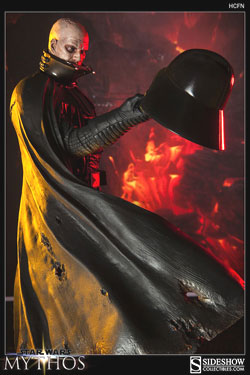 Click for larger image.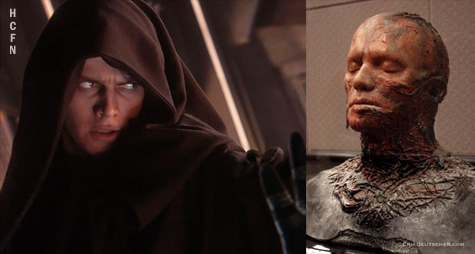 March 2013 Archive